Q
Mis7eryMyra
Level: 100


Posts: 2879/2908
EXP: 10072838
For next: 281558

Since: 08-02-07

Pronouns: she/her
From: Nowhere

Since last post: 5 days
Last activity: 4 min.


Looking forward to the day of your birth one year in the future.

I'm sure it'll happen next time.
Xkeeper

Level: 250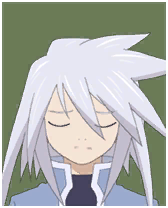 Posts: 23358/24692
EXP: 250154143
For next: 374868

Since: 07-03-07

Pronouns: they/them, she/her, etc.

Since last post: 11 hours
Last activity: 1 hour


I got something of a head start on this, because I was looking at some backups. Of course, being a backup, you weren't able to keep your year up to date, so it said you were born 10 years ago instead.

Happy birthday.
Darkhero

Koopa
Level: 16


Posts: 102/118
EXP: 20039
For next: 217

Since: 03-19-18

Pronouns: she/her
From: USA

Since last post: 14 days
Last activity: 6 days


Considering that none of us remember being born, it gives Joe something additional to look forward to.
Rusted Logic