ErinRedFen
Random nobody
Level: 3


Posts: 2/3
EXP: 68
For next: 60

Since: 01-21-18

Pronouns: she/her or they/them

Since last post: 1 day
Last activity: 1 day


Yup, just like it says on the tin!

https://vulpine.club/@Erin/100297920553749167


Xkeeper

Level: 243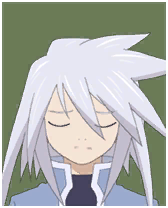 Posts: 23358/23358
EXP: 226676978
For next: 238642

Since: 07-03-07

Pronouns: they/them, she/her, etc.

Since last post: 12 hours
Last activity: 27 min.


I don't have a tape deck any more, but if I did those would be nice for it


The art on them is unobtrusive and fits quite well onto them.
ErinRedFen
Random nobody
Level: 3


Posts: 3/3
EXP: 68
For next: 60

Since: 01-21-18

Pronouns: she/her or they/them

Since last post: 1 day
Last activity: 1 day


More Cassette tape arts.


Peardian

Magikoopa

16/3/1: KvSG #479 is up!

Level: 148


Posts: 7395/7395
EXP: 40227302
For next: 151361

Since: 08-02-07

From: Isle Delfino

Since last post: 2 hours
Last activity: 2 hours


Nice! I like these.
The Metal cover gives me a big smile.
Rusted Logic