mushmouth
User
Level: 8


Posts: 20/21
EXP: 1759
For next: 428

Since: 10-22-17


Since last post: 116 days
Last activity: 103 days


I recently got a PSP at the thrift store for 39 dollars and am looking at PSP games and homebrew and so on since I plan on soft modding it. Been told it was the ultimate emulation machine.
Zeether

Level: 30


Posts: 212/219
EXP: 151639
For next: 14230

Since: 09-23-12


Since last post: 15 days
Last activity: 12 days


Initial D: Street Stage is a great port of the arcade version 3. Also try out the Armored Core 3 port, Macross Triangle Frontier and Gundam Battle Universe.


Trace Bullet
User
Level: 10



Posts: 16/18
EXP: 4273
For next: 141

Since: 02-25-10

From: Indiana

Since last post: 142 days
Last activity: 1 day


I highly recommend Castlevania: The Dracula X Chronicles. The main game is a 2.5D remake of Rondo of Blood, and you can unlock a port of Symphony of the Night with new voice acting.
Darkhero

Koopa
Level: 15


Posts: 27/111
EXP: 15978
For next: 406

Since: 03-19-18

Pronouns: she/her
From: USA

Since last post: 10 hours
Last activity: 10 hours


Speaking of remakes, the PSP has (imo) the best version of FF4 as well as great remakes of Tactics Ogre and Final Fantasy Tactics.

FFT has some framerate issues, but that can be patched if you have custom firmware.
xdaniel
760

Level: 55


Posts: 725/764
EXP: 1263293
For next: 50896

Since: 12-04-08

Pronouns: he/him
From: Germany

Since last post: 9 days
Last activity: 56 min.


Three totally different games: Lumines, Wipeout Pure, K-ON Houkago Live; puzzle, racing, rhythm. There's others that come to mind, but I've played these three the most, I think.

Also not sure if "*ultimate* emulation machine", but it's pretty good for what it is. That N64 works is an amazing feat technically, but it's garbage for actually playing most games, and last time I did much emulation on PSP (so, granted, 6 years ago?), SNES was a bit hit and miss, too - Mega Drive, NES, Game Boy, GBA, PC-Engine, etc. are all quite good, however.

Zero One
5160

And as we fall the spirit carries on,
That a hero'll come and save us all,
As we call the ones we left below,
We all dream of the day we rise above
Level: 122


Posts: 5137/5163
EXP: 20463199
For next: 174814

Since: 05-24-10

From: Delta Quadrant

Since last post: 36 days
Last activity: 25 days


Daxter is a surprisingly good PSP title, if you've ever played any of the Jak and Daxter games. Mega Man Powered Up is a pretty great remake of Mega Man 1, and Maverick Hunter X is a great remake of Mega Man X.
Bloodstar
11260

i miss dr. dre
Level: 178



Posts: 11240/11267
EXP: 76540813
For next: 192793

Since: 07-06-07


Since last post: 2 days
Last activity: 6 hours


It kinda depends on what you want to emulate. Things have moved on, and newer systems can provide better emulation (3DS, Vita, more powerful Android/Windows handhelds), but the PSP's still a pretty decent option for most things. I recall SNES being a little iffy, but aside from that, I'd say most of the time you'd be hard-pressed to notice too much of a difference.
(And if you're doing Playstation emulation, I'm pretty sure it's one of your best bets!)

As far as actual PSP games, though:
- Disgaea. God, this game was such a timesink.
- Lumines II. Really, you can't go wrong with either one, but this one's soundtrack just stood out to much to me.
- Mega Man Powered Up. A neat take on the original game, and hey, level editing!
2Tie

Rumours of my death have been greatly exaggerated.
Level: 63


Posts: 1042/1082
EXP: 1992232
For next: 104920

Since: 02-22-10

Pronouns: whatever you want
From: here

Since last post: 13 hours
Last activity: 43 min.


there was some Burnout game i really enjoyed on the PSP. i never owned one, but i would sometimes play stuff on friend's systems

monster hunter freedom !!!!!!
metal gear solid peace walker????
BoringPerson
Member
Level: 11


Posts: 34/37
EXP: 5518
For next: 467

Since: 01-28-17


Since last post: 6 days
Last activity: 20 hours


Gitaroo Man Lives! is my recommendation. It's a music rhythm action game with an actual story, made by the same people who made Elite Beat Agents and Osu! Tatakae! Ouendan.
Nin★Collin

Red Paratroopa
Level: 23


Posts: 107/161
EXP: 64190
For next: 3533

Since: 01-08-16

Pronouns: she/her
From: Dimension X Pipe

Since last post: 1 day
Last activity: 10 min.


Originally posted by Bloodstar

---

- Disgaea. God, this game was such a timesink.

---

I second this


The PSP port of Pangya is really fun. It doesn't have all the stages but I would definitely recommend.


Xkeeper

Level: 244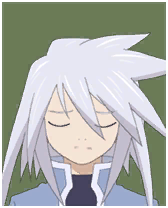 Posts: 23358/23358
EXP: 228555017
For next: 1632249

Since: 07-03-07

Pronouns: they/them, she/her, etc.

Since last post: 4 hours
Last activity: 3 hours


PSP Pangya is alright, Disgaea is fine if you can't run it on PC.

The PSP's biggest strengths were its highly-active homebrew scene for the time. There were a lot of pretty neat things for it, but I can't remember much of them any more, unfortunately.


Riviera: The Promised Land is a port of the GBA game of the same name with remixed music, fancier backgrounds, voice acting, and, uh, thrown-through-a-generic-2x-resizer sprites. They really dropped the ball on that.
Nin★Collin

Red Paratroopa
Level: 23


Posts: 111/161
EXP: 64190
For next: 3533

Since: 01-08-16

Pronouns: she/her
From: Dimension X Pipe

Since last post: 1 day
Last activity: 10 min.


There is an unofficial Minecraft port for the PSP. The last version was actually released last year (version 2.0).




Momcubus
Random nobody
Level: 3


Posts: 2/4
EXP: 63
For next: 65

Since: 07-20-18

Pronouns: She/her
From: US

Since last post: 46 days
Last activity: 46 days


Surprised no one has mentioned Persona 3 Portable. Although Fes is probably better for a first time playthrough, FeMC was a bunch of fun to play through.
XAIXER
Random nobody
Level: 5


Posts: 6/6
EXP: 379
For next: 150

Since: 11-22-16


Since last post: 50 days
Last activity: 17 hours


The 4 Final Fantasies, especially four, since the PSP version is the best.
Rusted Logic