viviridian
Newcomer
Level: 5


Posts: 8/8
EXP: 357
For next: 172

Since: 03-10-18

Pronouns: she/her
From: Seattle area, WA, USA

Since last post: 239 days
Last activity: 28 days


just curious.
BatElite
Member
Level: 23


Posts: 119/188
EXP: 61514
For next: 6209

Since: 04-24-17

Pronouns: they/them, maybe also she/her

Since last post: 8 days
Last activity: 6 hours


Apparently from "JUstus League" which some earlier form of this board was named? I wasn't around here (or there) then.

(maybe JustUs League? Does it matter?)
Chalcedony

Level: 13



Posts: 12/62
EXP: 8440
For next: 1827

Since: 01-19-18

Pronouns: she/they (dual)

Since last post: 3 days
Last activity: 4 hours


(−) It makes me think of the wheel of the year, because I pronounce it like "Yule".
Darkhero

Koopa
Level: 16


Posts: 21/118
EXP: 19876
For next: 380

Since: 03-19-18

Pronouns: she/her
From: USA

Since last post: 10 days
Last activity: 2 days


Apparently it's also a French singer.
2Tie

Rumours of my death have been greatly exaggerated.
Level: 63


Posts: 1037/1096
EXP: 2048378
For next: 48774

Since: 02-22-10

Pronouns: whatever you want
From: here

Since last post: 5 days
Last activity: 8 hours


Posted on 03-25-18 02:23:53 PM (last edited by 2Tie at 03-25-18 02:25:35 PM)
Link | Quote
i tend to think of it as JustUs League, as it was originally a close circle of users split off from acmlmboard(2?) before it opened up a bit, though i've seen some of the original peeps say JUstus League, so :shrug:

(i mean why misspell justice into a pun and then ignore the pun for the abbreviation)
Xkeeper

Level: 250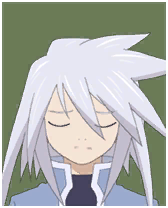 Posts: 23358/24691
EXP: 250020470
For next: 508541

Since: 07-03-07

Pronouns: they/them, she/her, etc.

Since last post: 3 hours
Last activity: 2 hours


Posted on 03-31-18 04:15:29 PM (last edited by Xkeeper at 03-31-18 04:15:49 PM)
Link | Quote
2tie is correct:




It was "Justus League 2", a sequel to a spinoff forum for a small group of people. When the split with Acmlm's Board 2 occurred, I opened it up to the public, so the name wasn't really appropriate.


(It also has a bit of backported sentimental value, as "Jul" = July, which is both the month this forum started but also the month I registered in this community the first time, back in 2001.)
underthefloorboard
Random nobody
Level: 3


Posts: 5/5
EXP: 57
For next: 71

Since: 10-19-18

Pronouns: he/him
From: London

Since last post: 7 days
Last activity: 7 days


adding to this old thread to say that now i understand where the name comes from


also Jul always reminds me of "juug" which basically means to make money off doing illegal shit by way of scheming and tricking people

Young Scooter talks about juugin alot https://www.youtube.com/watch?v=8a7yVfeBnOg
Rusted Logic