viviridian
Newcomer
Level: 4


Posts: 8/8
EXP: 257
For next: 22

Since: 03-10-18

Pronouns: she/her
From: Seattle area, WA, USA

Since last post: 119 days
Last activity: 47 days


just curious.
BatElite
Member
Level: 20


Posts: 119/148
EXP: 38170
For next: 4269

Since: 04-24-17

Pronouns: they/them, I think?

Since last post: 3 days
Last activity: 7 hours


Apparently from "JUstus League" which some earlier form of this board was named? I wasn't around here (or there) then.

(maybe JustUs League? Does it matter?)
Chalcedony

Level: 11



Posts: 12/49
EXP: 4587
For next: 1398

Since: 01-19-18

Pronouns: she/they (dual)

Since last post: 6 hours
Last activity: 4 hours


(−) It makes me think of the wheel of the year, because I pronounce it like "Yule".
Darkhero

Shyguy
Level: 14


Posts: 21/96
EXP: 10322
For next: 2749

Since: 03-19-18

From: USA

Since last post: 1 day
Last activity: 13 hours


Apparently it's also a French singer.
2Tie

Rumours of my death have been greatly exaggerated.
Level: 62


Posts: 1037/1057
EXP: 1903136
For next: 81550

Since: 02-22-10

Pronouns: anything you want
From: The Codrex, Karda Nui

Since last post: 31 days
Last activity: 4 days


Posted on 03-25-18 02:23:53 PM (last edited by 2Tie at 03-25-18 02:25:35 PM)
Link | Quote
i tend to think of it as JustUs League, as it was originally a close circle of users split off from acmlmboard(2?) before it opened up a bit, though i've seen some of the original peeps say JUstus League, so :shrug:

(i mean why misspell justice into a pun and then ignore the pun for the abbreviation)
Xkeeper

Level: 243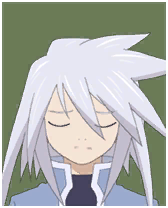 Posts: 23358/23358
EXP: 226700021
For next: 215599

Since: 07-03-07

Pronouns: they/them, she/her, etc.

Since last post: 1 day
Last activity: 11 hours


Posted on 03-31-18 04:15:29 PM (last edited by Xkeeper at 03-31-18 04:15:49 PM)
Link | Quote
2tie is correct:




It was "Justus League 2", a sequel to a spinoff forum for a small group of people. When the split with Acmlm's Board 2 occurred, I opened it up to the public, so the name wasn't really appropriate.


(It also has a bit of backported sentimental value, as "Jul" = July, which is both the month this forum started but also the month I registered in this community the first time, back in 2001.)
Rusted Logic