Shadic
6880

Alakadoof?
Level: 144


Posts: 6874/6886
EXP: 36216412
For next: 493894

Since: 07-22-07

From: Olympia, WA

Since last post: 39 days
Last activity: 7 days


So.. It's that corporate holiday that puts unnecessary social pressure on people to show/find romance with on a date of no particular importance.

What are your plans for the day? Are you spending it with somebody special?
BMF54123


Rhea Snaketail
Slightly frazzled...
Level: 134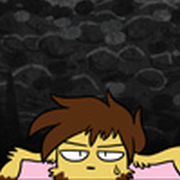 Posts: 5824/5857
EXP: 28478977
For next: 107997

Since: 07-03-07

From: Neither here nor there.

Since last post: 20 hours
Last activity: 6 hours


Originally posted by BMF54123

---

it's just a horrible reminder of how alone I am

---
Sponty
Part boy, part car; Boycar, Protector and King of Chilladelphia
Level: 176


Posts: 11054/11087
EXP: 73687380
For next: 87146

Since: 08-24-07

Pronouns: he/him
From: Canada

Since last post: 6 days
Last activity: 6 days


Posted on 02-14-18 04:43:16 PM (last edited by Sponty at 02-14-18 04:43:48 PM)
Link | Quote
I might have a coffee date this weekend?

But yea otherwise we made pink donuts and heart cookies at work today, so that's about the extent of it.

Thought this might be the first Valentine's Day I'm not meme-y and a little bitter during.
Kazinsal
Amazing Flyin' Hammer Bro
Level: 48


Posts: 571/609
EXP: 786813
For next: 36730

Since: 01-18-11

Pronouns: starting to wonder sometimes
From: Victoria, Canada

Since last post: 10 days
Last activity: 16 hours


As usual, spending it with my true love, Bombay Sapphire and Schweppe's tonic water.
Rambly
when the wind the fire and all is calm,
caress me with your sweet lullaby...
Level: 84


Posts: 1863/1950
EXP: 5457612
For next: 204340

Since: 07-22-07

Pronouns: she/her

Since last post: 2 days
Last activity: 10 min.


nothing exciting. there was gonna be a ~major event~ today, but that got postponed

so now my whole plans are just to snuggle with my girlfriend maybe later tonight -o-
Reimu

Koopa
Level: 15


Posts: 41/116
EXP: 16324
For next: 60

Since: 02-01-18

Pronouns: they/them
From: In a garbage can

Since last post: 6 days
Last activity: 6 days


I have a lot of cleaning to do later because of having someone over on Friday. so it'll be nice to have the place cleaned up by then.
eifie
Member
Level: 14


Posts: 6/88
EXP: 10372
For next: 2699

Since: 02-13-18

From: Rural Indiana

Since last post: 116 days
Last activity: 18 days


well me and my girlfriend both slept in pretty heavily so im not sure we will be doing much today that we dont do ordinarily anyways, haha. we live in different states right now so at most we might be doing a movie or game stream, we will see! ive got plans to visit my sister tonight which i need to start getting ready for, but its been a slow moving day for me, i didnt even clean the kitchen like i normally do..
Nicole

Disk-kun
Level: 140


Posts: 6427/6443
EXP: 32843193
For next: 443212

Since: 07-06-07

Pronouns: she/her
From: Boston, MA

Since last post: 25 days
Last activity: 5 days


My Valentine's Day will be tomorrow, as that's the date I could get both of my partners to come over... we're having fondue!
Lunaria


Moon Bunny! :3
Level: 131


Posts: 5447/5578
EXP: 26385441
For next: 39179

Since: 07-28-07

Pronouns: she/her
From: pile of fluff

Since last post: 7 days
Last activity: 23 hours


Feeling miserable like usual? Idk, I don't think I can manage much else these days.
Tarale
Catgirl
C:\ DOS
C:\ DOS RUN
RUN DOS RUN
Level: 80


Posts: 1558/1781
EXP: 4763624
For next: 19345

Since: 07-23-07

Pronouns: she/her

Since last post: 45 min.
Last activity: 45 min.


I did absolutely nothing, and neither did my partner. I'm not sure buying a nice fresh crusty loaf of bread on the way counts as a romantic gesture, but I guess that's the closest I got.
devin

King Bowser Koopa
i'm mima irl
Level: 106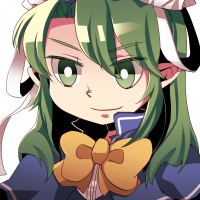 Posts: 3409/3450
EXP: 12384752
For next: 287191

Since: 04-29-08

Pronouns: any
From: FL

Since last post: 30 days
Last activity: 4 days


My partner had the flu and I accidentally stayed at work late again. C'est la vie.
prism
User
Level: 6



Posts: 6/13
EXP: 587
For next: 320

Since: 02-14-18

From: The Middle of Nowhere

Since last post: 149 days
Last activity: 101 days


Posted on 02-15-18 12:14:32 AM (last edited by prism at 02-15-18 12:53:52 PM)
Link | Quote
I went to church for Ash Wednesday, and mostly ignored the whole Valentines Day thing.
Xenesis
Actually a Doctor
Level: 93


Posts: 2435/2509
EXP: 7960068
For next: 92742

Since: 07-28-07

Pronouns: he/him
From: The Land of Kangaroos and Drop Bears

Since last post: 3 days
Last activity: 10 hours


My wife took me out for a quiet lunch.

Was pretty nice, I've been feeling quite depressed lately and it has picked me up.

Besides, our anniversary was today (the 15th) so that was more important. We went to the movies. XD
2Tie

Rumours of my death have been greatly exaggerated.
Level: 62


Posts: 1012/1058
EXP: 1907073
For next: 77613

Since: 02-22-10

Pronouns: anything you want
From: The Codrex, Karda Nui

Since last post: 20 hours
Last activity: 20 hours


my valentine today was...

walmart!
Shadic
6880

Alakadoof?
Level: 144


Posts: 6875/6886
EXP: 36216412
For next: 493894

Since: 07-22-07

From: Olympia, WA

Since last post: 39 days
Last activity: 7 days


Both my SO and I worked, then cooked steak, mashed potatoes, broccoli, and scallops. Traded a couple small presents, watched Battlestar Galactica by the fire, and went to bed. Was a good night.
Rusted Logic