Xenesis
Actually a Doctor
Level: 92


Posts: 2433/2443
EXP: 7503208
For next: 253729

Since: 07-28-07
From: The Land of Kangaroos and Drop Bears

Since last post: 10 hours
Last activity: 5 hours


Winter is just that part of year where Australia is officially designated Not on Fire™
Kazinsal
Amazing Flyin' Hammer Bro
Level: 47


Posts: 569/588
EXP: 725683
For next: 40520

Since: 01-18-11
From: Victoria, Canada

Since last post: 16 hours
Last activity: 2 hours


Environment Canada said it could snow tomorrow night.

It's goddamn February, can we please be done with this shit ._.
rakiru
Member
Level: 6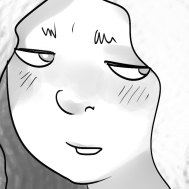 Posts: 23/26
EXP: 868
For next: 39

Since: 01-09-18


Since last post: 11 min.
Last activity: 10 min.


Originally posted by Kazinsal

---

It's goddamn February, can we please be done with this shit ._.

---

This is the coldest time of the year, though.
Tarale
Catgirl
C:\ DOS
C:\ DOS RUN
RUN DOS RUN
Level: 76


Posts: 1547/1589
EXP: 3938530
For next: 67530

Since: 07-23-07


Since last post: 6 hours
Last activity: 4 hours


Meanwhile, on the other side of the planet, we'd be happy if the heat would end. But it's the hottest time of the year here too.
Xkeeper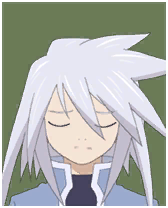 It's getting to be that part of the year though, right? Where it starts to cool off.

I know the days here have been getting longer, which I can appreciate, if only because I had to spend the entire light part of the day at work... It's no fun when you leave and it's dark already :/
eifie
Member
Level: 6


Posts: 9/47
EXP: 873
For next: 34

Since: 02-13-18
From: Rural Indiana

Since last post: 11 hours
Last activity: 3 hours


Posted on 02-14-18 06:34:54 PM (last edited by eifie at 02-14-18 06:36:50 PM)
Link | Quote
i dont like winter, or the cold
im really looking forward to spring since its my favourite season! that said i kind of enjoy shoveling snow. i think its something about clearing off the surface of the ground and being able to see it again..? i like this about rinsing dishes too.

i actually just remembered i used to play in mud as a kid and i would purposefully get plastic toys dirty and then rinse them off in our blowup pool lol. it feels refreshing to see just how the dirt comes off. i dont know! i cant explain it.
Mirzaba
User
Level: 4


Posts: 3/17
EXP: 189
For next: 90

Since: 02-13-18
From: Lower Underrail

Since last post: 3 days
Last activity: 2 days


In the southwest, winter is a bit nicer. More mild, but can still get kind of cold.
I'm fine with not seeing snow. If I really wanted to, I could just go to flagstaff but its not that important.
Summers are really shitty here though.
Chalcedony

Level: 2



Posts: 2/3
EXP: 29
For next: 17

Since: 01-19-18


Since last post: 4 days
Last activity: 2 hours


No real snow *clap clap clap clap* ♪ deep in the heart of Texas ♪

However, we did have freezing rain suddenly for a while, and now it's rapidly alternating drizzly rain and half-hearted sun which is playing merry havoc with my mood baseline. Gyahhh.
Rusted Logic