Lunaria


Moon Bunny! :3
Level: 132


Posts: 5473/5620
EXP: 27068073
For next: 63860

Since: 07-28-07

Pronouns: she/her
From: pile of fluff

Since last post: 9 days
Last activity: 1 day


Posted on 02-18-18 10:40:23 PM (last edited by Lunaria at 02-18-18 10:41:00 PM)
Link | Quote
Summit C's last screen is the one I consider just badly designed. I did it without any of the assists, never turned them on. I think the remark by the old lady suggests that it was intentionally designed to be such a big bump in difficulty (because it sure as hell is one)! But that doesn't really change that it's just kind of, EH.

I like assist mode as an accessibility feature, but it kinda leaves something to be desired when it comes to tweaking the difficulty of the game. A proper easy mode would have been nice to have too I'd imagine, it wouldn't even be that hard to tie it into the game, just have it be an easier version of the A side without strawberries and hearts. And once you get to the summit on easy then you should probably be ready for normal if you want to do that I'd imagine.

I'm not too beat up about it though, it's a precision platformer that is rather difficult and it advertises itself as such. ~w~

Xkeeper

Level: 250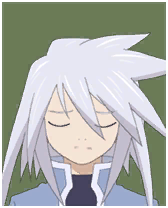 Posts: 23358/24691
EXP: 250027680
For next: 501331

Since: 07-03-07

Pronouns: they/them, she/her, etc.

Since last post: 9 hours
Last activity: 2 hours


Removing the strawberries and hearts kind of defeats the purpose of this game and its accessibility mode, so I would absolutely leave those in, but add more Summit-like checkpoints to stages where you have some breathing room and a place to try each move in sequence.

The hardest sections of this game are where you need to chain several precise movements together without any opportunity to break and recover, and adding more of those in a theoretical easy mode would make things a lot nicer without having to break the entire game apart.
viviridian
Newcomer
Level: 5


Posts: 6/8
EXP: 357
For next: 172

Since: 03-10-18

Pronouns: she/her
From: Seattle area, WA, USA

Since last post: 239 days
Last activity: 29 days


I picked it up on Sunday & spent 7.5 hours across two sittings to get to the peak that day. I may have overdone it a bit cause i have some little unwelcome Gamer Blisters but I was so invested in seeing it through to the end as quickly as possible.

I also didn't understand that you could save & quit, and return to the same spot until I got to the postgame 🤷
SC
Member
Level: 13


Posts: 52/71
EXP: 10265
For next: 2

Since: 01-24-18

Pronouns: he/they
From: Puke City

Since last post: 9 days
Last activity: 7 hours


Posted on 03-21-18 10:55:30 PM (last edited by SC at 03-22-18 12:13:08 AM)
Link | Quote
Finally got around to playing this game and WOW is it an experience. Finished the a-sides earlier today and unlocked almost all of the b-sides. Currently slowly and sluggishly making my way through Chapter 8A, as of posting. Hopefully I won't die too much before I finish it.

But yeah, this game is gonna be one of those games that will forever be a part of my crystal heart. ❤
Lunaria


Moon Bunny! :3
Level: 132


Posts: 5577/5620
EXP: 27068073
For next: 63860

Since: 07-28-07

Pronouns: she/her
From: pile of fluff

Since last post: 9 days
Last activity: 1 day




There was a race of this at summer games done quick, which might be cool if you haven't seen a speed run of it before. Furthermore, they also had a TAS run of the game at the very end of the event which I also recommend checking out!
Nin★Collin

Red Paratroopa
Level: 24


Posts: 133/178
EXP: 76634
For next: 1491

Since: 01-08-16

Pronouns: she/her
From: Dimension X Pipe

Since last post: 3 days
Last activity: 5 hours


Originally posted by Lunaria

---




---

I saw that exact box of pizza at a store the other day and I considered buying it and taking a picture of it for this thread!

GarbiTheGlitcheress

Level: 5


Posts: 9/10
EXP: 461
For next: 68

Since: 04-16-18

Pronouns: she/her

Since last post: 6 days
Last activity: 6 days


This game is amazing. I'm finally playing this more. Now I just need to complete the C-sides for chapter 5-8. Don't think I want to go for the golden strawberries, just seems annoying to me. Thinking that I'll speedrun it when I get switch capture software. I think that summit B has given me the most trouble so far; had nearly 600 deaths on that
Rusted Logic