sofi

🌠
Level: 106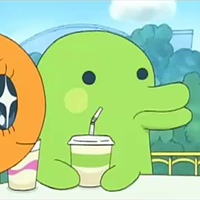 Posts: 3685/3818
EXP: 12547342
For next: 124601

Since: 02-18-11

Pronouns: she/her
From: たまごっち星

Since last post: 58 days
Last activity: 25 days


Originally posted by Rambly

---

is Seattle's pizza really so notably bad? not saying i doubt you just that i have zero frame of reference for what it's like. i feel like Denver's pizza is just kind of mediocre and not-that-noteworthy. i dunno if i'm just not aware that the pizza i'm eating is actually awful because i've never really tried any really really good pizza, or if Seattle's pizza really is that aggressively horrible

---


i'm from the Northeast so yeah, i think it's all rly bad everywhere besides the Northeast tbh
RanAS
Member
Level: 40


Posts: 366/498
EXP: 430240
For next: 11069

Since: 10-10-14

From: Brazil

Since last post: 2 days
Last activity: 14 hours


oh yeah corn juice! I'm actually having trouble remembering what it tastes like, but it doesn't taste bad. It's like corn but sweeter and without the texture.

There's also corn popsicles, these I'm more familiar with:




there's probably more weird food but i don't know what people outside call weird food and not

oh, how about sugarcane juice? or is that common?
Q
Mis7eryMyra
Level: 100


Posts: 2823/2908
EXP: 10070898
For next: 283498

Since: 08-02-07

Pronouns: she/her
From: Nowhere

Since last post: 4 days
Last activity: 3 hours


People apparently dip their pizzas in ranch here in Texas too. I had never seen or heard of it before until I moved here, and then I saw several people eating pizza that way all at once. It was a pretty weird experience.

Where I'm from, it's pretty common to put green chile on/in a lot of savory dishes, from cheeseburgers to soup, but I don't know if other people would consider that particularly weird. A traditional dish my grandmother would always cook for us was called pozole, which was made with red chile, chicken, pork, and hominy. Hominy is corn that has been soaked in lye and later rinsed off. It's pretty good!

It's not super common here, but another well-known dish is chicken with mole poblamo sauce, which is made with chili peppers and chocolate. It's not bad, and it doesn't taste sweet.
devin

King Bowser Koopa
i'm mima irl
Level: 107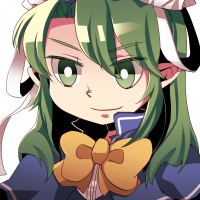 Posts: 3389/3470
EXP: 12689072
For next: 402239

Since: 04-29-08

Pronouns: any
From: FL

Since last post: 7 days
Last activity: 3 hours


One of my comfort food habits since a very young age is breaking up some cornbread in a bowl, pouring buttermilk on it and then eating it with a spoon like cereal. That's probably weird right
Kazinsal
Amazing Flyin' Hammer Bro
Level: 49


Posts: 562/621
EXP: 827498
For next: 56385

Since: 01-18-11

Pronouns: he/him, they/them, ?/???
From: Victoria, Canada

Since last post: 3 hours
Last activity: 2 hours


Lots of people don't get poutine. A great many of these people have only had "poutine" in some shitty US diner where they sprinkled the fries with shredded cheese and slapped a pile of gelatinous chicken gravy on top.

Fries (preferably thicker cut; 1cm diameter will do), cheese curds, liquid but not too runny pork or beef gravy. Gravy must be hot enough to help melt the curds slightly.

This is a very simple dish yet holy moly I have seen inventive ways of cocking it up.
Lunaria


Moon Bunny! :3
Level: 132


Posts: 5419/5620
EXP: 27074984
For next: 56949

Since: 07-28-07

Pronouns: she/her
From: pile of fluff

Since last post: 11 days
Last activity: 4 days


Rose hip soup. I wouldn't say it's exactly common here, but you can find it in most grocery stores. (I happen to like it). It's generally served as a drink or part of a dessert though, rather than as a main dish.

I'm not sure how weird that really is, but I don't think that's a thing elsewhere....
Rusted Logic