eifie
Harassment campaign contributor

Level: NaN


Posts: 16/-88
EXP: NaN
For next: 0

Since: 02-13-18

From: Rural Indiana

Since last post: 233 days
Last activity: 135 days


here's my pet project, velkacis.
it is a graphical chat hosted on a server known as 'chatlands' (or a1k9, chatwitch, etc. known for their main chat "wolfhome") which has been around since 1999. i have a lot done in terms of the presentation of the homepage, the FAQs and forums, etc. but the chat itself is unfortunately buggy due to the owner of the server (and the only real tech support) being frequently MIA..
all the information i could give is already present on the site, but in short its going to be an invite only fantasy themed chat which would ideally be communal and great for roleplaying. :] here is the official trello, progress is slow since i am currently the only person on the team.
eifie
Harassment campaign contributor

Level: NaN


Posts: 18/-88
EXP: NaN
For next: 0

Since: 02-13-18

From: Rural Indiana

Since last post: 233 days
Last activity: 135 days


Originally posted by Xkeeper

---

You should get some HTTPS on that thing.

---

yea i really wanted to but the people who were going to help me set it up arent around anymore, so its stuck in insecureland. also i doubt the serverhost of chatlands will be updating to https anytime soon. honestly i would rather host somewhere else so im looking into that.
Robbie Rage

Koopa
Level: 18


Posts: 84/100
EXP: 26890
For next: 3007

Since: 11-22-16

From: Funkytown, USA

Since last post: 252 days
Last activity: 177 days


A game room.

The future missus and I will be moving into a new house later this year, complete with a fully finished off basement that I intend to transform into the ideal space for D&D and tabletop games. There's already a bar area installed, so all I need to do is put down some fresh carpeting, install a new mini fridge, and find the ideal table and chairs. The rest are all cosmetic details I can sharpen over time, but it'll be a fun, fun ride getting there.
Xkeeper

Level: 250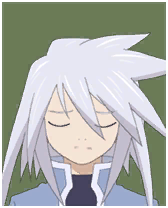 Posts: 23358/24691
EXP: 250039158
For next: 489853

Since: 07-03-07

Pronouns: they/them, she/her, etc.

Since last post: 18 hours
Last activity: 11 hours


I've been working on a SMB2 disassembly, but haven't really touched it in the last year ... I'd like to get it to a point where I can assemble it back into SMB2 proper (which will make experimenting with it a lot easier), but that's still a ways off.
lifning

Level: 5


Posts: 6/7
EXP: 298
For next: 231

Since: 02-28-18


Since last post: 245 days
Last activity: 4 days


Posted on 03-05-18 04:43:54 AM (last edited by lifning at 03-05-18 04:44:15 AM)
Link | Quote
I deployed something I'm really proud of just now
https://botsin.space/@StarHill
RanAS
Member
Level: 40


Posts: 406/498
EXP: 429992
For next: 11317

Since: 10-10-14

From: Brazil

Since last post: 9 hours
Last activity: 55 min.


For web projects, there's RHSL, a lightweight color picker that I just wanted to add a few more missing features to finally say "it's complete for all general purposes". There's also the Densha de GO! English Guide, which I plan to (eventually) document the first five games on the series (1, 2, 2 3000-bandai, Professional, Nagoya). I would prefer to document all the games in the series, but that's going to take a while...

For TCRF, most of the things on my to-do list were taken care of already, which were the VVVVVV prototype page and Wetrix (PC). I guess I can/will find new stuff to do later though.

There's a few other miscellaneous ones, but that's mostly it.
lion

Level: 14


Posts: 48/74
EXP: 10919
For next: 2152

Since: 01-25-18

Pronouns: he/him
From: Portugal

Since last post: 85 days
Last activity: 85 days


Posted on 03-05-18 09:29:49 AM (last edited by lion at 03-05-18 09:33:09 AM)
Link | Quote
Yoshin (from MFGG), Mathos (from SMWC) and I have been coming up with plans for a new SMW hacking site because of how unbearable SMWC has become. I named it "Blue Jay's Cage" after that one unused cage thing.

Despite its reasonings for existing, it's not meant to compete with SMWC, I just want a western SMW hacking joint that with a design philosophy closer to the Japanese scene (anything goes in terms of levels as long as its not completely unplayable) and the Sonic scene (more support to ASMers rather than just shafting them into "request slaves" and ASM section janitors), while having a positive, non-toxic forum culture.

Also have a wiki for easier organization of documentation and tutorials (fuck Kieran).
Might also discuss with the others to make a sort of "homebase" for FL4SHK and Katrina's respective SMW editor projects on the site, as well, both to help them with development and also to put an end to FuSoYa's bullshit.

Mathos is setting up the groundwork for the site, but he's currently busy with school work so it's on pause.
When he has free time I'm gonna ask him to school me on html and shit so I can help with that too rather than just dumping everything on the poor guy.

I am aware this is basically going full circle lol
StapleButter
Member
Level: 42


Posts: 485/505
EXP: 518791
For next: 2571

Since: 02-24-13

From: your dreams

Since last post: 10 days
Last activity: 4 hours


melonDS, which you might already know about. it's a DS emulator. I'm currently trying to write a dynarec for it.

I don't have much else going atm.
Xenesis
Actually a Doctor
Level: 94


Posts: 2463/2543
EXP: 8239695
For next: 116962

Since: 07-28-07

Pronouns: he/him
From: The Land of Kangaroos and Drop Bears

Since last post: 11 days
Last activity: 17 hours


I have an experimental/ambitious romhack of Advance Wars 2 where I'm slowly backporting features from the newer games into it, while also just screwing around with anything that takes my fancy at the given time.

I am trying to build a garden in my back yard, but that's fighting with my fatigue and also two rather over-enthusiastic bougainvillea plants that have literally taken over 1/3 of the yard.

The final "pet project" I'm working on is a HeroLab module for Chronicles of Darkness & Demon The Descent character support. Although I haven't touched this one in a while because I wasn't running/playing RPGs for a bit...it's come back to my interests now that I'm playing again.
RanAS
Member
Level: 40


Posts: 407/498
EXP: 429992
For next: 11317

Since: 10-10-14

From: Brazil

Since last post: 9 hours
Last activity: 55 min.


I know I already posted about it here earlier, but I'm not sure if there's a better place to post this so, I guess this will do.

RHSL is a JavaScript color picker tool. I made it as a response to jscolor, another color picker tool that someone else made that I didn't really like using. I'm posting about it now because I just got done with mostly everything that I wanted to do with it.

The biggest problem I had with jscolor is that it is a library and creates an object for every single HTML element it attaches itself to. You have to play around with the objects and their properties instead of the HTML itself, which makes it more heavy than it should be. I thought this was sort of a wasteful use of resources, and decided to make one that didn't use objects at all.

I also tried to make it as simple as possible to use, while also making it lightweight and not having to remove any of its features. This can be a problem, because there's not really a "public API". Some basic functionality is done using properties (ex. rhslcolor="size: 90 75; padding: 5; align: right;"), but the rest is either done by onchange/oninput (which is fine) or by directly calling the functions themselves. I've adapted the functions so that they work both as an internal and as a public interface. At least, I think so. I'm not sure what counts as an "API" really...

RHSL occupies 26.2KB, which is exactly half of jscolor (52.4KB). Minimizing jscolor makes it occupy 28.4KB, and minimizing RHSL puts it at about 14.1KB, which is still half! Even if probably nobody will end up using it for anything, I'm still happy with what I've been able to achieve. The main goal was actually making the tool itself, after all. That said, it wouldn't surprise me if there weren't some bugs in the code that I haven't found yet, this is me we're talking about after all.
Rusted Logic