Rambly

Sledge Brother
🌠 beep 💫
Level: 82


Posts: 1805/1891
EXP: 5112934
For next: 96293

Since: 07-22-07
From: colorado

Since last post: 6 hours
Last activity: 11 min.


nothing too exciting, just a decent/reasonable computer that can actually do stuff and isn't constantly lagging would be a huge plus

i'd like a phone, at all. right now i don't have one, mine broke (it was a galaxy siii tho so i'd have wanted a new phone anyway prolly)

i really want a game boy color for some reason, hopefully modded with some kind of light but i haven't looked into that stuff yet really. the original GBA is really cool too, i really like its aesthetics (if it had a backlight, the GBA micro's screen quality and had rechargeable batteries it'd be the best GBA, imo -- that'd be the best combination of ergonomics/screen/features)... my roommate literally made her girlfriend a backlight modded GBA for her birthday and it's super nice and i'm sooo jealous

there's a lotta flashcarts (everdrives) i want. an sd2snes would be nice. aesthetically i'd also prefer the super famicom to the super nintendo but modded U.S. SNES is way more practical

also i think the famicom's design is super super super cool and i'd like one of my own but yeah, that'd be super impractical too

oh and a new 3DS of some kind (actually prefer the standard kind to the XL by miles, i had a standard New 3DS with the Super Famicom buttons and that was really really cool, but it just kinda died). i'd really like to have the kind i used to have (or at least get it working again) but a New 2DS XL would be nice
hydra-calm
Member
Level: 15


Posts: 76/95
EXP: 13572
For next: 2812

Since: 07-21-17


Since last post: 6 hours
Last activity: 50 min.


the more shopping list-y part, since other people have been talking about similar things:

-Sega Dreamcast
-Nokia N900 that doesn't have a broken USB port
-Some sort of sane dd-wrt or openbsd router
-A couple ethernet switches
-More 2 and 4TB drives, pretty much perpetually

I've seen the GPD pocket in person before -- the trackpoint felt awkwardly placed and not especially fun to use, but it was neat otherwise.
Sponty
Part boy, part car; Boycar, Protector and King of Chilladelphia
Level: 175


Posts: 11048/11066
EXP: 72072646
For next: 253335

Since: 08-24-07
From: Canada

Since last post: 9 min.
Last activity: 9 min.


Posted on 02-05-18 02:02:06 PM (last edited by Sponty at 02-05-18 02:03:10 PM)
Link | Quote
My computer's gonna need an entire rebuild at some point in the near future, which my wallet's not looking forward to.


I'm still on AM3+, so regardless of whether I went Ryzen or Intel I'd need a new processor+RAM+motherboard, and I'm surprised my video card has held out as long as it has. Buuut all of this is kind of moot since miners are making video card prices skyrocket, and I'd kinda like to wait until prices come back down (not to mention RAM prices are high too).

I'm kinda considering going with a prebuilt from Newegg, just because that will realistically work out to be a better value.
Gabu

Star Mario
Placeholder Ikachan until :effort: is found
Level: 161


Posts: 9775/9785
EXP: 54037118
For next: 75999

Since: 08-10-09
From: Santa Cruisin' USA

Since last post: 3 days
Last activity: 9 hours


Posted on 02-08-18 12:47:33 AM (last edited by Gabu at 02-08-18 12:56:23 AM)
Link | Quote
I've been on a really strange, very strong kick to go thrifting for an old computer, preferably a laptop. Preferably with its adapter. I honestly don't know. I just... really want to own a piece of older technology for the sake of poking around in.










And, I guess, an older video game system that I never owned before that I want. The top two contenders are the Dreamcast and, oddly, the Saturn. That system, for whatever reason, has always at least been low-key fascinating to me ever since I was a small child, and I'd like to explore a system not many people are too aware about (though not without leaving too big of a dent on my wallet unless I choose to rehab a broken system)

Also some Gameboy games to flesh out my collection for my Color.
maple
Member
Level: 14


Posts: 145/153
EXP: 10759
For next: 2312

Since: 01-19-18
From: a linode vps

Since last post: 4 days
Last activity: 19 hours


Originally posted by Gabu

---

I've been on a really strange, very strong kick to go thrifting for an old computer, preferably a laptop. Preferably with its adapter. I honestly don't know. I just... really want to own a piece of older technology for the sake of poking around in.

---

if you want a DOS gaming laptop the Toshiba Satellite line is really good

i have a 420CDT, it has TFT (opposed to TN) 800x600, Pentium I 100MHz with 40MB ram (32MB EDO RAM expansion), SB Pro compatible sound including OPL3 on DOS, and it has no power brick, the PSU is internal, you just use a figure-8 power cord straight into it
Xenesis
Actually a Doctor
Level: 92


Posts: 2427/2442
EXP: 7498171
For next: 258766

Since: 07-28-07
From: The Land of Kangaroos and Drop Bears

Since last post: 2 hours
Last activity: 1 hour


I kinda want one of those surface/ultra-thin tablet or laptop things, but I really can't justify the money for them for what I'd use it for.

I basically want it so I can read RPG pdfs at a gaming table/lightly browse the internet on the couch with an actual keyboard, but yeah.
605
Random nobody
Level: 3



Posts: 3/9
EXP: 67
For next: 61

Since: 02-14-18
From: DC/NorVA

Since last post: 4 days
Last activity: 3 days


I really want a Fujifilm Natura Classica, a film camera from 2006. it's really good for taking photos in low light without flash (even though the camera has a built in popup flash) because of its NP (Natural Photo) mode which automatically compensates exposure. i really love the sleep japanese styling of mid 2000s tech products, and this is one of them. there's also a limited edition white version. they used to be only around $300 but demand is super high so i'm probably gonna have to pay closer to double that for one, but i think it just may be worth it.


prism
User
Level: 3



Posts: 8/11
EXP: 91
For next: 37

Since: 02-14-18
From: The Middle of Nowhere

Since last post: 1 day
Last activity: 1 day


Posted on 02-15-18 12:25:08 PM (last edited by prism at 02-15-18 12:54:03 PM)
Link | Quote
I just recently ordered a Thinkpad x61.

I'm really disappointed that the 4:3 aspect ratio went out of style. It's what I use for most of my desktop monitors at home. 6:10 is alright, but I like having as much vertical screen space as possible.
Kazinsal
Amazing Flyin' Hammer Bro
Level: 47


Posts: 572/588
EXP: 725621
For next: 40582

Since: 01-18-11
From: Victoria, Canada

Since last post: 5 hours
Last activity: 1 hour


I want a stack of late 80s/early 90s computer audio and synth products. An MT-32 and an SC-88 Pro are at the top of my list. I'd also love a Gravis Ultrasound MAX, and, uh, I guess a working PC old enough to slot it into. I've got nothing left with ISA slots.
sofi

🌠
Level: 104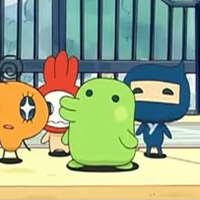 Posts: 3707/3733
EXP: 11538645
For next: 323481

Since: 02-18-11
From: Akiland

Since last post: 6 hours
Last activity: 4 hours


Originally posted by 605

---




---

sick, but what about the Natura S, which has a f/1.9 lens?




cheaper, but honestly i don't rly like 24mm so i personally would never get one.

i'm into mid-2000s Japanese product design as well. right now, i rly want a first or second generation Tamagotchi Connection:



sadly they're in really high demand right now somehow, even more so than the originals.
Xkeeper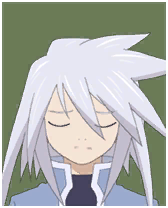 I kind of want some weather monitoring stuff. I've thought about getting a few of, say, these things and putting them around the house to monitor how it heats up and cools off (so we can adjust the vents accordingly, as BMF's room always seems to get unnaturally warm), but I'd really like an actual weather station ... unfortunately, most of them require some clearance or at least space, and you don't get that with an apartment :/ I just like monitoring and charting things, like I do with my Nest thermostat ...

(Not that there's much weather to monitor here in the first place. "It's hot and dry" every day is boring...)


The other thing I'd like is a more beefy SDR and a real antenna instead of an RTL-SDR and a tiny joke antenna; I'd like to be able to catch more and listen to shortwave radio stuff, but I haven't ever really gotten the chance. Again, an apartment isn't really the place to have a huge antenna around, and I haven't had the energy or motivation to bother getting the required stuff anyway.
eifie
Member
Level: 6


Posts: 23/47
EXP: 847
For next: 60

Since: 02-13-18
From: Rural Indiana

Since last post: 58 min.
Last activity: 41 min.


Posted on 02-15-18 04:14:39 PM (last edited by eifie at 02-15-18 05:07:47 PM)
Link | Quote
@sofi oooh those tamagotchi connection toys
i had the first one shown in that picture and its probably in storage somewhere right now lol. i used to play with my sibling on the school bus

i dont really keep up with new technology and im usually really anxious to have to change from what im already working with :x when we changed phone plans and i couldnt keep my iphone i was so upset just cause i was already so used to it. but now i like my android a lot!

one thing i would maybe make the change to, that in hindsight i had the option to do, would be to upgrade to a 3DS XL instead of just the 3DS i have now. i didnt want the XL when i was shopping for a 3DS because i liked having my handheld devices stay pocket sized, but its a bit harder on my eyes and i dont even wear pants with pockets anymore anyways.

im really satisfied with my wii u still and i dont even want a nintendo switch tbh? but we might get one anyways if our whole family would get use out of it haha.
605
Random nobody
Level: 3



Posts: 8/9
EXP: 67
For next: 61

Since: 02-14-18
From: DC/NorVA

Since last post: 4 days
Last activity: 3 days


Originally posted by sofi

---


sick, but what about the Natura S, which has a f/1.9 lens?



cheaper, but honestly i don't rly like 24mm so i personally would never get one.

-snip-


---


i really like the natura s, i think it's much prettier (2004 design is better than 2006) but they're harder to get in good shape, plus NP mode only works with 1600+ films, the classica works with 800+ which is better for me. it's a shame because that lens
i love wide angle
Rusted Logic