SC
Member
Level: 12


Posts: 17/63
EXP: 7712
For next: 209

Since: 01-24-18

Pronouns: he/they
From: Puke City

Since last post: 14 days
Last activity: 4 days


Like a mix of the Oddly Fascinating Games and Old Sites thread.

We post weird-but-cool websites that are either still up or were up once, either/or. Sites that give off a weird vibe but you can't help but keep coming back.

I'll start:

- Superbad
- Rsub
- TANE (needs flash, has sound)
- Ishkur's Electronic Music Guide
- Cameron's World
- Daxo.de

Feel free to also put in weird Flash animations or videos here as well. I won't complain.
Xkeeper

Level: 244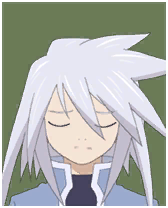 Posts: 23168/23358
EXP: 228484950
For next: 1702316

Since: 07-03-07

Pronouns: they/them, she/her, etc.

Since last post: 11 hours
Last activity: 15 min.


Sonic 3 Unlocked is a daily blog about how weird the game is, with a huge focus on its internal guts and all the weird ways it ticks

Jul is some weird forum full of strange peopl— err, wait

DoomWiki is a fun place full of more in-depth explanation of how fucked up everything is

Q
Seeker of the tru7h
Level: 99


Posts: 2804/2888
EXP: 9896076
For next: 103924

Since: 08-02-07

Pronouns: she/her
From: Nowhere

Since last post: 7 hours
Last activity: 1 hour


Here are a few. Those marked with 🔊 have autoplaying sound

Kak
heh
Level: 72


Posts: 1737/1807
EXP: 3297015
For next: 26747

Since: 09-03-13

From: ???

Since last post: 8 days
Last activity: 1 hour


SADX Sins - Everything you wanted to know about differences between Sonic Adventure and the ports. Or as someone once said on Twitter, "how to win SA1 vs. SADX arguments".

KRNL386 Blog - Mostly covers the evolution of Windows 1.x, starting from the origins. The level of detail this goes into is something you wouldn't expect; this is likely the most detailed covering out there (for what's been done). Too bad it's fairly slow on updates.

GamingHell This is a pretty cool website featuring lil fun reviews of obscure (and not so obscure) games. Also double counts as a retro website.

SR "drama tracker" well yeah this is fun to look at I guess
Rusted Logic