Q
Mis7eryMyra
Level: 100


Posts: 2797/2908
EXP: 10067697
For next: 286699

Since: 08-02-07

Pronouns: she/her
From: Nowhere

Since last post: 1 day
Last activity: 15 hours


Over a decade after the release of the original Yume Nikki (which is a very good game and was recently released on Steam), a new game called Yume Nikki -Dream Diary- is being released next month. It seems to be a remake/reboot of the original game with some new elements, and the enigmatic original creator Kikiyama is also working on it.

There's some more information on the Steam page for the game, including some screenshots showing the new 3D graphics for the game. It will be released on February 23 in multiple languages, including English, for $19.99.

Personally, I adore the original game, and I'm very happy to see Kikiyama working on this one as well. The screenshots look nice, but it's kind of a weird look for the game, in my opinion. It's something that could easily be messed up, but I'm cautiously optimistic.
Xkeeper

Level: 250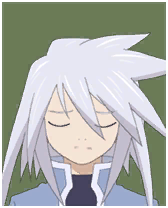 Posts: 23134/24681
EXP: 249860368
For next: 668643

Since: 07-03-07

Pronouns: they/them, she/her, etc.

Since last post: 2 days
Last activity: 1 day


This is very much getting a tepid "hmmmmmmmmmmmmmmmm" reaction from me until I see it in action. The 3d screenshots look nice, but there was a lot to the original that you could really only do in two dimensions.

But even in the worst case, the world needs more weird shit.
rakiru
Member
Level: 9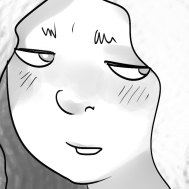 Posts: 10/31
EXP: 3035
For next: 127

Since: 01-09-18


Since last post: 261 days
Last activity: 229 days


Oh shit! I noticed it was on Steam recently because I went googling for a download link to send someone. I didn't think to check if there was any other activity though. I'm not gonna get my hopes up, but I'll definitely be keeping an eye on it.

For anyone looking for more stuff to play, Dreaming Sarah is a game rather heavily inspired by Yume Nikki (it's even the first sentence of the description), and it's pretty good! It's also on sale for 70% off atm apparently, so even more reason to buy it. :P
Also worth a mention: Lone Survivor. It's not the same kind of game, but it's got a similar "this is weird, what's going on here?" vibe (and is also just a really good game).
Q
Mis7eryMyra
Level: 100


Posts: 2798/2908
EXP: 10067697
For next: 286699

Since: 08-02-07

Pronouns: she/her
From: Nowhere

Since last post: 1 day
Last activity: 15 hours


My personal favorite Yume Nikki flavored game is Anodyne (which is also Link's Awakening flavored), but Dreaming Sarah is pretty decent. For proper RPG Maker fangames, though, I really like Yume Graffiti and Neftelia.

Anyway, it's true that I don't think this can truly capture the spirit of the original, but the original was something ultimately unfinished, and I welcome the idea of it being expanded upon if done right. Regardless, I doubt this can do anything to taint the original in any meaningful way.
Q
Mis7eryMyra
Level: 100


Posts: 2800/2908
EXP: 10067697
For next: 286699

Since: 08-02-07

Pronouns: she/her
From: Nowhere

Since last post: 1 day
Last activity: 15 hours


I did play the sequel, and I liked it a lot, too! I uploaded a full playthrough of it to YouTube a few years ago, in fact. At the time, it was the only Neftelia 2 video I knew of on YouTube, but it seems like there are at least couple more now.

Another (sort of) Yume Nikki fangame I really enjoy is I'm Scared of Girls, but it's more for personal reasons, and it's not the sort of thing I would recommend lightly.
Sanqui
1760

🦉
Level: 78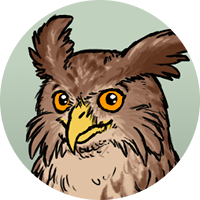 Posts: 1654/1761
EXP: 4213805
For next: 168421

Since: 12-20-09

Pronouns: any
From: Czechia (NEW!)

Since last post: 2 days
Last activity: 56 min.


Yume Nikki is a favorite of mine.

Even with the original creator's blessing, this remake is definitely one of the instances where I can't help but think, is this really necessary? The 2D original already works really well.

And even then I could imagine a better 3D style. The DN3D Build engine seems like it would be a better fit, I remember seeing a video and liking it!
Joe
Common spammer
🍬
Level: 105


Posts: 3293/3306
EXP: 12205090
For next: 57170

Since: 08-02-07

From: Pororoca

Since last post: 59 days
Last activity: 6 min.


I like Yume Nikki. I'm not sure how I feel about Yume Nikki with 3D graphics, and the few screenshots don't really give much of an impression.

Which reminds me, I should see if I can figure out which scripts were changed between 0.10 and 0.10a and put it on the wiki. (IIRC, 0.10a fixed some but not all of the places you could use the bicycle to glitch yourself into turbo speed.)


Originally posted by hydra-calm

---

I think I was already a full-time linux user at the point I tried to, and something about Wine didn't play nicely with it.

---

To be fair, last time I tried to get an RPG maker game to work in Linux was years ago, but I did manage to do it just by stealing files from Windows. If it's still a problem, I'd be glad to help you work it out. (It shouldn't require any of the nasty hacks like Windows.)


marrub

Level: 11



Posts: 11/44
EXP: 5012
For next: 973

Since: 01-23-18

Pronouns: they/she
From: hell

Since last post: 4 days
Last activity: 1 day


Yeah, I haven't had any trouble with running any RPGMaker games on Linux. WINE works just fine, though my setup is a bit crazy, so it's probably the amount of insanity making it work and not any actual quantifiable configuration.
Rusted Logic