Mattrizzle
140

Level: 27


Posts: 148/149
EXP: 114759
For next: 1400

Since: 07-27-07

Pronouns: he/him
From: United States

Since last post: 86 days
Last activity: 91 days


Posted on 03-04-18 10:27:18 PM (last edited by Mattrizzle at 03-04-18 10:32:04 PM)
Link | Quote
Lunaria


Moon Bunny! :3
Level: 131


Posts: 5551/5575
EXP: 26261948
For next: 162672

Since: 07-28-07

Pronouns: she/her
From: pile of fluff

Since last post: 1 day
Last activity: 4 hours


Okay since, I made a bit of an overestimation on how active this would be and kinda made the entire grid too big, I figure now would be a good time to scale it down. I kinda want this to be finished at some point.


So I dropped a row and five columns, it's still pretty big, but now it should be a bit more feasible that we can finish it before interest dies off completely! 'w'
(we can always start a new one once it's done! woop)

I also took this opportunity to mark the grid with some colour so it's easier to see what you should use, at least one person have made a mistake. (Nothing that can't be fixed).


Tomato Hentai

Level: 5


Posts: 6/6
EXP: 440
For next: 89

Since: 01-03-16

Pronouns: none; le/lir (he/him aux.)
From: Alberta, Canada

Since last post: 68 days
Last activity: 31 days


remeranAuthor

Level: 1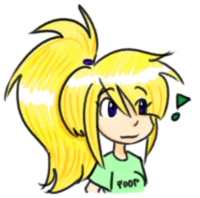 Posts: 1/1
EXP: 7
For next: 4

Since: 05-02-18

Pronouns: they/them please

Since last post: 47 days
Last activity: 16 days


Lunaria


Moon Bunny! :3
Level: 131


Posts: 5564/5575
EXP: 26261948
For next: 162672

Since: 07-28-07

Pronouns: she/her
From: pile of fluff

Since last post: 1 day
Last activity: 4 hours


Sorry not sorry.


Rusted Logic