Kawaii-e

Koopa
Collecting Dust and Games
Level: 24


Posts: 47/107
EXP: 69180
For next: 8945

Since: 08-12-07

From: Rhinefalls

Since last post: 2 days
Last activity: 5 hours


Posted on 01-24-18 09:36:15 AM (last edited by Xkeeper at 01-24-18 07:12:47 PM)
Link | Quote
Some of us will surly had the thought, of using the amiibo figurines for something else instead of the Big N approved way of unlockables in games or dust gatherers.

That's why I had the idea to have a board game for these. But amiibo are very big. I had this Idea since I bought the first amiibo in 2014. And I finally sat down last August to lay down some groundrules, what I would like to have in it and which size constrains I must work in.

First, I got inspired by Mario Party 10's amiibo mode and Animal Crossing Amiibo Festival. I think you know what'll happen.

This happened:



The game consists of 12 panels which can be arranged in a 2x3, 3x3 or 3x4 grid.
Also the amiibocards from Animal Crossing can be used as dice cards. More on that later.

The goal of the game is to collect 4 or 5 tokens and amass as much coins as possible.
Players get coins trough spaces (like Mario Party), events, encounters and stack trading (like the stalk market in Animal Crossing)
The game ends after a predetermined number of rounds.

The panels as seen on the photo are drafts made in paint. But drachenmagier is drawing the nice big versions for final use. I'll post images when done.

A sample board would look like this:



(click for full size)
Xkeeper

Level: 243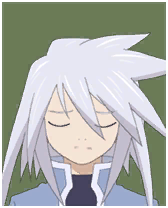 Posts: 23092/23358
EXP: 224271910
For next: 2643710

Since: 07-03-07

Pronouns: they/them, she/her, etc.

Since last post: 7 hours
Last activity: 55 min.


One nice thing about this is you don't need to actually buy Amiibo, since you can probably use any generic figure
Kawaii-e

Koopa
Collecting Dust and Games
Level: 24


Posts: 63/107
EXP: 69180
For next: 8945

Since: 08-12-07

From: Rhinefalls

Since last post: 2 days
Last activity: 5 hours


Posted on 01-24-18 10:12:34 PM (last edited by Kawaii-e at 01-24-18 10:14:20 PM)
Link | Quote
That is correct. All kind of figurines will be usable, it shouldn't deter from the fun had.

Now I would like to post the rules in it's entirety, the question is, who would be interessted to proof-read them for me, and or give me some additional feedback and ideas?

As the rules got a little complex and over 10 pages long, should I just upload a PDF or paste it into the post directly for easy quoting?

Also the first panel has been done by drachenmagier:


Rusted Logic