Tarale
Catgirl
C:\ DOS
C:\ DOS RUN
RUN DOS RUN
Level: 83


Posts: 1400/1881
EXP: 5260280
For next: 171941

Since: 07-23-07

Pronouns: she/her

Since last post: 8 days
Last activity: 3 days


I thought it might be fun to perhaps share some tips and tricks you've learned for making stuff? Like, art stuff, or music, or code, or whatever?

This one is pretty basic, it's just roughly how I go about choosing colours for shading:




You'll want your app to have a colour wheel, ideally, but you can also just do it with the HSB colour palette. In fact, HSB (Hue, Saturation, Brightness) will work pretty well for understanding things in general.

If you're working with traditional media, you can see how adding purples and blues goes with shadows, and mixing in warmer tones goes with highlights.

Of course, this doesn't quite work for every situation, but it'll give you more interesting colour than just adding black or white to your base shade.
sofi

🌠
Level: 106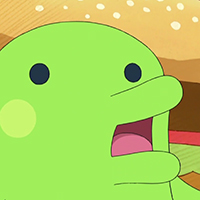 Posts: 3586/3821
EXP: 12611872
For next: 60071

Since: 02-18-11

Pronouns: she/her
From: たまごっち星

Since last post: 4 days
Last activity: 5 hours




this is my secret photography school hack to understanding lighting, basically every light you use/see will fulfill one of those four roles

i have a drawing i did of a pineapple in this style somewhere, but i can't find it
BatElite
Member
Level: 24


Posts: 87/198
EXP: 67919
For next: 10206

Since: 04-24-17

Pronouns: they/them, maybe also she/her

Since last post: 11 days
Last activity: 39 min.


I usually keep saturating colours as I get darker with them, but whatever. I haven't studied it.

One other art thing I've seen recommended and do myself: Using a grey background (possibly with a slight colouring, but I don't) when drawing. The reasoning being that a bright white background is going to influence your colour choices just so they stand out from the background

Mind you, I picked that up in a place with a considerable focus on game assets. In those cases many bits of art have to mesh together into a non-clusterfuck, and it's not necessarily as important on standalone art. I still do it regardless.
It's also not that big of a deal if you know the thing is meant to be displayed on a bright background to begin with.
Xkeeper

Level: 251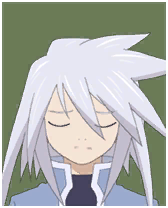 Posts: 23260/24707
EXP: 251009471
For next: 3030405

Since: 07-03-07

Pronouns: they/them, she/her, etc.

Since last post: 3 days
Last activity: 10 hours


Posted on 02-01-18 01:28:02 AM (last edited by Xkeeper at 02-01-18 01:28:25 AM)
Link | Quote
My tip really isn't anything amazing: just do it.

It will be garbage. That's okay. Once you have trash, you can do something with it. You can organize it or make it better. Then next time you'll make slightly pre-organized trash and be able to do it faster or better.

But just do it.

E: Ergo, just get something down, even if it's a shadow of the plan.
Rambly

Level: 87


Posts: 1816/2108
EXP: 6240803
For next: 151971

Since: 07-22-07

Pronouns: she/her

Since last post: 4 days
Last activity: 20 hours


Originally posted by Xkeeper

---

My tip really isn't anything amazing: just do it.

It will be garbage. That's okay. Once you have trash, you can do something with it. You can organize it or make it better. Then next time you'll make slightly pre-organized trash and be able to do it faster or better.

But just do it.

E: Ergo, just get something down, even if it's a shadow of the plan.

---

this is really good advice. even if you make something and absolute worst-case scenario it's utterly unsalvageable, it can be a learning experience. and honestly, very rarely is there something you can't salvage or build on or fix later
Tarale
Catgirl
C:\ DOS
C:\ DOS RUN
RUN DOS RUN
Level: 83


Posts: 1727/1881
EXP: 5260280
For next: 171941

Since: 07-23-07

Pronouns: she/her

Since last post: 8 days
Last activity: 3 days


I was asked about digital colouring and this is kind of terrible but this is sort of the overall process I do…




Except mostly what happens is I get to stage 3/4 and I just start messing around in random ways doing… whatever I kind of feel like… so this is a very shitty tutorial
Rusted Logic