Xkeeper

Level: 251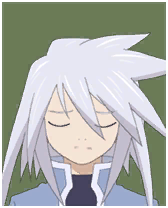 Posts: 23054/24726
EXP: 251436466
For next: 2603410

Since: 07-03-07

Pronouns: they/them, she/her, etc.

Since last post: 15 hours
Last activity: 10 hours


Posted on 01-24-18 04:14:53 AM (last edited by Xkeeper at 01-24-18 04:16:36 AM)
Link | Quote
Also known as, wardriving. I have WiGLE on my phone (and tablet) and use it sometimes when driving around to collect fun SSIDs from all the WiFi points around town.

I've been thinking about making a master list of them just so I have them handy and don't have to keep copying the database from my device, but ... effort.

Anyway, any funny wifi network names around? One of the funnier ones from this trip was "Connecting..." ... but also the endless horde of "FBI Surveillence Van #38" and clones. This one had about 5 different variations of that...

Another one from tonight was "For a good time call...", and I assume the password to that AP was "8675309"



Edit: I also enjoy variations like "Malware", "virus.exe", and "Virus Distribution Center"