Tarale
Catgirl
C:\ DOS
C:\ DOS RUN
RUN DOS RUN
Level: 83


Posts: 1396/1876
EXP: 5225171
For next: 207050

Since: 07-23-07

Pronouns: she/her

Since last post: 6 days
Last activity: 1 hour


Posted on 01-24-18 03:06:50 AM (last edited by Tarale at 01-24-18 03:07:37 AM)
Link | Quote
I HATE AUTOCORRECT AND PREDICTIVE TEXT

LIKE, I TRY TO WRITE GOODERER. I TRY SO HARD. BUT COMPUTERPHONE SAY I NEED COMMA IN "IT'S" EVERY TIME.

EDIT: APOSTROPHE
SO ANGRY I CAN'T WORDS
JUST LIKE AUTOMANGLE CAN'T WORDS
IT'S CONTAGIOUS
Halian

six legged drgn whomst build worlds
Level: 44


Posts: 428/472
EXP: 568337
For next: 42948

Since: 06-20-10

Pronouns: he/him
From: Central Florida

Since last post: 11 days
Last activity: 11 days


I hate autocorrupt. It screws up my writing more than it fixes it. (And I also hate typing on cell phones in general.)
maple
Member
Level: 19


Posts: 85/153
EXP: 32872
For next: 2905

Since: 01-19-18

From: a linode vps

Since last post: 274 days
Last activity: 131 days


Posted on 01-24-18 03:14:40 AM (last edited by maple at 01-24-18 03:16:36 AM)
Link | Quote
using gesture typing (aka swype) means i'm always on my toes with autocorrect since it's technically always autocorrect writing for me based off a few squiggly lines i rub over my phone's screen

i've trained myself to catch the word suggestion and reflexively backspace it if it's the wrong word and try again

it actually helps me type pretty decently fast with a touchscreen? i can't do normal typing anymore

EDIT: oh yeah it also helps a bunch because i rarely ever have two hands free to type on my phone and swype is inherently one-handed
Tarale
Catgirl
C:\ DOS
C:\ DOS RUN
RUN DOS RUN
Level: 83


Posts: 1397/1876
EXP: 5225171
For next: 207050

Since: 07-23-07

Pronouns: she/her

Since last post: 6 days
Last activity: 1 hour


Originally posted by maple

---

using gesture typing (aka swype) means i'm always on my toes with autocorrect since it's technically always autocorrect writing for me based off a few squiggly lines i rub over my phone's screen

i've trained myself to catch the word suggestion and reflexively backspace it if it's the wrong word and try again

it actually helps me type pretty decently fast with a touchscreen? i can't do normal typing anymore

---

Yeah, I have a gesture typing thing, and oh boy, the malapropisms it sprinkles through my text if I'm not paying attention.

So, like, every time I'm up at 3 in the morning.
Xkeeper

Level: 250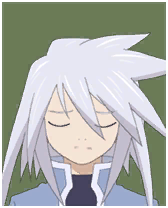 Posts: 23050/24691
EXP: 250091728
For next: 437283

Since: 07-03-07

Pronouns: they/them, she/her, etc.

Since last post: 2 days
Last activity: 2 days


My phone has decided that when I do a dual-word swipe (e.g. "to + cold") and it helpfully suggests the correct form ("too cold"), it won't actually erase the first word any more, so I end up with "totoo cold".

This has been far more annoying than I care to admit.
Kak
heh
Level: 73


Posts: 1693/1816
EXP: 3374140
For next: 111728

Since: 09-03-13

From: ???

Since last post: 1 day
Last activity: 3 hours


some backstory time

the old phone had a somewhat annoying auto-correct functionality which only dealt with a language at a time. the "saving grace" was that at least pressing backspace would undo the correction and you could continue normally. in practice writing stuff became a series of "write word, press space, press backspace, press space, continue"

on this new phone, the included autocorrect provides no such "saving grace". this is insanely annoying as it happens also when not using swipe functionality. at least these is some sort of multi language support for what I've seen (I could be wrong though), but ehhhh


tl;dr: this has been like picking a poison between multi language and auto-correct cancels.
Sanqui
1760

🦉
Level: 78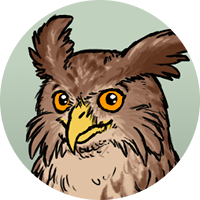 Posts: 1648/1761
EXP: 4215516
For next: 166710

Since: 12-20-09

Pronouns: any
From: Czechia (NEW!)

Since last post: 4 days
Last activity: 1 hour


I do dislike autocorrect, but I use it because typing is slower without it. Same with swiping, you need to sort of get a feel for which words it's not worth using for.
BMF54123


Rhea Snaketail
Slightly frazzled...
Level: 135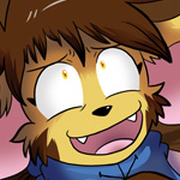 Posts: 5815/5870
EXP: 28989977
For next: 345028

Since: 07-03-07

From: Neither here nor there.

Since last post: 20 days
Last activity: 3 hours


Posted on 01-24-18 09:07:41 PM (last edited by BMF54123 at 01-24-18 09:08:35 PM)
Link | Quote
I don't use autocorrect, auto-suggest, swype, or any of that junk. It's just me and the basic keyboard, baby. Backspace is only friend of me.

I also can't type in portrait mode. Come at me!
— Kaito Sinclaire —
Hacking reality since 20̶?͝>̨ )̧̢~͠|̡͠T̴̡<͏̀́#͟͠)̸̡̛̕͟_̢҉M̨̛͢͠͠@̴̷(̧̕01 ERROR.







Joined 09.06.2011

Last posted 69 days ago
Last active 14 hours ago

My phone's predictive text thinks that "scritches" is the next word I should write after every other word

e: wtf BMF, there's no vertical screen space on landscape with the keyboard up, and the middle letters are stupidly hard to reach with your thumbs, how do you manage that
Kak
heh
Level: 73


Posts: 1721/1816
EXP: 3374140
For next: 111728

Since: 09-03-13

From: ???

Since last post: 1 day
Last activity: 3 hours


Posted on 01-25-18 01:52:32 AM (last edited by Kak at 01-25-18 01:53:18 AM)
Link | Quote
Originally posted by BMF54123

---

I also can't type in portrait mode. Come at me!

---
okay

I prefer being able to see the what I've written while I'm writing something, which I can't do (at times) outside of portrait mode as the keyboard is too big.
Admittely, it may just be fault of the preinstalled virtual keyboard app.


Kawaii-e

Red Koopa
Collecting Dust and Games
Level: 26


Posts: 67/136
EXP: 101740
For next: 535

Since: 08-12-07

From: Rhinefalls

Since last post: 3 days
Last activity: 15 hours


I turned off autocorect as soon it was a thing on my phones. As I wrote in at least three different languages, and one of it was a local dialect, It couldn't cope anyway.

But if it could just fix my most common issues of typing a instead of shift or b/n instead of space, that would be great.
Rusted Logic