Halian

That guy who worldbuilds
Level: 42


Posts: 421/453
EXP: 518435
For next: 2927

Since: 06-20-10

From: Central Florida

Since last post: 25 days
Last activity: 2 days


Posted on 01-24-18 02:48:12 AM (last edited by Halian at 01-24-18 02:48:25 AM)
Link | Quote
What, if anything, are the name (NO! GO TO STAR!) and description (PENALTY   AREA) of the trash can forum a reference to?
Xkeeper

Level: 243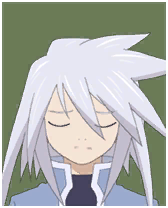 Posts: 23046/23358
EXP: 225062820
For next: 1852800

Since: 07-03-07

Pronouns: they/them, she/her, etc.

Since last post: 2 days
Last activity: 23 hours


Posted on 01-24-18 03:05:58 AM (last edited by Xkeeper at 01-24-18 03:06:07 AM)
Link | Quote
Space Bomber and Image Fight respectively
Halian

That guy who worldbuilds
Level: 42


Posts: 429/453
EXP: 518435
For next: 2927

Since: 06-20-10

From: Central Florida

Since last post: 25 days
Last activity: 2 days


Thanks. Space Bomber's attract mode is kinda trippy.
Rusted Logic