Xkeeper

Level: 251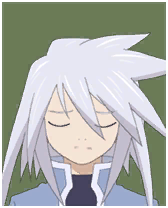 Posts: 22948/24728
EXP: 251620157
For next: 2419719

Since: 07-03-07

Pronouns: they/them, she/her, etc.

Since last post: 2 days
Last activity: 12 hours


I'm thinking that I should make "banned" and "powerlevel -1" distinct things in some way


Right now:

Powerlevel -1:
- Banned users only
- Prevents all posting and whatnot
- Ignores "minpower 0" (can view anything normal users can)

Guest:
- Treated as power 0
- Can post with a login
- Can view all forums with power 0 or below


I'm thinking of making this into different options; where guests are treated as power -1 for viewing, and forums with a minpower of 0 are no longer visible to guests (or banned users) at all. This would mean the smallest amount of effort to stick it into the forum.

Primarily I would put this forum in the "not visible to guests" group, but other forums (like the trash can?) could go there, and maybe even at some point something like the old Officer's Club/Feels Station.

Of course, a better solution might be to try to implement user groups and permissions, but that's way out there...