Ben_
User
Level: 6



Posts: 9/12
EXP: 539
For next: 368

Since: 01-03-18

From: Sweden

Since last post: 108 days
Last activity: 30 days


Posted on 01-21-18 05:03:43 PM (last edited by Ben_ at 01-21-18 05:04:22 PM)
Link | Quote
I find it kind of annoying at times when I just want to look at the content of the webpage. This warning just pops up covering 1/4th of the page.
2Tie

Rumours of my death have been greatly exaggerated.
Level: 62


Posts: 965/1057
EXP: 1894723
For next: 89963

Since: 02-22-10

Pronouns: anything you want
From: The Codrex, Karda Nui

Since last post: 4 days
Last activity: 1 hour


is it weird that i had expected you to add hovertext on the cookie?
Kak
heh
Level: 71


Posts: 1648/1780
EXP: 3142951
For next: 24163

Since: 09-03-13

From: ???

Since last post: 7 days
Last activity: 13 hours


Posted on 01-21-18 05:37:07 PM (last edited by Kak at 01-21-18 05:38:14 PM)
Link | Quote
in an unironic note, I had to study (not too long ago) how to properly put those warnings as intended by the law

because of the course I'm on
Xkeeper

Level: 243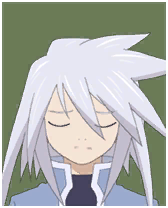 Posts: 22924/23358
EXP: 225938235
For next: 977385

Since: 07-03-07

Pronouns: they/them, she/her, etc.

Since last post: 17 hours
Last activity: 16 hours


Originally posted by Nicole

---

wait what are you warning me about that cookie

is it actually oatmeal raisin

---

Oatmeal raisin cookies are good though???
Halian

That guy who worldbuilds
Level: 43


Posts: 272/457
EXP: 528124
For next: 36922

Since: 06-20-10

From: Central Florida

Since last post: 6 days
Last activity: 1 day


Originally posted by maple

---

Originally posted by Xkeeper

---

Oatmeal raisin cookies are good though???

---


you are objectively wrong

---

Hell no. Oatmeal raisin cookies, while not the best, are amazing.
maple
Member
Level: 17


Posts: 31/153
EXP: 23351
For next: 1392

Since: 01-19-18

From: a linode vps

Since last post: 124 days
Last activity: 16 days


Originally posted by Halian

---

geT OUT

PINEAPPLES DO NOT GO ON PIZZA

---
you have not seen brazilian pizzas
Halian

That guy who worldbuilds
Level: 43


Posts: 274/457
EXP: 528124
For next: 36922

Since: 06-20-10

From: Central Florida

Since last post: 6 days
Last activity: 1 day


Originally posted by maple

---

Originally posted by Halian

---

geT OUT

PINEAPPLES DO NOT GO ON PIZZA

---


you have not seen brazilian pizzas

---
no
Nicole

Disk-kun
Level: 140


Posts: 6403/6442
EXP: 32708965
For next: 577440

Since: 07-06-07

Pronouns: she/her
From: Boston, MA

Since last post: 38 days
Last activity: 9 hours


Originally posted by Xkeeper

---

Originally posted by Nicole

---

wait what are you warning me about that cookie

is it actually oatmeal raisin

---


Oatmeal raisin cookies are good though???

---

This is very true; I was originally going to write "is it not actually oatmeal raisin" but I figured I should go with the cultural consensus to make the joke easier to digest
Halian

That guy who worldbuilds
Level: 43


Posts: 275/457
EXP: 528124
For next: 36922

Since: 06-20-10

From: Central Florida

Since last post: 6 days
Last activity: 1 day


White chocolate macadamia nut cookies are objectively the best though
Rusted Logic