Tiden

Meow!!!
Level: 140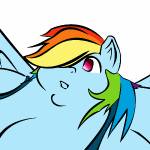 Posts: 6488/6491
EXP: 32598793
For next: 687612

Since: 07-03-07


Since last post: 21 days
Last activity: 16 hours


Posted on 01-20-18 01:06:20 AM (last edited by Tiden at 01-20-18 01:06:38 AM)
Link | Quote
Most of what I've done lately is make various renders in Blender. These vary wildly in quality, as you'll probably notice pretty quickly:
















Sometimes I program stuff with Racket, a derivative of the Scheme programming language. Heck, the thumbnails in this post were created with Racket. Also the HTML used to make all the images above clickable.


Tarale
Catgirl
C:\ DOS
C:\ DOS RUN
RUN DOS RUN
Level: 76


Posts: 1301/1586
EXP: 3927148
For next: 78912

Since: 07-23-07


Since last post: 3 hours
Last activity: 1 hour


Oh man, I like that purple thing with the light… in it? Pink Artifact? And the swirly blue thing (uuhhhh 'hecking_tapet_2')

Bettergem is pretty awesome too.
maple
Member
Level: 14


Posts: 20/153
EXP: 10756
For next: 2315

Since: 01-19-18
From: a linode vps

Since last post: 4 days
Last activity: 19 hours


there are really cool!!!

some years ago i used to play a bit with pov-ray to try and make pretty wallpapers like these
not much came out of it and the long render times made me drop it pretty easily

maybe i should try playing with blender for that some time
Gabu

Star Mario
Placeholder Ikachan until :effort: is found
Level: 161


Posts: 9760/9785
EXP: 54036983
For next: 76134

Since: 08-10-09
From: Santa Cruisin' USA

Since last post: 3 days
Last activity: 8 hours


I'm just gonna set up the glowing blue blocks as my desktop background if you don't mind...
Kak

gg photobucket
Level: 70


Posts: 1741/1748
EXP: 2951998
For next: 63813

Since: 09-03-13
From: ???

Since last post: 5 days
Last activity: 12 hours


these are some pretty good material for desktop backgrounds

nice work

I never dealt with Blender or 3D modeling so I'll take your own word on the 'varying quality', I guess
Rusted Logic