Xkeeper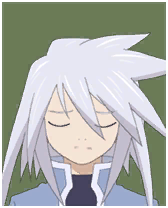 Posted on 01-15-18 03:51:03 PM (last edited by Xkeeper at 01-15-18 03:51:13 PM)
Link | Quote
Tarale on Twitter linked me to an interesting article:

Your smartphone is making you stupid, antisocial and unhealthy. So why can't you put it down?

(I've taken the liberty of removing the emoji from the title.)

I'll quote what are probably the most damning, infuriating parts of the article here:

---

App designers know that nagging works. In Persuasive Technology, one of the most quietly influential books to come out of Silicon Valley in the past two decades, the Stanford psychologist B.J. Fogg predicted that computers could and would take massive advantage of our susceptibility to prodding. "People get tired of saying no; everyone has a moment of weakness when it's easier to comply than to resist," he wrote. Published in 2002, Prof. Fogg's book now seems eerily prescient.

... Matt Mayberry, who works at a California startup called Dopamine Labs, says it's common knowledge in the industry that Instagram exploits this craving by strategically withholding "likes" from certain users. If the photo-sharing app decides you need to use the service more often, it'll show only a fraction of the likes you've received on a given post at first, hoping you'll be disappointed with your haul and check back again in a minute or two. "They're tying in to your greatest insecurities," Mr. Mayberry said.

---

Emphasis mine.

One of the somewhat more infuriating parts of all of this is how we (collectively) are always being shamed about how we're always looking at our phones, yet at the same time the entities making these apps and tools are always, always trying to make them as obnoxious and attention-grabby as possible, exploiting our minds.



I've been trying to keep my phone down when we're all together, but it's difficult. You get stuck on this feed of constant input — see also the endless scrolling updates of Twitter and friends — and it's so, so hard to get away from it.

But beyond that, I'm just not sure what to do other than stop using those things entirely, and even then they try to get more and more annoying...
Nin★Collin

Koopa
Level: 18


Posts: 81/104
EXP: 29515
For next: 382

Since: 01-08-16
From: Dimension X Pipe

Since last post: 4 days
Last activity: 11 hours


That's totally messed up. This gives me yet another reason not to give in and get a cell phone...
hydra-calm
Member
Level: 15


Posts: 50/95
EXP: 13584
For next: 2800

Since: 07-21-17


Since last post: 15 hours
Last activity: 7 hours


I've never had a proper smartphone, but I see this plenty on the internet already. Twitter's done a great enough job destroying my attention span I don't want to make it worse by giving myself 24/7 access, surveillance concerns aside. I need to stick another single-board computer somewhere that I can offload everything social media/chat related to, so that I can have constant logging, SSH etc. without having twitter and 30 channels of IRC shoved in my face. Can't afford it now, but maybe I can sell something useless I have lying around.

I think the biggest thing preventing me from dropping Twitter and Mastodon is people's unwillingness to be available by other means. There are lots of people I'm on perfectly good terms with who promise to get xmpp or this or that, but then will be on it once every 2 weeks or completely ignore it. I don't know why this is, other than maybe the ridiculous "abstract everything" conception of usability people seem to have now.


Sanqui
1690

🦉
Level: 75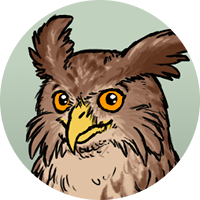 Posts: 1618/1695
EXP: 3812684
For next: 14220

Since: 12-20-09
From: Czechia (NEW!)

Since last post: 18 hours
Last activity: 42 min.


I'm apparently on a never-ending quest to eliminate time-wasters from my life and making sure my smartphone isn't a mindless sink is also one of them.

I have noticed that it's hard for me not to reach for my pocket from time to time even when I'm in other people. Especially when I'm with other people all day, I can mostly resist but sometimes I do feel like I need a bit of space to step back and... talk or respond to friends on the internet, I suppose.

As I've spoken before, I haven't been using Twitter (or Mastodon) for quite a while, my main occupation would be chats, but even there I'm on a sawtooth cycle where once in a while I cut off many group chats except for certain a core. Another resort is Hacker News which I should also limit but, at least it's informative.

Do yourself a favor and disable email notifications... or even all notifications, at least sometimes.
Tarale
Catgirl
C:\ DOS
C:\ DOS RUN
RUN DOS RUN
Level: 76


Posts: 1258/1589
EXP: 3938510
For next: 67550

Since: 07-23-07


Since last post: 5 hours
Last activity: 3 hours


I've disabled a HUGE amount of notifications on my phone because of things like this. I have the apps on my phone, but there's no little alerts for most social media. If you directly mention me on Slack, ping me on Google Hangouts, or email me, sure… I'll get that… but most other stuff requires me to actually check the app.

It's not a complete solution, but it made a huge and instant difference to the amount of times I get sucked into the phone because of a notification. Any time I install something new and it starts pinging me with notifications, I go disable 'em, otherwise stuff… yeah… it nags you. It nags and it nags.

It doesn't help all the times I get sucked in because I was just curious about how a post is going… or what friends are up to…
2Tie

Rumours of my death have been greatly exaggerated.
Level: 60


Posts: 964/1019
EXP: 1757861
For next: 14917

Since: 02-22-10
From: The Codrex, Karda Nui

Since last post: 2 hours
Last activity: 2 hours


i mainly only use my phone for discord, youtube, and julposting. to a lesser extent i use telegram and duolingo, but it's pretty much just talking with people or listening to music, not really anything that nags as far as i can tell. certainly don't play games on here.
Lunaria


Moon Bunny! :3
Level: 130


Posts: 5348/5485
EXP: 25240886
For next: 489691

Since: 07-28-07
From: the everfree forest

Since last post: 2 hours
Last activity: 1 hour


The only reason I finally caved to get a smartphone is because I do think it's convenient to access the internet from the go. I want to be able to use IRC and Discord on the go so I can talk to people, not because I like doing it on the go (god I hate touch screen devices), but because I *NEED* to. Before I got one there were several points in time where I got into a inconvenient scenario where having access to the internet would have provided me with contact to the people I needed. What instead happened would usually be that I'd have to call around a bunch to other people to get the info/whatever I needed. :I

That being said, I have not really been grabbed by much of this shit, and I'm kinda glad I'm not. I do find it annoying when I'm trying to socialize with other people and they just take out the smartphone and do shit on that. Like, should I just stop talking or...? Do they even listen to me and take in what I'm saying at that point? Ugh.

The only reason I didn't get rid of facebook years ago was because some people refuse to use some place else to host their information. But I literally only go to the site when someone links me it or tells me to go there. >.>
I prefer forums like this one, or proper chats like IRC and Discord, where I can directly communicate with another human that I want to communicate with.

It's hard to even do THAT on a lot of these places..., at which point you have to consider why you even use them at all.
Xkeeper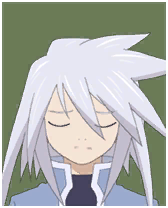 I tried to fight the war against e-mail; I used to be able to keep my inbox from metaphorically overflowing, but I lost that fight and it's over 500 now


I need to do the same with mobile. I've already started that particular war; I'm sick of apps I use very situationally popping up to "help". No, GenericButtsApp5000, I don't care that there's something nearby because I'm not doing anything with it. Leave me alone.

Disabling non-mention notifications everywhere is probably a good step.
dotUser

Level: 85



Posts: 2259/2298
EXP: 5704364
For next: 194176

Since: 10-19-10


Since last post: 4 days
Last activity: 5 hours


My phone basically is for:
Calls/IM,
Telegram,
LINE,
Discord,
Reading Manga,
Listening to Music,
Occasional Duolingo Practice

I've just about every other thing disabled or eternally silenced.

There's not much distraction unless my day is so bad I'd rather stuff my face into a manga.
Xkeeper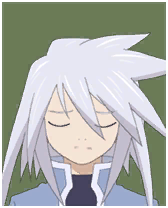 It occurs to me that I can't ever really be rid of my phone or computer, because I'm on call 24/7, so I have to have one of them near me and active.
Girlydragon
2930

Possibly neither Girly nor Dragon.
Level: 99


Posts: 2915/2935
EXP: 9889044
For next: 110956

Since: 07-21-07
From: Sweden

Since last post: 2 days
Last activity: 6 hours


I'd like to think I have an acceptable check on my phone, but that is mostly formed from old habits because of my very slow first smartphone.

It couldn't really handle most apps, and typing on a phone keyboard was hell, so to me, the phone is primarily a passive activity. I might read my tumblr feed or my twitter feed, but I won't really chat on discord that often with it.

Add in the fact that the only things allowed to notify me are calls, texts and e-mail (and e-mail is visual notification only) and you one again get a device that doesn't actively ask me for it's attention.



I guess it does help that I also am mostly a lurker on my social media and not that frequently 1 on 1 social over the internet in the first place. Most things on my phone are things I know I can check later in the day, so there's no need to bring it out and check it if I am actually in a conversation or at a social gathering.




Edit: It's worth noting that I am absolutely 100% easily distracted with no attention span when I am actually home at my PC, something I recently tried to take a few steps to prevent by delegating facebook from having it's own tab to something I'll just try to check every now and then.
Lunaria


Moon Bunny! :3
Level: 130


Posts: 5350/5485
EXP: 25240886
For next: 489691

Since: 07-28-07
From: the everfree forest

Since last post: 2 hours
Last activity: 1 hour


Speaking of interaction GD, it would be nice to have you more on discord or IRC to talk more with you, we don't speak nearly as much these days, what with me neither having much interest or money to go to conventions. :V
Xkeeper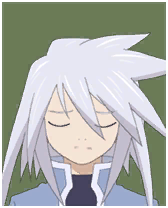 I took some steps of disabling the more annoying notifications; no more likes or favorites, just new mentions or DMs; and to some degree also uninstalling big offenders, or disabling notifications.

Trying to make a conscious effort to make notifications only mean I have a message or something to reply to, and try to focus on using my Kindle instead, which doesn't have any of that stuff.

Difficult, but hopefully not impossible...
StapleButter
Member
Level: 41


Posts: 473/481
EXP: 450362
For next: 29783

Since: 02-24-13
From: your dreams

Since last post: 7 days
Last activity: 8 min.


I outright killed the Facebook app out of disinterest for Facebook. The app only served to be an annoying bugger, "You have 3 notifications but I'm not telling you what!".

Plus, I suspected it (and Messenger) from eating my battery, and read that the Messenger app records your IRL conversations to feed advertisers.
Dorito
GIRL'S GOT A PENITENTIARY BODY
Level: 100


Posts: 2981/3008
EXP: 10283046
For next: 71350

Since: 07-04-07
From: in the heart of silicon valley, uh oh

Since last post: 3 days
Last activity: 1 day


Originally posted by 2Tie

---

but it's pretty much just talking with people or listening to music, not really anything that nags as far as i can tell. certainly don't play games on here.

---

hey wassup me




just a few games that i honestly have not played ever but figured i'd like them and should have them ready

even with shit like IG/snapchat, i check those at the end of the day and rarely use them myself, and i'm only using facebook's mobile site because fuck that useless battery hog/glorified webview.

the phone's mainly just a good timewaster while i'm eatiing breakfast/lunch since i pretty much only follow game industry people, and i only regularly contact a few good friends. if i'm out and about, it's always podcasts!!!




i usually have something in my ear if i'm heading somewhere

also mobile hotspot using the work phone so i never use up any of my personal data


i guess i check my work email occasionally too. turned off all notifications for that, unlike personal emails (infrequent enough + google inbox keeping promo emails from pushing notifications)
Xkeeper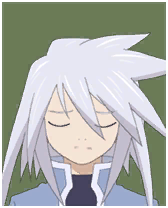 I just started filtering most of my junk (ad) email into a mark-as-read-and-archive label, but I haven't really gotten anywhere with it recently. It seems to grow faster than I can contain it.
Dorito
GIRL'S GOT A PENITENTIARY BODY
Level: 100


Posts: 2982/3008
EXP: 10283046
For next: 71350

Since: 07-04-07
From: in the heart of silicon valley, uh oh

Since last post: 3 days
Last activity: 1 day


got too many to start unsubbing from them, i'm guessing--like years and years' worth? i've been unsubbing and i'm down to like 3-8 per day, incredibly mangeable
Xkeeper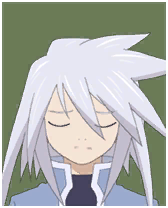 I unsub to most of them, it's just that the amount seems to continue growing.
RanAS
Member
Level: 35


Posts: 303/393
EXP: 273215
For next: 6721

Since: 10-10-14
From: Brazil

Since last post: 13 hours
Last activity: 12 hours


dotUser's post has a nice format so I decided to sort-of adjust it here:

Things I do with my phone:

- View the time/date
- Make/receive calls and SMS
- IM (WhatsApp) and Google Hangouts (both are used occasionally when needed)
- Browse the internet*
- Play some games on emulators

* I don't usually browse the internet on public places unless I need to, because I constantly feel like I need to keep paying attention to my surroundings, to the point where I might stare at literally nothing for quite some time. I'm usually in my own world at this time, literally thinking of random things just to keep my mind occupied. At home, I only use my phone to access the internet if I can't/don't want to use the computer for whatever reason, which is not often.

I check my e-mail less oftenly than I should. This can end up being an issue sometimes, but most of the time, not really.

Recently I've been trying to manage my time a little bit better. I think it's working, but the amount of things I have left as "to-do" end up bigger than I expected, so I need to stop marking trivial things as "to-do"s as well. It's a weird process but I think it's for the best.
Rusted Logic