Xkeeper

Level: 251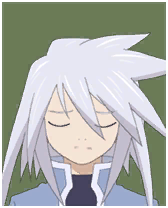 Posts: 22822/24726
EXP: 251429000
For next: 2610876

Since: 07-03-07

Pronouns: they/them, she/her, etc.

Since last post: 9 hours
Last activity: 4 hours


Posted on 01-15-18 03:51:03 PM (last edited by Xkeeper at 01-15-18 03:51:13 PM)
Link | Quote
Tarale on Twitter linked me to an interesting article:

Your smartphone is making you stupid, antisocial and unhealthy. So why can't you put it down?

(I've taken the liberty of removing the emoji from the title.)

I'll quote what are probably the most damning, infuriating parts of the article here:

---

App designers know that nagging works. In Persuasive Technology, one of the most quietly influential books to come out of Silicon Valley in the past two decades, the Stanford psychologist B.J. Fogg predicted that computers could and would take massive advantage of our susceptibility to prodding. "People get tired of saying no; everyone has a moment of weakness when it's easier to comply than to resist," he wrote. Published in 2002, Prof. Fogg's book now seems eerily prescient.

... Matt Mayberry, who works at a California startup called Dopamine Labs, says it's common knowledge in the industry that Instagram exploits this craving by strategically withholding "likes" from certain users. If the photo-sharing app decides you need to use the service more often, it'll show only a fraction of the likes you've received on a given post at first, hoping you'll be disappointed with your haul and check back again in a minute or two. "They're tying in to your greatest insecurities," Mr. Mayberry said.

---

Emphasis mine.

One of the somewhat more infuriating parts of all of this is how we (collectively) are always being shamed about how we're always looking at our phones, yet at the same time the entities making these apps and tools are always, always trying to make them as obnoxious and attention-grabby as possible, exploiting our minds.



I've been trying to keep my phone down when we're all together, but it's difficult. You get stuck on this feed of constant input — see also the endless scrolling updates of Twitter and friends — and it's so, so hard to get away from it.

But beyond that, I'm just not sure what to do other than stop using those things entirely, and even then they try to get more and more annoying...