Someone asked if I had a collection of all the avatars I've had, because they look good. Well, no, I didn't, until now, when I made a thread with all of them, which I was planning on doing but kind of forgot for a while.


I have a decent amount of commissioned art. I am going to post it here, because I think a lot of it is nice, and so that everyone else can see it too. These will be in chronological order for the most part. (Or at least this post will, the rest is kind of a crapshoot.)

The images are big and will probably break some tables. Too bad.


---


These are all monthly Patreon awards from @AruyaDraws on Twitter. She is cool, and good, and I'm glad to support her for going on a year and a half. It's fun to see the progression over time from "male warrior but female" to what it is now. I've certainly changed over the last years...




month 1. still a xerox of a male warrior, just as a girl instead.



month 2. the same, but now the view from behind.



month 3. sleepy, and with something different for clothing. i'd later come back to this sort of idea and eventually ditch the silly chest bandana.
this is actually my "lewd" account avatar, though it's suggestively cropped there.



month 4. I paid extra for this one because it's fancy and has a background and full body.
it keeps with my tradition of stealing good ideas, except now i'm really small.
this is a throwback to ... something, but that's better left elsewhere; just enjoy your tiny demon friend, ok?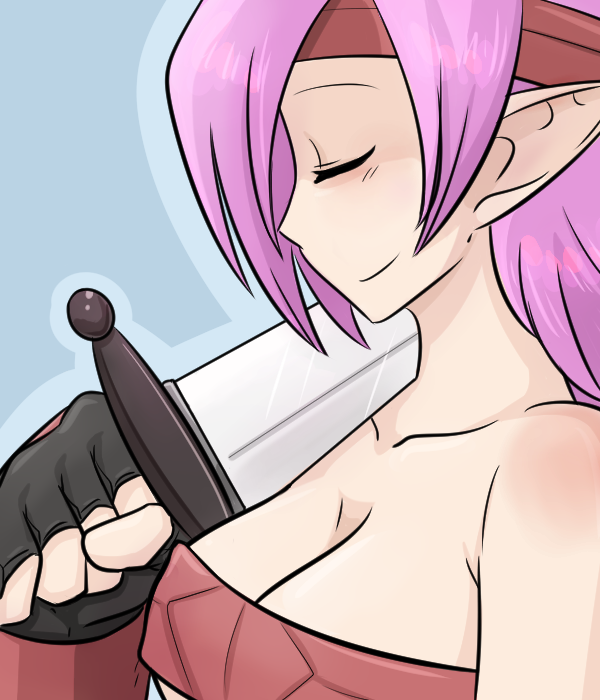 month 5? I think the previous one might've occupied more than one month or something. anyway, without any input from me the artist decided to just do a series with different disgaea weapons as filler. this one is a sword.



6. it's hard to tell, but this one is a spear. (i keep seeing it as a giant dagger, though.)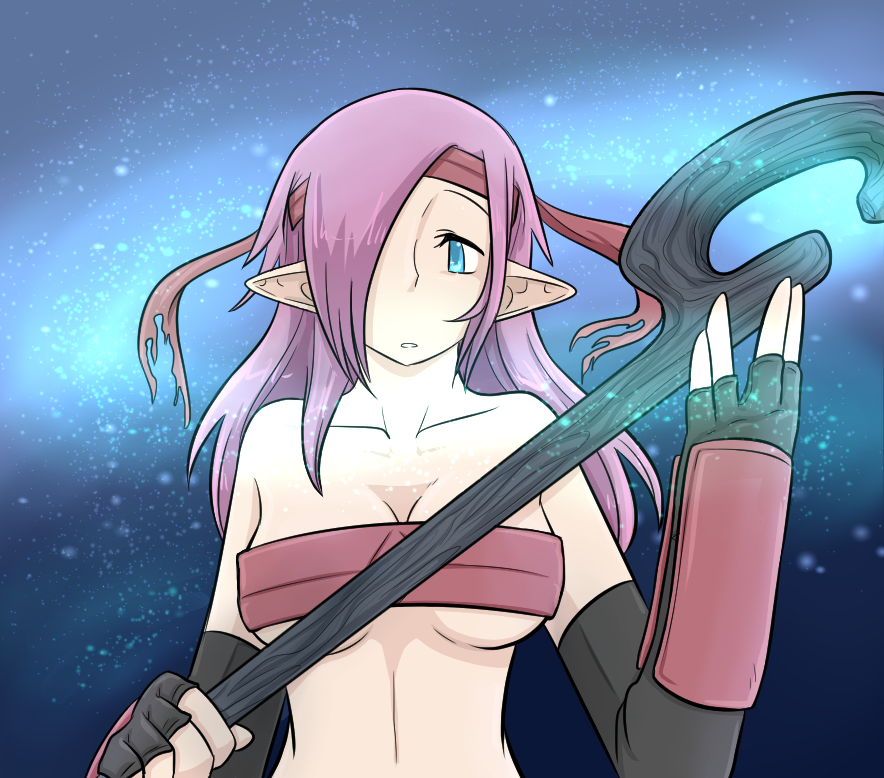 7. here's a staff. it's also a direct front view; it looks a little weird, but not bad per se. just different.



8. as in "frustr8". i guess. bad times.



9. please stay affixed to the xerox machine. sometimes when i'm particularly stressed out, depressed, or exhausted, my voice goes totally monotone and i talk kind of weird. this is a bit of a representation of that, in a way. i think the pose is a little too "looking down on someone" though, but i wasn't very descriptive.

this is where 10 would be, except it's a picture of raspberry.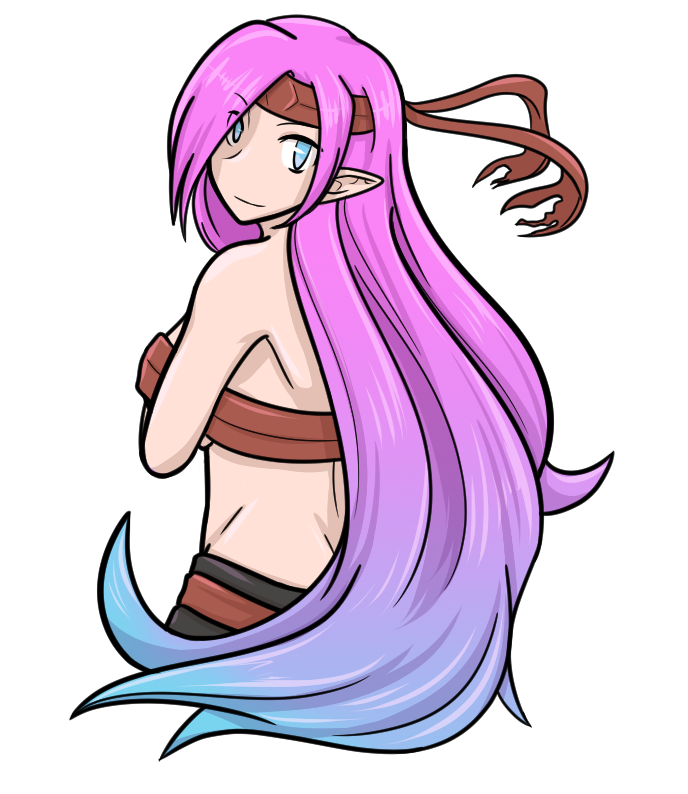 11. i decided to experiment with long and gradient hair, featuring pink to cyan. it came out pretty nice, but it got a lot better.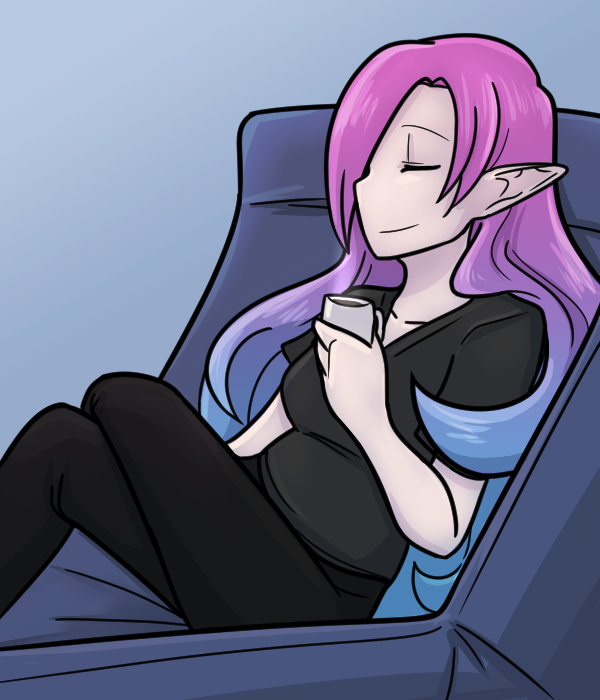 12. this is where i started deciding to ditch the old clothes and go for more casual stuff. i wanted something relaxing, and this was what she had; apparently we both had really comfy chairs earlier in life and that's how we spent some downtime, so that's what came out



13. oh goodness. this is the one i use as an avatar pretty much everywhere now, because it's so good. look at that image. it's adorable



14. back to the xerox machine please. the mood for this one was "pensive". it's currently the avatar for my private not-lewd account. the colors are nice.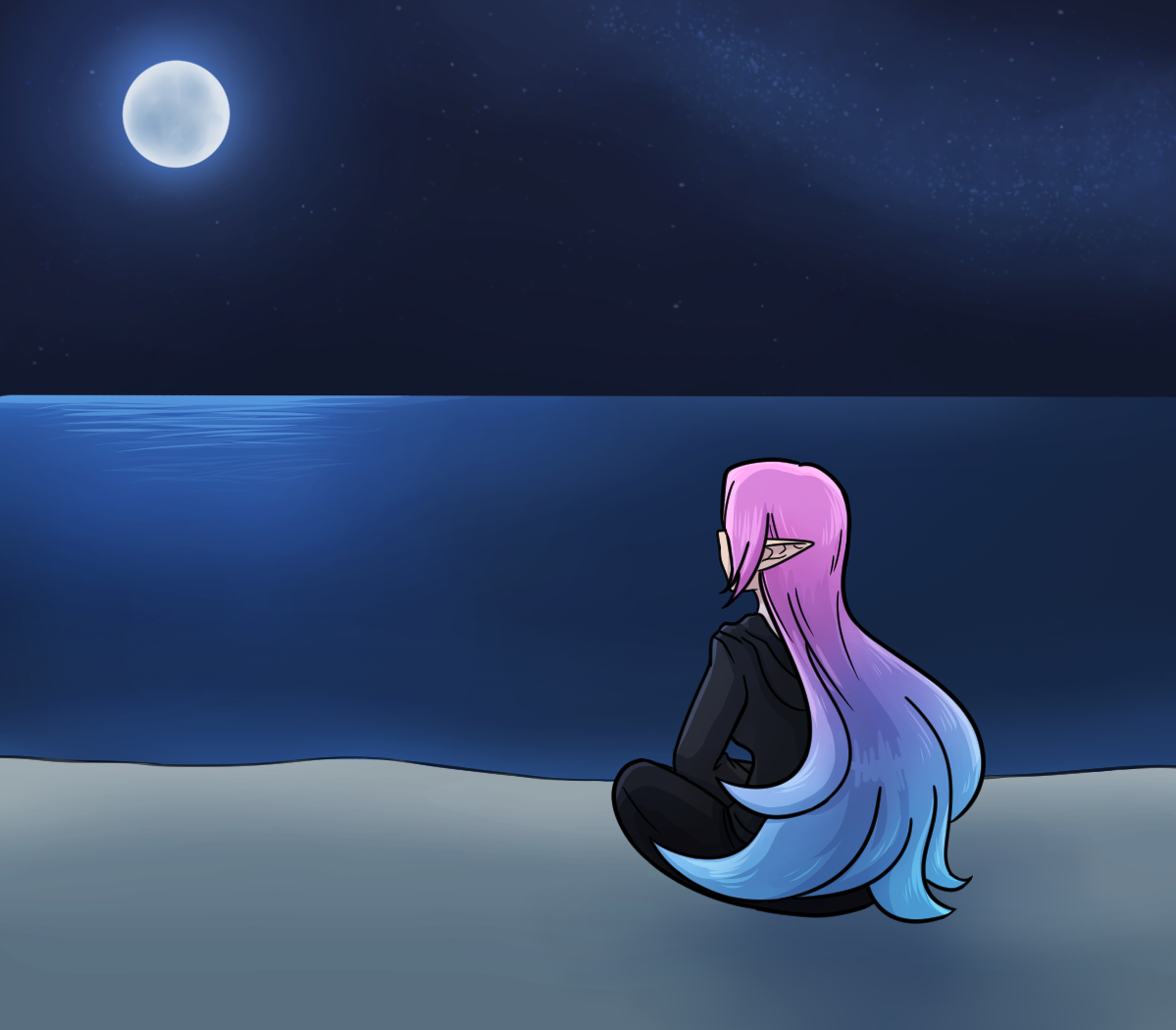 15. My headspace is a house on a beach; so, here's... a beach. It's a very gentle picture and I like the atmosphere. There's also an alternate version with more beach-friendly clothing, because who wears actual clothes to a beach, jeez.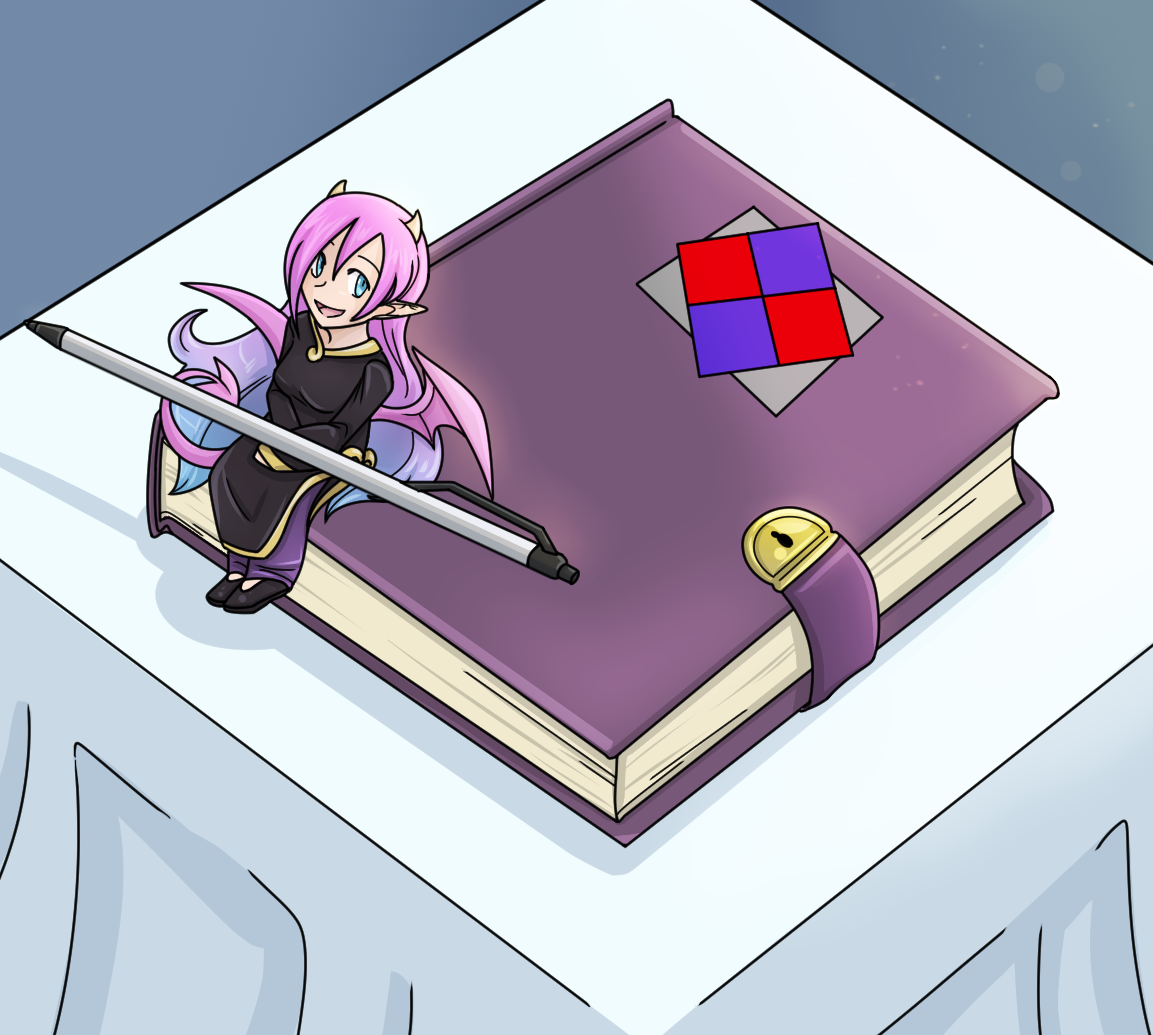 16. The months at this point mostly stop mattering, since the artist has been busy and I have been indecisive. In any case, this is the 16th one; it's a work in progress and I'll replace it with the final one later. Eventually I will probably put this as a header for my journal. here's the full version.