lifning

Level: 5


Posts: 1/7
EXP: 297
For next: 232

Since: 02-28-18


Since last post: 244 days
Last activity: 3 days


hello!
found my way over here by way of masto, and it seems like the kind of forum i should've been in this whole time.
i used to dabble in the sonic hacking world when i was an un-hip teen.
lately i've been working on a procedural rom hacking framework of sorts.
pleasure to make your acquaintances!
Marlyn
Random nobody
Level: 4


Posts: 1/4
EXP: 139
For next: 140

Since: 01-11-18


Since last post: 245 days
Last activity: 16 days


i've been too self-conscious about my lack of a good user theme to post until now

whatever I should just post here already anyways

hi I'm marlyn i've been hanging out in the chat room
I like to find out how things work, I program in my spare time
not sure what else to share about myself in my introduction but hello
sofi

🌠
Level: 106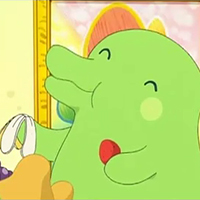 Posts: 3762/3818
EXP: 12539802
For next: 132141

Since: 02-18-11

Pronouns: she/her
From: たまごっち星

Since last post: 54 days
Last activity: 22 days


greetings new friends!

remember to check out the IRC

there is also a secret quite lively channel where great things happen: #LittlePortland
viviridian
Newcomer
Level: 5


Posts: 1/8
EXP: 356
For next: 173

Since: 03-10-18

Pronouns: she/her
From: Seattle area, WA, USA

Since last post: 238 days
Last activity: 27 days


hi! I found this place through mastodon & I really missed forums so here I am.

lifning and I worked on the Star Hill mastodon bot as well as a whole bunch of stuff. The last time I was really active on a forum was like a decade ago in the mario and sonic fangaming communities (MFGG and SFGHQ).

I'm working on standing up a new website to braindump all the stuff I'm up to, and it's nowhere near ready. i have one post and you can read it if you'd like: Viv buys a PowerBook G4 in 2018 and it goes okay
ErinRedFen
Random nobody
Level: 3


Posts: 1/3
EXP: 89
For next: 39

Since: 01-21-18

Pronouns: she/her or they/them

Since last post: 120 days
Last activity: 118 days


Henlo, I'm a weird furry girl! I came here via mastodon (erin@vulpine.club) but have known Xkeeper for a while so I figure if she runs this place it must be pretty good!

I'm usually a fox and I like electronics and building things, I also like balloons and inflatable things and do a bit of the art.

So ya. Squeak.
SinaCutie

Level: 2


Posts: 1/1
EXP: 15
For next: 31

Since: 03-10-18

Pronouns: they/she
From: Finland

Since last post: 248 days
Last activity: 187 days


Heyo! I am Sina, nice to meet you!

Like many others, I've found my way here via mastodon.

I am often programming on random personal projects (irc bots, games I'll probably never release, and the like). Though I don't do it myself, I am very interested in ROM hacking. I tend to play a lot of games, and sometimes stream my gaming/programming. I also love tabletop RPG, so much that I've been making my own ruleset to go with the worlds I build.

Worldbuilding, reading lots of fiction, and writing stories/game lore are some of my most favourite things to do.
Kasran
Random nobody
Level: 2


Posts: 1/1
EXP: 15
For next: 31

Since: 03-12-18

Pronouns: she, they
From: spaaaaace

Since last post: 245 days
Last activity: 186 days


Posted on 03-12-18 11:49:36 PM (last edited by Kasran at 03-12-18 11:50:10 PM)
Link | Quote
hello! i'm sort of a friend/acquaintance of xk and some others from here, and evidently a lot of the chatter on this forum is up my alley, so i thought i'd make an account

i'm Kasran, or Kas, or maybe Kassie/Kassy if i think you're nice. i'm a big fuzzy typh girl who does code and music and all sorts of other things! i'm doing comp sci in school, currently going for a masters, after which i have no idea what i'm gonna do with myself

i'm tinkering with a couple weird projects lately and if they come to fruition i might post about em on here. other than that, good to meet everyone and i hope i actually remember to check back here regularly

if you wanna hit me up elsewhere:
i'm online almost all the time on discord → Kasran#9620
and masto → https://awoo.space/@typhlosion
and twitter less actively → https://twitter.com/bakphooon

eat your fruits and veggies if they are available to you
Raspberry
All dreams are but another reality.
Never forget...
Level: 81


Posts: 1802/1806
EXP: 4942593
For next: 50256

Since: 07-07-07

Pronouns: she/her

Since last post: 9 days
Last activity: 17 hours


Hiii Kas


We have a discord server if you'd like to join, too! It's at https://dc.railgun.works/yahxx3wru2 (or it's also linked in the Discord thread in General Chat).
— Kaito Sinclaire —
Hacking reality since 20̶?͝>̨ )̧̢~͠|̡͠T̴̡<͏̀́#͟͠)̸̡̛̕͟_̢҉M̨̛͢͠͠@̴̷(̧̕01 ERROR.







Joined 09.06.2011

Last posted 65 days ago
Last active 1 day ago

I can confirm that the typhlosion above on the previous page is definitely Cute and Good™.
Rusted Logic