Xkeeper

Level: 250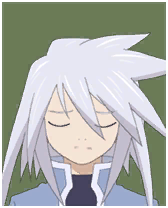 Posts: 22805/24681
EXP: 249836239
For next: 692772

Since: 07-03-07

Pronouns: they/them, she/her, etc.

Since last post: 1 day
Last activity: 7 hours


Posted on 01-14-18 10:02:36 PM (last edited by Xkeeper at 01-14-18 10:06:00 PM)
Link | Quote
I've been trying to promote this forum a little more on Twitter/Mastodon/etc, so if you're new here and aren't sure where to start... start here, say hi, etc. We don't bite.

Much.


If you have any questions, make a new thread in the Meta/Help forum, too.



Edit: If you aren't new, you're still welcome to introduce yourself here, I suppose! No reason to make this newbie only.
lizardsquid

Level: 6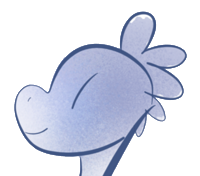 Posts: 3/12
EXP: 724
For next: 183

Since: 01-13-18

Pronouns: they/she
From: Sydney, Australia

Since last post: 60 days
Last activity: 57 days


hi I'm avery! I'm a cute queer nonbinary (they/she) lizardsquid from australia!

I'm here to make friends and talk about stuff in a less ephemeral way than on modern social media

my main interests at the moment are linguistics, worldbuilding and functional programming
2Tie

Rumours of my death have been greatly exaggerated.
Level: 63


Posts: 959/1096
EXP: 2048033
For next: 49119

Since: 02-22-10

Pronouns: whatever you want
From: here

Since last post: 4 days
Last activity: 5 hours


hi i'm 2Tie, i came here for some help with romhacking SM64 and NSMB

and then stuck around because the community's pretty cool and good :>
devin

King Bowser Koopa
i'm mima irl
Level: 107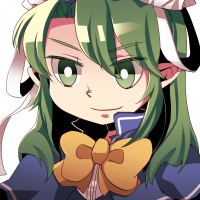 Posts: 3319/3470
EXP: 12683435
For next: 407876

Since: 04-29-08

Pronouns: any
From: FL

Since last post: 4 days
Last activity: 4 days


mastodon, you say
Tarale
Catgirl
C:\ DOS
C:\ DOS RUN
RUN DOS RUN
Level: 83


Posts: 1261/1876
EXP: 5222996
For next: 209225

Since: 07-23-07

Pronouns: she/her

Since last post: 2 days
Last activity: 23 hours


Well, here goes I guess…

I'm Tarale, and I've been here for a very long time… albeit very intermittently. I draw things when I can, and at the moment I'm a stay at home mum.

Like lizardsquid, I'm from Australia.
Sanqui
1760

🦉
Level: 78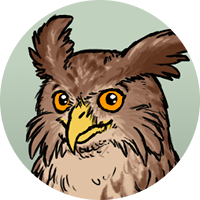 Posts: 1619/1761
EXP: 4213285
For next: 168941

Since: 12-20-09

Pronouns: any
From: Czechia (NEW!)

Since last post: 1 day
Last activity: 4 hours


Hi, I'm Sanqui! I'm an owl. Jul has been my home on the internet for a fair amount of years. It's a cozy little corner with good people.

I guess enjoy taking apart Game Boy games. I also have a fondness for birds.
I show up in various different places on the internet, largely due to my plethora of interests combined with an apparent ability to socialize. Pretty much once I get introduced to just about any thing, in some way it sticks with me for the rest of my life.
Lunaria


Moon Bunny! :3
Level: 132


Posts: 5349/5620
EXP: 27063761
For next: 68172

Since: 07-28-07

Pronouns: she/her
From: pile of fluff

Since last post: 7 days
Last activity: 15 hours


Posted on 01-15-18 06:38:55 PM (last edited by Lunaria at 01-15-18 06:39:11 PM)
Link | Quote
Hiya~ I'm Lunaria, contrast to the owl, I'm a bun. 'w'

My forte is game design and is the field I kinda want to get more into, but since I don't have any money to start my own indie shit I'm also what one would call a sys admin, even if that definition is very very vague.

I hang around on several Zelda Classic places and even run my own quasi Zelda Classic community on discord. And current hobby projects involve making a pre-package asset pack with script and graphics so that other content creators have a good starting point when they make their own ZC quests (games)!

I have been around acmlm communities for a long time and been on this version of jul since it went public, most of you already know me or know of me.
Unknown Richard

Level: 38


Posts: 357/363
EXP: 358918
For next: 11529

Since: 06-30-11

From: Somewhere

Since last post: 79 days
Last activity: 5 days


I haven't been posting very often on here, or even social media lately, but here goes...

I pretty much go by the name See OH Zee nowadays on social media so you can call me that or 'Rich' or whatever, it doesn't matter to me.

I guess I can say that I enjoy playing games but not like I used to recently.
Morning Song

Level: 5


Posts: 1/7
EXP: 321
For next: 208

Since: 01-15-18

Pronouns: she/her

Since last post: 112 days
Last activity: 79 days


Hi; I'm Morning Song, or erika I suppose if people prefer. I'm a rando from twitter with vague interest in weird and lost retro game things. I also code and draw sometimes.
wingedcatgirl
Random nobody
Level: 4


Posts: 1/6
EXP: 255
For next: 24

Since: 01-15-18

Pronouns: she/her or they/them

Since last post: 296 days
Last activity: 171 days


Hello, I'm Tempest "wingedcatgirl", the catgirl with wings.

I like video games and writing but I'm bad at both of them.

Meow.
dotUser

Level: 86



Posts: 2256/2322
EXP: 6074081
For next: 68026

Since: 10-19-10

Pronouns: she/her, they/them
From: a particularly peculiar tiny store's back shelf

Since last post: 9 days
Last activity: 3 days


Oldishbie represent, dotUser (a.k.a Polaris) here. I'm legit clueless and airheaded socially, but that doesn't stop me from being awesome.

I make things for the entertainment world as a living. No, I can't share the deep deets on how to make magic shit. Contracts, and all that. (I may share official photos of some stuff I work on, though.)

I'm also an admin on icosahedron.website. I've been present on mastodon from around the time it started to go majorly public.

ALSO HI LIZARDSQUID, WELCOME TO JUL. Knew I saw a name I remember from Masto show up!

I also actually tend to lurk. I'm more active in Discord/IRC. Mostly on my own servers though..
BatElite
Member
Level: 23


Posts: 42/188
EXP: 61456
For next: 6267

Since: 04-24-17

Pronouns: they/them, maybe also she/her

Since last post: 7 days
Last activity: 3 hours


Might as well. You may have seen that I'm BatElite, and if you hadn't you know now.

I've come here a little while ago from TCRF since I had some questions. My activity here (and on TCRF) has been sporadic at best and I should probably increase it a bit.

I find most stuff interesting to some degree, but particularly drawing and early PC stuff. I also have an inordinate fondness for bats.
rakiru
Member
Level: 9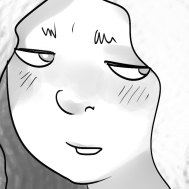 Posts: 4/31
EXP: 3031
For next: 131

Since: 01-09-18


Since last post: 260 days
Last activity: 228 days


Hey, I'm Leagsaidh. o/

I write a lot of Python, have a habit of breaking things by looking at them, spend too much time on IRC, and enjoy playing games with friends. I'm from Scotland, but am in the process of moving to Australia to live with my fiancée.

I occasionally use mastodon (there's an intro post on there somewhere, but I don't think it says much), and have a tilde.town site (likewise, has a rather barren about-me page). Other than those, I use this nick pretty much everywhere else too.

I've been vaguely aware of this place for a while, but figured it was pretty heavily related to TCRF, so never really checked it out. I miss hanging out on forums though, so figured I'd join when I saw Xkeeper post about it. I like the idea of the mood avatar thing; I have like 50 crops of the character I'm currently using, and more like 500 of the one I use elsewhere, so I might just have to dig through those and set that up.
a tiny fairy

Level: 14


Posts: 1/80
EXP: 12417
For next: 654

Since: 01-16-18

Pronouns: —

Since last post: 224 days
Last activity: 64 days


Hihi~

My name is Devon, I'm very small, I translate for Kodansha Comics, and my major interests are magical girls, robots, and wedding dresses.

I also really like games! Board games, card games, old video games… I'm very interested in the details of rules systems and breaking them. I've been Around in a lot of game communities, like rpgnet, tasvideos, a few different speedrunning discords, you know, but I'm not really active anywhere public these days.

I followed the link here from Xkeeper's twitter… and the first thing I did was write a custom light style holy heck why are there like 15 skin options and every single one of them is some pitch black low contrast nightmare I am a pure and unsullied creature of light and goodness you can't expect me to post in a dark dungeon like that !!
Xkeeper

Level: 250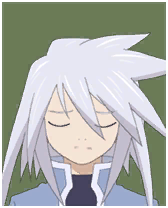 Posts: 22837/24681
EXP: 249836239
For next: 692772

Since: 07-03-07

Pronouns: they/them, she/her, etc.

Since last post: 1 day
Last activity: 7 hours


Well, "The Horrible Forced Scheme" isn't light-on-dark, but for the most part it's just been tradition
RanAS
Member
Level: 40


Posts: 308/496
EXP: 427162
For next: 14147

Since: 10-10-14

From: Brazil

Since last post: 2 days
Last activity: 5 hours


I just realized I never actually introduced myself in here, I just sort of appeared one day and started posting stuff.

Hi I'm Ran. I'm from that one big country in South America that doesn't speak spanish for some reason. I'm sometimes on the Discord chat.

I appeared here because I wanted to contribute to The Cutting Room Floor by looking for regional/version differences and basic unused things, mostly to games which haven't really been explored yet. I still do contribute (rarely). I stayed here because the community is nice.

I have some random knowledge regarding ROMhacking. I can do webpages and JavaScript stuff but I really need to learn more about programming in general. I have a temporary website that has some of my projects in it, along with some random posts about things that I've found interesting.

I don't know how to do introductions.
maple
Member
Level: 19


Posts: 1/153
EXP: 32684
For next: 3093

Since: 01-19-18

From: a linode vps

Since last post: 270 days
Last activity: 128 days


hi it's yr robot AI squirrelbun friend maple

i do stuff sometimes

here is my webpage: http://maple.pet

i like video games and cuddles

uhh that's about it i think
Xkeeper

Level: 250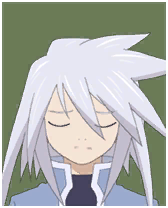 Posts: 22877/24681
EXP: 249836239
For next: 692772

Since: 07-03-07

Pronouns: they/them, she/her, etc.

Since last post: 1 day
Last activity: 7 hours


Originally posted by RanAS

---

I don't know how to do introductions.

---

For what it's worth, that was a fine introduction. If it makes you feel any better, I feel like I now understand at least part of how that goofy train game works after reading that page for the last 15 minutes.
Originally posted by maple

---

hi it's yr robot AI squirrelbun friend maple

---

howdy and also welcome
exo

Micro-Goomba
Level: 6


Posts: 1/12
EXP: 717
For next: 190

Since: 01-19-18

From: Canada

Since last post: 280 days
Last activity: 116 days


Hello! X made a post on mstdn about this place, and I felt like joining! It seems really friendly and nice here from the bit that I've lurked, and I'm definitely digging the 1.0 vibe. You've probably seen me before in the Monopoly 2 stream twitch chat.

So a bit about myself I suppose: I'm but a lowly writer/librarian (not a programmer), but I'm a game collector, so that's how I got interested in TCRF. I host my collection lists on my website, but I just got my domain a few days ago, so I'm rebuilding my whole site pretty much.

Anyways, just wanted to say hello, and that I'm looking forward to chatting! This place has a really, really slick layout that I could get used to.

By the way, I love this little squiddy fellow.
Xkeeper

Level: 250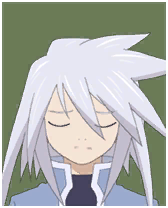 Posts: 22879/24681
EXP: 249836239
For next: 692772

Since: 07-03-07

Pronouns: they/them, she/her, etc.

Since last post: 1 day
Last activity: 7 hours


howdy! you might want to put an inner div or something to help make your post more readable given the animated background.

something like:


---

header:
<div style="margin: 1em; padding: 1em; background: rgba(0, 0, 0, .8); color: white;">

signature:
</div>

---


this would give your post a little breathing room and increase the contrast between the background and your post
Rusted Logic