Xkeeper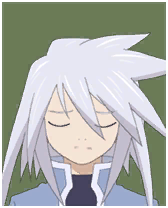 Do you like colored lights? Like, Christmas light crap. I remember for a while having them strung up along the ceiling of my bedroom, because collectively they put off a decent amount of light without being obnoxious, but in recent years I haven't really done that. More recently I've been using Hue bulbs, but mostly leaving the one in the bedroom set to a gentle white or purple
Rick
M'Lord, there's a knife in your head!
Level: 141


Posts: 7297/7339
EXP: 34003157
For next: 116857

Since: 02-15-10
From: Maine

Since last post: 15 hours
Last activity: 5 hours


I looooove the multicolored Christmas lights. Always have. I don't know why I don't actually have some put up in my room (actually yes I do but

), but I always found them relaxing and really easy on the eyes when I'm trying to get some shut-eye.

Maybe once I actually clean my room, I'll put some up somewhere...though I might have to double-check to see if my apartment allows it.
Xkeeper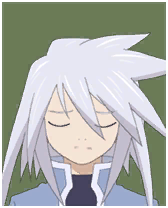 I had them under the bed for a little while, which produced some nice low lighting, but made the sleeping space look a little like one of those tricked-out cars you see people driving every now and then.
Maybe I should do it again.
Tarale
Catgirl
C:\ DOS
C:\ DOS RUN
RUN DOS RUN
Level: 76


Posts: 1254/1579
EXP: 3900079
For next: 105981

Since: 07-23-07


Since last post: 15 hours
Last activity: 5 min.


I have some really awesome coloured lights, called the MooresCloud Holiday. They are programmable and can do any colour and all kinds of stuff.

I mostly send a bunch of hex codes to them to see what looks pretty.
lizardsquid

Level: 4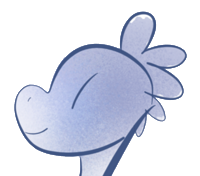 Posts: 4/11
EXP: 218
For next: 61

Since: 01-13-18
From: Sydney, Australia

Since last post: 29 days
Last activity: 24 days


I use to have a strip of LEDs behind my desk which would slowly shift through colours, so throughout the day I'd get a different back light behind my computer
Xkeeper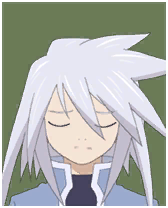 I hear that having some LEDs behind your screen is good if you're using your computer in a dark room, as it provides some softer light to contrast the bright screen in front of you.

Those programmable lights look really neat, but did you have to build it yourself...?
Tarale
Catgirl
C:\ DOS
C:\ DOS RUN
RUN DOS RUN
Level: 76


Posts: 1257/1579
EXP: 3900079
For next: 105981

Since: 07-23-07


Since last post: 15 hours
Last activity: 5 min.


Originally posted by Xkeeper

---

Those programmable lights look really neat, but did you have to build it yourself...?

---

No, I didn't. They were the pet business project of a friend of ours, and unfortunately it kind of… didn't go anywhere. We bought three of them and they are fun to tinker around with.

But again, being that I'm not a programmer, I just send them .json files full of hex codes to see what looks pretty.
dotUser

Level: 85



Posts: 2255/2298
EXP: 5701601
For next: 196939

Since: 10-19-10


Since last post: 1 day
Last activity: 11 hours


I wanted to do a backwall lighting system that was all RGBW LEDs Have them projecting down from under a covering ledge. So the wall gets the colours shining down it. It feels like too much work though.

For a few years I also had christmas lights up around my room. Unfortunately they got hot so running them wasn't something that could be done for extended times..
a tiny fairy

Level: 9


Posts: 11/60
EXP: 2670
For next: 492

Since: 01-16-18


Since last post: 19 hours
Last activity: 13 hours


I have a few strings of purple "halloween lights" that I really need to get someone to help me set up in the bedroom… I also have some silly little ghost lamps that could be hung somewhere, too.

My entire apartment is full of Halloween decorations. I blame living with a goth.
xdaniel
710

Level: 53


Posts: 679/715
EXP: 1108768
For next: 48351

Since: 12-04-08
From: Germany

Since last post: 1 hour
Last activity: 13 min.


I don't really like colored Christmas lights and the like, but I like indicator lights on electronics a lot, for some reason - LEDs, 7-segment displays, etc. I guess I somehow just like the way they show the state of something, specifically in comparison to LCDs...? I can't really nail down why. In turn, I'd love to get my hands on a graphic equalizer - not so much for the equalizer part, but for the blinkenlights.

Xkeeper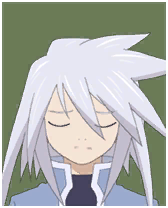 Yeah, those are always really fun to look at, especially when whatever it's measuring is very volatile (as opposed to say, a digital thermometer).

One of my mother's old stereos had a nice visualizer on the front of it. The demo mode was still fun to watch, though it was just the brand name written out on the meter bars
Nicole

Disk-kun
Level: 139


Posts: 6399/6428
EXP: 32101112
For next: 366333

Since: 07-06-07
From: Boston, MA

Since last post: 3 days
Last activity: 4 hours


I'm very curious about the Hue bulbs, but not so curious that I would buy them... no colored lights in my apartment at the current time, but maybe I will one day?
Xkeeper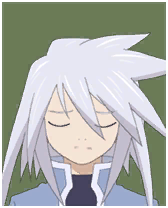 They're pretty nice! Or at least, I like them. You can sometimes get a starter kit for fairly cheap, though those just have whites... The colored ones are a bit more expensive, but obviously more fun
sofi

🌠
Level: 104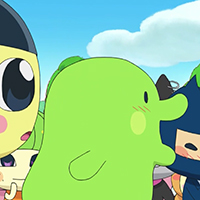 Posts: 3522/3728
EXP: 11510537
For next: 351589

Since: 02-18-11
From: Akiland

Since last post: 11 hours
Last activity: 28 min.


i use colored lights but sparingly and not like string lights that change colors. the fun thing, the way i see it, is to have specific items that give off colors and play w/ lights and shadows rather than color for its own sake.
Zero One
5130

And as we fall the spirit carries on,
That a hero'll come and save us all,
As we call the ones we left below,
We all dream of the day we rise above
Level: 121


Posts: 5120/5133
EXP: 19553733
For next: 502963

Since: 05-24-10
From: Delta Quadrant

Since last post: 7 days
Last activity: 2 hours


We had some pretty nice multi-coloured lights strung from the living room walls over Christmas. Bit of a distracting reflection on the TV, but not so much that it'd be all you could see, especially if you were concentrating on what you were watching/playing. Unfortunately, they got taken down


As for other lights, for a few years now, I've had a Lightpack attached to the back of my primary monitor, emitting light that matches what I'm watching/playing. Right now, on Jul with the Red Night layout, it's projecting a nice red light. It can also capture full-screen applications like games, provided you have the right software. It's really nice, especially if you're watching/playing something really colourful at night. It also has the added benefit of easing some of the strain on your eyes, which is always good.
Rambly

Sledge Brother
🌠 beep 💫
Level: 82


Posts: 1720/1885
EXP: 5087176
For next: 122051

Since: 07-22-07
From: colorado

Since last post: 18 hours
Last activity: 1 hour


I like the soft glow of pretty colored lights around Christmastime! It's one of my favorite parts of the dang ol' season!

I like indicator lights, too. In general I just like pretty colored lights. I've never done any research into getting LED lights or hue bulbs or anything like that, though, or anything of the sort, but it's something I've always been vaguely interested in...
Xkeeper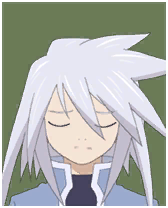 There really is no time like the present, even if all you do to start is just put up the Christmas lights somewhere pleasant.
BlackRose
Transforming cats into robots since 1989!
Level: 87


Posts: 2366/2374
EXP: 6388111
For next: 4663

Since: 10-13-09
From: The World

Since last post: 1 hour
Last activity: 1 hour


Posted on 01-22-18 07:25:19 PM (last edited by BlackRose at 01-22-18 07:26:45 PM)
Link | Quote
I prefer warm incandescent or LED lights. A combination of cool and warm LEDs are fine too.
Kak

gg photobucket
Level: 70


Posts: 1657/1748
EXP: 2950028
For next: 65783

Since: 09-03-13
From: ???

Since last post: 2 days
Last activity: 22 hours


Posted on 01-22-18 07:34:15 PM (last edited by Kak at 01-23-18 07:57:07 AM)
Link | Quote
I like any kind of Christmas lights (especially multicolored ones) as long as they don't stay on more than they need to.

context: a restaurant near here has them on full time, every single day of the year.
Halian

That guy who worldbuilds
Level: 42


Posts: 306/447
EXP: 500096
For next: 21266

Since: 06-20-10
From: Central Florida

Since last post: 2 days
Last activity: 13 hours


Posted on 01-22-18 07:36:03 PM (last edited by Halian at 01-22-18 08:51:45 PM)
Link | Quote
I greatly prefer CFLs, since they provide a bright, white light. However, the problem I have is that in both my bedroom and office, the only socket that'll accept them is in the ceiling fan, so if I want to do something like play MTG by webcam, everything is shrouded in shadows and glare.

Also, I would prefer to uninvent blue LEDs, so we don't have to be by them at night assailed? even though that might also uninvent jumbotrons?????
Rusted Logic