Are you always logged in to websites?
i forget which of the fields displays the title of the poll and which displays above the options - also i am a description and nobody reads me
Yes, to pratically all websites
66.7%, 18 votes
More or less, it depends
25.9%, 7 votes
Only to a few websites
7.4%, 2 votes
Never
0.0%, 0 votes
other???????
0.0%, 0 votes
Multi-voting is disabled. 27 users have voted.
RanAS
Member
Level: 40


Posts: 300/503
EXP: 437377
For next: 3932

Since: 10-10-14

From: Brazil

Since last post: 22 hours
Last activity: 22 hours


Something I'm legitimately wondering about. How common is it for people to keep being logged in to websites, as in, you log in once and leave the browser logged in, instead of logging in and out every time you use a website?

I'm constantly logging in and out of most websites. There's like, two or three exceptions, but that's it. I mostly do it out of habit, I'm not actually sure if it improves security or not. It's slightly more convoluted sometimes, but I guess I just like being disconnected from the constant stream of notifications and to-dos.

What about you?
Xkeeper

Level: 250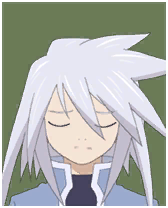 Posts: 22800/24696
EXP: 250299786
For next: 229225

Since: 07-03-07

Pronouns: they/them, she/her, etc.

Since last post: 2 days
Last activity: 18 hours


The only time I log out of a website is when it forces me to (banks, etc) and even then I always use "remember me" and enable autocomplete. I tried to get out of that habit with a password manager, but it's just a huge pain in the ass, and if I can save a few seconds here and there not having to repeat things on the computers I always use, so be it.
lizardsquid

Level: 6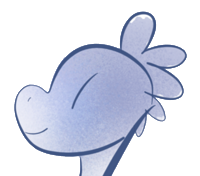 Posts: 2/12
EXP: 733
For next: 174

Since: 01-13-18

Pronouns: they/she
From: Sydney, Australia

Since last post: 68 days
Last activity: 65 days


I mostly stay logged in - which causes problems when I forget my passwords, because I have a unique password for every site, that I generate with an algorithm in my head

I never forget the algorithm, but I can forget the inputs I used to generate the password
Xkeeper

Level: 250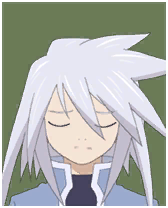 Posts: 22808/24696
EXP: 250299786
For next: 229225

Since: 07-03-07

Pronouns: they/them, she/her, etc.

Since last post: 2 days
Last activity: 18 hours


Posted on 01-14-18 10:09:45 PM (last edited by Xkeeper at 01-14-18 10:09:55 PM)
Link | Quote
That one is mostly an issue with sites where you don't have a way to reset your password easily, like banks. Or this one.
Otherwise, it's just annoying...
Tarale
Catgirl
C:\ DOS
C:\ DOS RUN
RUN DOS RUN
Level: 83


Posts: 1256/1876
EXP: 5227944
For next: 204277

Since: 07-23-07

Pronouns: she/her

Since last post: 10 days
Last activity: 16 hours


Posted on 01-14-18 10:28:56 PM (last edited by Tarale at 01-14-18 10:29:34 PM)
Link | Quote
I used to be logged in all the time, but it turns out if you don't use your computer very often then stuff gets a bit freaked out when it sees you two months later so it logs you out.

And of course because I'm not using my computer often, I'm using a mobile device instead, which has apps instead of the WWW for things.
Rick
M'Lord, there's a knife in your head!
Level: 144


Posts: 7299/7422
EXP: 36176236
For next: 534070

Since: 02-15-10

From: Maine

Since last post: 1 day
Last activity: 1 day


I stay logged in unless it's something like PayPal, my credit card, or anything sensitive like that. I'm fairly good at remembering my passwords too, so there's actually little in the way of things for me to worry about too, which is actually pretty nice.
Sanqui
1760

🦉
Level: 78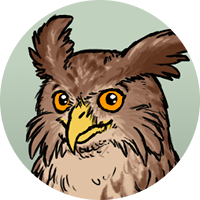 Posts: 1622/1761
EXP: 4218358
For next: 163868

Since: 12-20-09

Pronouns: any
From: Czechia (NEW!)

Since last post: 9 days
Last activity: 3 min.


Posted on 01-17-18 04:54:23 AM (last edited by Sanqui at 01-17-18 04:55:26 AM)
Link | Quote
Generally stay logged in except where not possible, I guess. Why add friction. If my computer or phone is confiscated I'm already in larger trouble*. I do use a password manager, though.

* Or not? My laptop's hard drive is encrypted, and I guess my phone has that supposedly unbreakable Android keycode thingy...
Rambly

Level: 87


Posts: 1721/2096
EXP: 6174154
For next: 218620

Since: 07-22-07

Pronouns: she/her

Since last post: 23 hours
Last activity: 10 hours


I try to stay logged into places as much as possible, on both my desktop and laptop. There's no real reason for me not to, especially since both of my computers + my phone are all locked with various types of passwords, and even if they weren't I generally trust my roommates/girlfriend... anyway, staying logged in everywhere coupled with the fact that I've switched over to using a password manager recently means I actually don't remember passwords to most things anymore unless they're really important...
Halian

six legged drgn whomst build worlds
Level: 44


Posts: 332/475
EXP: 574174
For next: 37111

Since: 06-20-10

Pronouns: he/him
From: Central Florida

Since last post: 20 hours
Last activity: 19 hours


Originally posted by dril

---

who the fuck is scraeming "LOG OFF" at my house. show yourself, coward. i will never log off

---


basically me
BatElite
Member
Level: 23


Posts: 57/196
EXP: 65869
For next: 1854

Since: 04-24-17

Pronouns: they/them, maybe also she/her

Since last post: 10 hours
Last activity: 2 hours


Aside from financial things, I barely ever log off at home. Usually I'll have forgotten my password on the occasions something logs me out automatically after months.
Orlandu

Holy SwordsMan
Level: 131


Posts: 5906/5913
EXP: 25860717
For next: 563903

Since: 01-12-10

From: Las Vegas, NV

Since last post: 197 days
Last activity: 14 days


On devices only I use, I am always logged in if it's a feature of the site. So my work computer, my desktop at home, my mobile devices, etc. For anything that someone else may use, I don't leave anything logged in. Incognito mode if necessary, especially for sites with financial or sensitive information. I also use Last Pass to store my secure passwords in for sites that don't allow me to stay logged in indefinitely.
Shadic
6890

Alakadoof?
Level: 145


Posts: 6846/6890
EXP: 36797932
For next: 806150

Since: 07-22-07

Pronouns: he/him
From: Olympia, WA

Since last post: 12 days
Last activity: 9 days


The only thing that I need to authenticate to would be my bank. Everything else I keep logged in.
Gabu

Star Mario
Placeholder Ikachan until :effort: is found
Level: 164


Posts: 9731/9871
EXP: 57105186
For next: 597204

Since: 08-10-09

Pronouns: they/them, she/her
From: Santa Cruisin' USA

Since last post: 1 day
Last activity: 1 day


I absolutely refuse to stay logged into any website that has my debit card number and/or banking information. It's simply too risky for my tastes.
Rusted Logic