devin

King Bowser Koopa
i'm mima irl
Level: 107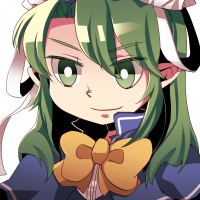 Posts: 3364/3470
EXP: 12683434
For next: 407877

Since: 04-29-08

Pronouns: any
From: FL

Since last post: 4 days
Last activity: 4 days


Originally posted by Tarale

---

Masters of Doom tells the story of John Romero and John Carmack meeting, making games together, and being jerks. It's an excellent look at the early PC games industry, and highlights a lot of the toxic masculinity within gaming that persists even today.

I still like Commander Keen though.

---

This is probably(??) the only gaming-related book I have on my shelves (well unless you count the Disgaea artbook I guess) and I can confirm that it is a very good one

Pretty recently I grabbed (or rather, was given) Stanislaw Lem's The Cyberiad which I haven't actually started reading yet because I rarely have time to read for pleasure anymore in between all of the other poisonous crap I waste my time with instead.
sofi

🌠
Level: 106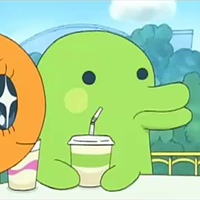 Posts: 3640/3818
EXP: 12539747
For next: 132196

Since: 02-18-11

Pronouns: she/her
From: たまごっち星

Since last post: 54 days
Last activity: 22 days


i'm trying to read Left Hand of Darkness, which i was hoping to read while Ursula Le Guin was still alive, rip.
Xkeeper

Level: 250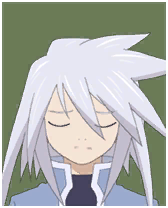 Posts: 23358/24681
EXP: 249836224
For next: 692787

Since: 07-03-07

Pronouns: they/them, she/her, etc.

Since last post: 1 day
Last activity: 7 hours


I've been slowly reading parts of Unpleasant Design. It isn't what I thought it was, but it's still alright, and it offers some interesting viewpoints that I wouldn't have thought of otherwise.

I also picked up It's Worse Than You Think, published last month, because I apparently can't get enough to read about how fucked we all are under Trump.
Swingball
Member
Level: 11



Posts: 5/45
EXP: 4932
For next: 1053

Since: 02-19-18


Since last post: 12 days
Last activity: 12 days


I read The Raft and part of Heist Society back when I was in middle school.

But there's this story I read about Dick Thompson never sharing his things. I wish I could remember what it was.
Mirzaba
Harassment campaign contributor (w/eifie)

Level: NaN


Posts: 19/-26
EXP: NaN
For next: 0

Since: 02-13-18

From: Lower Underrail

Since last post: 248 days
Last activity: 136 days


i really want to read the Dispossessed but I have to get myself into the mood and be ready for a book cause im not usually a book reader!!!!
hydra-calm
Member
Level: 21


Posts: 166/171
EXP: 49031
For next: 912

Since: 07-21-17


Since last post: 1 day
Last activity: 23 hours


Posted on 10-28-18 05:49:49 PM (last edited by hydra-calm at 10-28-18 05:56:15 PM)
Link | Quote
Realize I'm checking this pretty far after the fact, but I read Left Hand of Darkness, Lathe of Heaven, and World is the Word for Forest earlier this year. LeGuin was a pretty good writer. I think I need to re-read LHoD though -- the last part of the book felt incongruous to me in a way I'm not sure it was supposed to. I'll probably finish Dispossessed, but it grated on me in a way the others didn't on first read. I guess literary depictions of childhood tend to bother me -- they feel so... arm's length and dishonest I guess. Maybe it's accurate for most people and I'm just weird, though.
Kawaii-e

Red Koopa
Collecting Dust and Games
Level: 26


Posts: 134/136
EXP: 101698
For next: 577

Since: 08-12-07

From: Rhinefalls

Since last post: 9 hours
Last activity: 7 hours


Posted on 10-31-18 05:03:35 PM (last edited by Kawaii-e at 10-31-18 05:12:21 PM)
Link | Quote
Ooo... Books.

I must tell you, I just read trough the Mortal Engines quartett. And enjoyed it immensly.

Currently waiting to order the prequels for it.

Those were the first fiction books I read since HP, but actually the first ones I bought myself. And I bought the hard copies. After reading so much FFs on my california branded tablet device, it felt good to read something from paper again.

Can't deny the usefullness of an ereader though. But for me, an e-reader is a code scanner for a kyoto branded portable gaming device
.


EDIT: Just ordered the hard copies of Squidmaid and Catwisches.
Rusted Logic