Lunaria


Moon Bunny! :3
Level: 131


Posts: 5375/5554
EXP: 25913293
For next: 511327

Since: 07-28-07

Pronouns: she/her
From: pile of fluff

Since last post: 7 days
Last activity: 5 hours


Would it even be worthwhile for me to get mastodon? I feel I need less social media in my life, not more. :v
Halian

That guy who worldbuilds
Level: 42


Posts: 398/452
EXP: 514042
For next: 7320

Since: 06-20-10

From: Central Florida

Since last post: 2 days
Last activity: 9 hours


Originally posted by Lunaria

---

Would it even be worthwhile for me to get mastodon? I feel I need less social media in my life, not more. :v

---

If you like. I see it as a replacement for Twitter, personally.

(Also, your layout doesn't look quite right to me. o.o)
RanAS
Member
Level: 37


Posts: 336/421
EXP: 310068
For next: 28185

Since: 10-10-14

From: Brazil

Since last post: 4 days
Last activity: 1 day


Originally posted by Halian

---

Also, your layout doesn't look quite right to me. o.o

---

excuse me, but may I ask what web browser do you use? because I just tested it in Firefox, Chromium and IE11 and I didn't get it to display the blue borders

(unless somehow your internet failed to load the layout's images, that could be an issue)
Xkeeper

Level: 243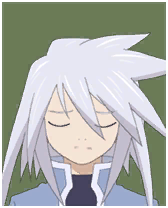 Posts: 23078/23358
EXP: 224215044
For next: 2700576

Since: 07-03-07

Pronouns: they/them, she/her, etc.

Since last post: 4 days
Last activity: 4 days


It's not very useful if you don't know some people there already and can't convince others to move, because it's just a somewhat quieter place. Even I don't really use it as much as I probably should (compared to Twitter, at least); it's just... different.

Q
Seeker of the tru7h
Level: 98


Posts: 2805/2848
EXP: 9508701
For next: 145652

Since: 08-02-07

Pronouns: she/her
From: Nowhere

Since last post: 10 days
Last activity: 6 hours


Hi, I'm late to the party, but I have a Mastodon now.

I'm @MiseryMyra@computerfairi.es.
devin

King Bowser Koopa
i'm mima irl
Level: 105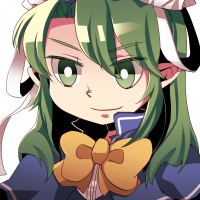 Posts: 3365/3439
EXP: 12172994
For next: 89266

Since: 04-29-08

Pronouns: any
From: FL

Since last post: 5 days
Last activity: 4 min.


Enjoy my bad posts that I decided were too bad or not bad enough for Twitter or whatever
Cryptovexillologist

Level: 3



Posts: 3/5
EXP: 101
For next: 27

Since: 01-27-18

From: Massachusetts

Since last post: 83 days
Last activity: 54 days


For a while I was like "I admire Mastodon more than I like it, it's the Soccer-in-America of social networks"but now I've found some great people there and it's my main social media presence these days, at Mastodon.social/@cryptovexillologist
BatElite
Member
Level: 18


Posts: 83/129
EXP: 27858
For next: 2039

Since: 04-24-17

Pronouns: they/them, I think?

Since last post: 16 hours
Last activity: 6 hours


I didn't have a plan for what I'd do with it when I made it, but I accidentally found a new interest and a bunch of people to make jokes at.
Decoy Blimp

Level: 9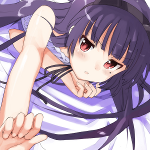 Posts: 25/27
EXP: 3112
For next: 50

Since: 12-14-16


Since last post: 19 days
Last activity: 3 days


I'm trying to make an account but the site keeps freezing for some reason...

Looks like a pretty awesome site though, I'll definitely be signing up once my computer stops being shit.
Thaminga

Level: 6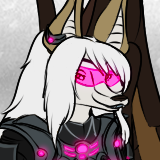 Posts: 7/19
EXP: 834
For next: 73

Since: 01-09-18

Pronouns: she/her, shi/hir
From: Weqspechitari, YIX, LT, Isarthaka

Since last post: 45 days
Last activity: 15 days


Been active on Mastodon for a good while now after a slow start in the early days, I'm @Thaminga@awoo.space over there.
Rusted Logic