Lunaria


Moon Bunny! :3
Level: 131


Posts: 5375/5578
EXP: 26369167
For next: 55453

Since: 07-28-07

Pronouns: she/her
From: pile of fluff

Since last post: 2 days
Last activity: 7 hours


Would it even be worthwhile for me to get mastodon? I feel I need less social media in my life, not more. :v
Halian

That guy who worldbuilds
Level: 43


Posts: 398/457
EXP: 530476
For next: 34570

Since: 06-20-10

From: Central Florida

Since last post: 32 days
Last activity: 5 days


Originally posted by Lunaria

---

Would it even be worthwhile for me to get mastodon? I feel I need less social media in my life, not more. :v

---

If you like. I see it as a replacement for Twitter, personally.

(Also, your layout doesn't look quite right to me. o.o)
RanAS
Member
Level: 38


Posts: 336/444
EXP: 346968
For next: 23479

Since: 10-10-14

From: Brazil

Since last post: 5 days
Last activity: 4 days


Originally posted by Halian

---

Also, your layout doesn't look quite right to me. o.o

---

excuse me, but may I ask what web browser do you use? because I just tested it in Firefox, Chromium and IE11 and I didn't get it to display the blue borders

(unless somehow your internet failed to load the layout's images, that could be an issue)
Xkeeper

Level: 243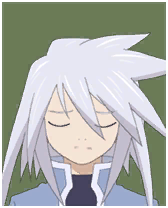 Posts: 23078/23358
EXP: 226672777
For next: 242843

Since: 07-03-07

Pronouns: they/them, she/her, etc.

Since last post: 8 hours
Last activity: 8 hours


It's not very useful if you don't know some people there already and can't convince others to move, because it's just a somewhat quieter place. Even I don't really use it as much as I probably should (compared to Twitter, at least); it's just... different.

Q
Seeker of the tru7h
Level: 99


Posts: 2805/2870
EXP: 9725355
For next: 274645

Since: 08-02-07

Pronouns: she/her
From: Nowhere

Since last post: 11 days
Last activity: 9 hours


Hi, I'm late to the party, but I have a Mastodon now.

I'm @MiseryMyra@computerfairi.es.
devin

King Bowser Koopa
i'm mima irl
Level: 106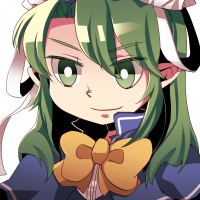 Posts: 3365/3450
EXP: 12376549
For next: 295394

Since: 04-29-08

Pronouns: any
From: FL

Since last post: 25 days
Last activity: 8 days


Enjoy my bad posts that I decided were too bad or not bad enough for Twitter or whatever
Cryptovexillologist

Level: 4



Posts: 3/5
EXP: 145
For next: 134

Since: 01-27-18

From: Massachusetts

Since last post: 169 days
Last activity: 140 days


For a while I was like "I admire Mastodon more than I like it, it's the Soccer-in-America of social networks"but now I've found some great people there and it's my main social media presence these days, at Mastodon.social/@cryptovexillologist
BatElite
Member
Level: 20


Posts: 83/148
EXP: 38129
For next: 4310

Since: 04-24-17

Pronouns: they/them, I think?

Since last post: 2 days
Last activity: 3 hours


I didn't have a plan for what I'd do with it when I made it, but I accidentally found a new interest and a bunch of people to make jokes at.
Decoy Blimp

Level: 10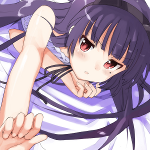 Posts: 25/27
EXP: 3376
For next: 1038

Since: 12-14-16


Since last post: 106 days
Last activity: 24 days


I'm trying to make an account but the site keeps freezing for some reason...

Looks like a pretty awesome site though, I'll definitely be signing up once my computer stops being shit.
Thaminga

Level: 7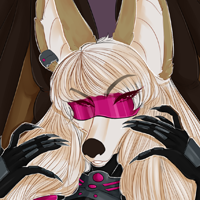 Posts: 7/21
EXP: 1320
For next: 128

Since: 01-09-18

Pronouns: she/her, shi/hir
From: Weqspechitari, YIX, LT, Isarthaka

Since last post: 47 days
Last activity: 3 days


Been active on Mastodon for a good while now after a slow start in the early days, I'm @Thaminga@awoo.space over there.
Rambly
when the wind the fire and all is calm,
caress me with your sweet lullaby...
Level: 84


Posts: 1937/1949
EXP: 5450056
For next: 211896

Since: 07-22-07

Pronouns: she/her

Since last post: 22 hours
Last activity: 3 hours


Originally posted by Rambly

---

I got one of these silly things. I don't really understand how to use it or what Mastodon is. Like, the federated-ness... of it... I didn't really know which instance to pick, so I just picked the default one. I guess Mastodon lets you pack up and go elsewhere if you really want, though, so if I see an instance I like I can just move to it... right? It's gonna be hard to convince myself to use it as much as Twitter when most of my friends are on Twitter already and convincing them to even try Mastodon's gonna be impossible...

---

I'm back on Mastodon again, I guess.

Dunno if I'll be super active on it, but I'll have an account around, at least...
Rusted Logic