StapleButter
Member
Level: 40


Posts: 464/473
EXP: 435050
For next: 6259

Since: 02-24-13
From: your dreams

Since last post: 1 day
Last activity: 16 hours


I'm fine in this town and don't want to leave, I just want to get away from the shitbag neighbors and their habit of locking their dog in a hamster cage whenever they go out.
sofi

🌠
Level: 101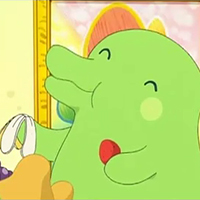 Posts: 3499/3519
EXP: 10491120
For next: 226555

Since: 02-18-11
From: Akiland

Since last post: 5 days
Last activity: 4 days


Posted on 12-21-17 01:46:42 AM (last edited by sofi at 12-21-17 01:57:21 AM)
Link | Quote
Originally posted by FieryIce

---

Originally posted by sofi

---

you should! i'll hang out w/ you if we both find ourselves over there.

你識唔識講廣東話?

---



Aha, I'll keep that in mind if I ever get that adventurous spark back in me 不好意思,我只会说普通话!好几年前我的一个朋友帮我学一点粤语但是我已经都忘了!

---

唔緊要,第日學返囉!
其實我嘅普通話唔係機好。不如你教我啲啦,哈哈。
2Tie

Rumours of my death have been greatly exaggerated.
Level: 59


Posts: 940/964
EXP: 1608018
For next: 65110

Since: 02-22-10
From: The Codrex, Karda Nui

Since last post: 2 days
Last activity: 39 min.


i don't really think there's anywhere i'd *prefer* to live at the moment, as most of my life consists of just sitting at home with electronics whenever i'm not at work making money quietly, but


i don't know, as time goes on i'm becoming a bit more enamoured with japan. at least to visit at some point.
skyu

Level: 17



Posts: 90/90
EXP: 20657
For next: 4086

Since: 06-11-16
From: a grave

Since last post: 27 days
Last activity: 27 days


san francisco is a real cool city. Been there on some different occasions, and it has a great climate and is a beautiful city in general.
Rusted Logic