Cuber456

Fuzzy
Don't mind me. Just passing through.
Level: 52


Posts: 756/776
EXP: 1027118
For next: 56722

Since: 02-19-12

From: Everywhere at once.

Since last post: 66 days
Last activity: 66 days


For those who may be out of the loop.

https://blog.imgur.com/2017/11/24/notice-of-data-breach/

Not the worst data breach compared to others that have happened this year but just another one to add to the pile. At a minimum, it's a reminder to strengthen your various passwords and turn on two factor authentication for sites that support it.
Xkeeper

Level: 243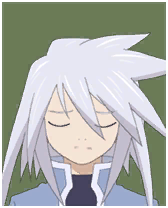 Posts: 22616/23358
EXP: 224353850
For next: 2561770

Since: 07-03-07

Pronouns: they/them, she/her, etc.

Since last post: 17 hours
Last activity: 5 hours


Looks like it was back in 2014, which, uh. I hope that's as far as it went, and they don't subsequently discover that they continued to get pilfered.
Cuber456

Fuzzy
Don't mind me. Just passing through.
Level: 52


Posts: 757/776
EXP: 1027118
For next: 56722

Since: 02-19-12

From: Everywhere at once.

Since last post: 66 days
Last activity: 66 days


That's the amusing part. The breach happened ~3 years ago and only now have we learned anything about it. The Equifax breach also took some time (few months ?) before it became public info. It's almost to the point where even if you try your best to protect (long or short) passwords and PII, you end up fucked anyway. You just won't know until some months later.
RanAS
Member
Level: 37


Posts: 287/422
EXP: 311763
For next: 26490

Since: 10-10-14

From: Brazil

Since last post: 3 days
Last activity: 9 hours


2014 is before I started to use Imgur, but it's still interesting to know about this. I don't think it affects me much anyway because I log into Imgur through Twitter (it wasn't the smartest decision, but hey it comes in handy every once in a while).

The period of time between it happening and it being noticed still worries me, what if more breaches happened in between that period of time?
divingkataetheweirdo

Bandit
TCRF Super Editor
Level: 53


Posts: 776/805
EXP: 1138058
For next: 19061

Since: 07-09-11


Since last post: 41 days
Last activity: 50 days


Here's the thing - There already are. The problem is that hackers have become familiar with grabbing databases filled with passwords, using any exploit they can think of. They are aware that most major sites don't upgrade to the latest version and they know of exploits not known among the public, or not even the people behind the site. It seems like exploits tend to be reported only when enough users complain about it being hacked, which I find to be irresponsible. Encryption, random number generation, and compression combined couldn't help PWs getting stolen today.
Rusted Logic