Xkeeper

Level: 243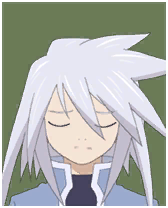 Posts: 22607/23358
EXP: 224388847
For next: 2526773

Since: 07-03-07

Pronouns: they/them, she/her, etc.

Since last post: 14 hours
Last activity: 13 hours


In an apartment!


But I'm mostly curious where; first floor? Second floor? Basement? In a house, apartment, condo?

We've been on the second floor for years now, but I really miss first-floor places...
Lunaria


Moon Bunny! :3
Level: 131


Posts: 5340/5556
EXP: 25947519
For next: 477101

Since: 07-28-07

Pronouns: she/her
From: pile of fluff

Since last post: 1 day
Last activity: 5 hours


3F Apartment, I usually take the elevator up because walking up three flights of stairs? How about no. ~o~

I like it here, haven't really been bothered much my anyone. I'd prefer having a house out on the countryside though, in like a small town. ~w~
xdaniel
730

Level: 54


Posts: 670/733
EXP: 1162370
For next: 71500

Since: 12-04-08

Pronouns: he/him
From: Germany

Since last post: 4 days
Last activity: 5 hours


Ground floor apartment, the center one of three, in a building with 8 or so floors. I like it overall, living room's decently sized, the other rooms might be a bit small in comparison but still alright.

I guess, the only thing that's a bit annoying, is that I have no balcony or something. The other two apartments on the ground floor have small backyards - right in front of my windows, in fact - while all the ones on the higher floors have balconies.

Reverend Crush
Member
Level: 11


Posts: 23/47
EXP: 5546
For next: 439

Since: 07-04-17

Pronouns: Dude
From: ATL

Since last post: 2 days
Last activity: 2 days


1F three bedroom house in the suburbs. I love it, but when it needs maintenance... well, lets just say when it rains, it pours.
sofi

🌠
Level: 105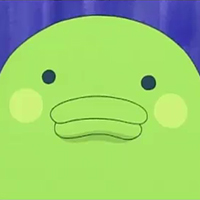 Posts: 3477/3796
EXP: 11981681
For next: 280579

Since: 02-18-11

Pronouns: she/her
From: たまごっち星

Since last post: 22 days
Last activity: 16 hours


wow, are you collecting my data + selling it?? what's w/ this question?

just kidding.

urban setting. 2nd floor apartment, above the foyer so i can be as loud as i want. east-facing window. tbf, i wish i lived somewhere even higher up + maybe smaller. i like tight, tidy, compact spaces.

light in the morning is great—rest of the day, not so much. all the windows are on the same plane, so there's no real dimensionality to the light & parts of the apartment just stay dark forever. really wishing i lived in a corner unit. my neighbors upstairs in the corner unit get a view of the downtown skyline, but i just get to see everyone's inebriated drama.
Robbie Rage

Koopa
Level: 17


Posts: 30/100
EXP: 22817
For next: 1926

Since: 11-22-16

From: Funkytown, USA

Since last post: 50 days
Last activity: 50 days


Ground floor apartment for now. My fiance are looking at a house for the moment, though. Moving on up!
Tarale
Catgirl
C:\ DOS
C:\ DOS RUN
RUN DOS RUN
Level: 78


Posts: 1118/1680
EXP: 4317355
For next: 64871

Since: 07-23-07

Pronouns: she/her

Since last post: 1 day
Last activity: 6 hours


We're really lucky, we have a little 3 bedroom house in the suburbs, and we're slowly paying off the mortgage. It has almost no yard though, which is basically the only reason we could afford it.

It's a cute little place with a whole lot of work we need to do on it. When I'm angry about that, I call it "the money pit".
Rick
M'Lord, there's a knife in your head!
Level: 142


Posts: 7282/7360
EXP: 34540236
For next: 428193

Since: 02-15-10

From: Maine

Since last post: 1 hour
Last activity: 48 min.


Ground floor, 2BR with a roomie. It's a nice little place. Small, but quite homey and enough for me. :3

I used to live by myself on the third floor in a building literally next door, but it was just way too trying on my finances each month and I couldn't get ahead with anything. Them's the breaks, I suppose. Loved it, though!
Gabu

Star Mario
Placeholder Ikachan until :effort: is found
Level: 162


Posts: 9710/9807
EXP: 54783444
For next: 507832

Since: 08-10-09

Pronouns: they/them, she/her
From: Santa Cruisin' USA

Since last post: 2 days
Last activity: 2 days


I live in the house that Acey and her parents have. I have my own little room that is definitely cozier than my room back home, but it's not bad. Given I put some elbow grease in it I could clean this place up no sweat. It's just an issue of trying to find a place for everything.

In which case, it's basically Christmastime now, so time to send gifts and pointless knicdk-knacks I'd rather store back home.
Nicole

Disk-kun
Level: 140


Posts: 6395/6441
EXP: 32476889
For next: 809516

Since: 07-06-07

Pronouns: she/her
From: Boston, MA

Since last post: 1 day
Last activity: 6 hours


Second-floor luxury apartment in a converted mill building. High ceiling, original wood floors, giant windows, the works. (And a bedroom with no windows, because we're free of Boston's housing regulations)

It's likely the nicest apartment I'll ever live in... shame it's so far away from all of my life in Massachusetts...
sofi

🌠
Level: 105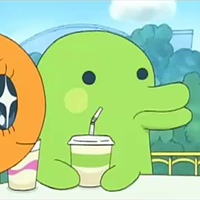 Posts: 3481/3796
EXP: 11981681
For next: 280579

Since: 02-18-11

Pronouns: she/her
From: たまごっち星

Since last post: 22 days
Last activity: 16 hours


Originally posted by mushmouth

---

I really hate living in high places. It scares me a lot.

---

that's a shame. i think it's awesome & wish i had a high city skyline view.
Shadic
6880

Alakadoof?
Level: 143


Posts: 6830/6883
EXP: 35804215
For next: 27593

Since: 07-22-07

From: Olympia, WA

Since last post: 19 days
Last activity: 13 hours


I bought a house in the beginning of 2015.. So I'm living there.

I can't believe I've owned this place for almost three years.
Rusted Logic