Xkeeper

Level: 244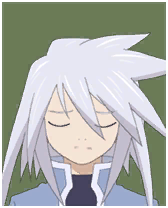 Posts: 22590/23358
EXP: 228503373
For next: 1683893

Since: 07-03-07

Pronouns: they/them, she/her, etc.

Since last post: 1 day
Last activity: 7 hours


So we all know what you're eating right now, but what do you like most?

I've started to enjoy Raspberry's chicken curry way too much, though I'll always have a soft spot for shells and cheese + spam or a good tuna sub
Lunaria


Moon Bunny! :3
Level: 132


Posts: 5334/5600
EXP: 26740888
For next: 391045

Since: 07-28-07

Pronouns: she/her
From: pile of fluff

Since last post: 19 min.
Last activity: 18 min.


I'm a real sucker for pasta, it's most of what I eat. Though if I were to pick a favourite dish it's probably either pizza from a good pizza place or BBQed pork (with pasta). :3
Tarale
Catgirl
C:\ DOS
C:\ DOS RUN
RUN DOS RUN
Level: 82


Posts: 1106/1854
EXP: 5097403
For next: 111824

Since: 07-23-07

Pronouns: she/her

Since last post: 4 days
Last activity: 1 day


I love a good Thai-style laksa. I'm also fond of the Malaysian-style ones. I used to go to a Thai restaurant for lunch every Friday and get their laksa, at increasing levels of heat. Unfortunately they changed owner and the new people can't make a decent laksa at all.
Rusted Logic