sofi

🌠
Level: 106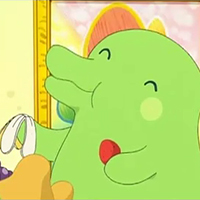 Posts: 3473/3802
EXP: 12265275
For next: 406668

Since: 02-18-11

Pronouns: she/her
From: たまごっち星

Since last post: 4 days
Last activity: 1 day


i haven't played enough PC-98 games, but i think they are aesthetically beautiful. so much gorgeous dithering. have you picked any up yet?
Nin★Collin

Paratroopa
Level: 22


Posts: 63/143
EXP: 52761
For next: 5589

Since: 01-08-16

From: Dimension X Pipe

Since last post: 7 days
Last activity: 1 day


Posted on 11-07-17 09:20:43 PM (last edited by Nin★Collin at 11-07-17 09:21:03 PM)
Link | Quote
Howdy mushmouth!
I know I already told ya some of these on tilde.town IRC, but gonna put them here anyway.

I haven't played the original PC-98 version but the DOS port of Princess Maker II is really cool.

I can't really recommend any other PC-98 games, but I can recommend a few PC-88 games. Some of these I haven't played much in their original form, but have played ports that are almost exactly the same.
Sword of Adventure
The Scheme
Popful Mail
Sorcerian
Ancient Ys Vanished
Silpheed
Zeliard
Jesus: Kyōfu no Bio Monster
Revolter
Klax
Gradius
FSD Sample Music Collection <-- Cool music disk collection

All of these should be in the "Retro NEC PC-8801 Game Colection" set on The ISO Zone.


lion

Level: 13


Posts: 8/72
EXP: 8736
For next: 1531

Since: 01-25-18

Pronouns: he/him
From: Portugal

Since last post: 36 days
Last activity: 17 days


Posted on 01-27-18 07:58:18 AM (last edited by lion at 01-27-18 07:58:41 AM)
Link | Quote
Pardon the bump but I've been downloading PC98 disk images (outside of H-Games with little to no gameplay, mahjong and card titles) from Internet Archive's PC98メーカー別詰め合わせ (PC98 Collection, Sorted by Publisher) set.
TOSEC's set is missing even more games than Maker Betsu's, which are mostly taken from Perfect Dark.

Haven't been DLing any recently, but still...

My Japanese isn't perfect but even so, I'm more interested in the Adventure games and RPGs (shmups too, especially if they're not 2hu lol)
I'm a turbonerd~
2Tie

Rumours of my death have been greatly exaggerated.
Level: 62


Posts: 993/1061
EXP: 1923568
For next: 61118

Since: 02-22-10

Pronouns: anything you want
From: The Codrex, Karda Nui

Since last post: 1 day
Last activity: 20 hours


my question is, does anybody have some hot FM-7 recommendations??


but yeah, the japanese retro computer scene is an area of video games that has the biggest glaring hole in my knowledge (that i know of) and i'd like to fix that
Rusted Logic