Xkeeper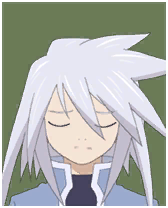 If you're curious, see this and this.

Goddamn, it's like I'm really there.
Dorito
GIRL'S GOT A PENITENTIARY BODY
Level: 100


Posts: 2955/3008
EXP: 10284862
For next: 69534

Since: 07-04-07
From: in the heart of silicon valley, uh oh

Since last post: 4 days
Last activity: 2 days


but... last decade was jul's creation

you thinkin two decades rite
Xkeeper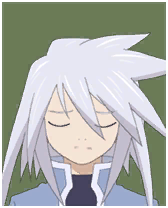 A decade and a half, technically (I got this laptop in 2002 or 2003), but I haven't really used this laptop in about 3-4 years.

I've missed it dearly.
Xkeeper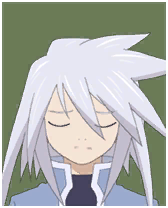 I've missed it enough that on this computer (which is only 4 years old and is far beefier) I'm already trying to use the goddamn nub mouse and going "wait, shit, touchpad
"
Xkeeper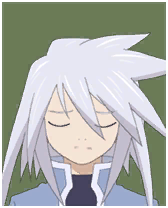 Yeah, I've talked about that before. This is the only old computer of mine that still works, as awful as it is.
Gabu

Star Mario
Placeholder Ikachan until :effort: is found
Level: 161


Posts: 9700/9788
EXP: 54077378
For next: 35739

Since: 08-10-09
From: Santa Cruisin' USA

Since last post: 2 hours
Last activity: 1 hour


Posted on 10-24-17 04:27:37 PM (last edited by Gabu at 10-24-17 04:28:40 PM)
Link | Quote
Meanwhile, the monitor on my current laptop ate it yesterday and got cracked.

I mean I have an HDMI port and a TV with that port...

It's crazy how long lasting older laptops are.
mushmouth
User
Level: 7


Posts: 6/19
EXP: 917
For next: 531

Since: 10-22-17


Since last post: 21 days
Last activity: 2 hours


older laptops last longer. Despite what people say about 'muh speed' Most people just need to browse/email edit documents and so on. And it's easy to do with a low resource computer and old unix system.

https://www.youtube.com/watch?v=3P8f7jheME0
Xkeeper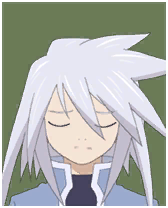 Originally posted by sofi

---

lol i remember that laptop

you used to talk to me while using that a lot.

a true piece of Acmlm history.

---

You can see in the first picture you're still the most recent PM that account has, and I'm sure that the logs on it are fairly long from a bunch of people given it was the one computer I used the longest.
OPStellar

Level: 11


Posts: 32/54
EXP: 5069
For next: 916

Since: 09-12-17


Since last post: 49 days
Last activity: 2 days


I have a Windows Millenium Edition HP Tower computer, which was my [late] step-grandfather's that I only use for playing old games (mostly the LEGO Media). Recently, it quit recognizing discs, so I had to transition to his old Windows XP (also an HP Tower) computer (neither of these are connected to the internet), which was outfitted with two disc drivers (one was more advanced than the other) and it surprisingly worked. However, my newer games that were designed to work on Windows XP didn't all work... so that't as far back as I go in computers.
Tina
Beep boop
Level: 75



Posts: 1541/1542
EXP: 3756843
For next: 70061

Since: 08-10-07


Since last post: 110 days
Last activity: 6 days


Posted on 10-29-17 03:22:15 PM (last edited by Tina at 10-29-17 03:22:54 PM)
Link | Quote
Hey! I'm back. I figured out why it kept disconnecting (mostly) — turns out I have to leave the WiFi configuration application open.

I also managed to get Semagic connecting properly, so I can now write in my journal! Even if I can't really view the webpage here properly. I had to set up a reverse proxy on my actual laptop that forwards plain-HTTP requests to their secure "API", since... Windows 98 does not and probably never will support modern security protocols.

Anyway, I heard you like pictures!


Here's a bunch of programs running:



Here's a text editor showing some PHP that I totally didn't just write:




All in all, glad to be back!
Xenesis
Actually a Doctor
Level: 92


Posts: 2400/2449
EXP: 7532166
For next: 224771

Since: 07-28-07
From: The Land of Kangaroos and Drop Bears

Since last post: 11 hours
Last activity: 8 hours


Wow, that's a blast from the past.

I remember when Windowsitters were still a thing, feels like an age ago.
Xkeeper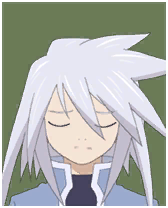 They still exist, if you know where to find them, probably.
Kak

gg photobucket
Level: 70


Posts: 1638/1748
EXP: 2953619
For next: 62192

Since: 09-03-13
From: ???

Since last post: 6 days
Last activity: 1 day


so you got it to connect via Wi-Fi, huh

things such as short ethernet cables, lack of Wi-Fi drivers/devices and
have prevented me to connect to internet the 98 SE/XP machine from 2003-2004 I have in the garage

the closest I could ever come across to getting an old machine connected was this, sadly
Xkeeper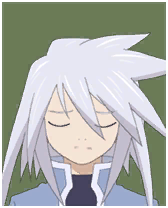 It's always had wifi (at least for the last 10 years); going around Fry's Electronics I stumbled across a PCMCIA wifi adapter in the bargain blowout bin and and bought it. (Prior to that, the only connection it had was dial-up AOL through a PCMCIA modem...)

The drivers originally only supported WEP, but I found out years later that they somehow put out one that supports WPA, too, and after that was installed... surprise! Still working like a champ. It's a little dented and dinged up, but thankfully it still works.

If I didn't have that, the only other option would be, possibly, a USB 1.0 adapter for 98SE, or maybe another PCMCIA device. But either of those in this day would be a huge gamble.
Xkeeper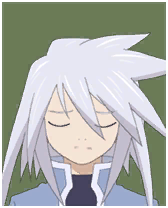 This isn't really off topic, so don't worry about it. You should show off some of those clocks.

Also, those look vaguely familiar.
Xkeeper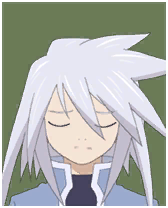 Windows 10's interface is hot dogshit anyway, I wouldn't worry about clashing with it.

Those clocks are cute, though. It reminds me of an old application I used to run on my W98-WXP machines called Chameleon Clock. It could either be docked in the taskbar or left free-floating, always on top, and you could either make your own skins or use ones you had for Winamp.

It was a fun little program, and it's nice to see other ones like it.
Rusted Logic