StarFox
Random nobody
Level: 4



Posts: 1/4
EXP: 162
For next: 117

Since: 10-06-17


Since last post: 1.0 years
Last activity: 1.0 years


Hey everyone,

I'm looking for screenshots for every level from this old classic (8x8 maps). I found some on an ancient Japanese site (Geocities, those were the days). I was just wondering before I re-do them all by myself if someone might know a site I missed where I could take a look.

Thanks!
devin

King Bowser Koopa
i'm mima irl
Level: 107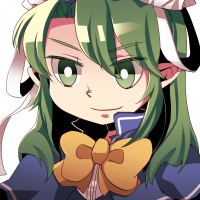 Posts: 3295/3470
EXP: 12695190
For next: 396121

Since: 04-29-08

Pronouns: any
From: FL

Since last post: 11 days
Last activity: 1 day


My KDC editor can save full maps of every level, but they're all displayed using the same palette and no background. Is that good enough?
StarFox
Random nobody
Level: 4



Posts: 2/4
EXP: 162
For next: 117

Since: 10-06-17


Since last post: 1.0 years
Last activity: 1.0 years


That's more than good enough, thanks for the quick reply devin!
Rusted Logic