Xkeeper

Level: 244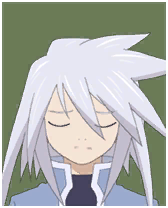 Posts: 22529/23358
EXP: 228608705
For next: 1578561

Since: 07-03-07

Pronouns: they/them, she/her, etc.

Since last post: 2 days
Last activity: 6 hours


Close your eyes and try to visualize this place. Not Jul entirely, but just this little forum; perhaps this thread here, too.

What do you see?
Sponty
Part boy, part car; Boycar, Protector and King of Chilladelphia
Level: 177


Posts: 10997/11087
EXP: 74278821
For next: 964855

Since: 08-24-07

Pronouns: he/him
From: Canada

Since last post: 70 days
Last activity: 39 days


I've literally always pictured it as an old-timey western town, complete with saloon and all.
2Tie

Rumours of my death have been greatly exaggerated.
Level: 63


Posts: 913/1083
EXP: 1995608
For next: 101544

Since: 02-22-10

Pronouns: whatever you want
From: here

Since last post: 21 min.
Last activity: 55 sec.


i've always imagined jul as a big comfy house!
Rusted Logic