Ever gone floating? (aka sensory deprivation)
Yep, multiple times
0.0%, 0 votes
Once, want to go again
4.3%, 1 vote
Once, but that was enough
0.0%, 0 votes
Nope
73.9%, 17 votes
Never heard of it
21.7%, 5 votes
Multi-voting is disabled. 23 users have voted.
Xkeeper

Level: 244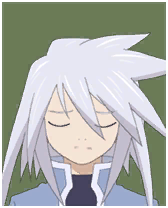 Posts: 22520/23358
EXP: 228504289
For next: 1682977

Since: 07-03-07

Pronouns: they/them, she/her, etc.

Since last post: 1 day
Last activity: 8 hours


Floating is a fairly interesting thing that seems to have been slowly ticking up in popularity lately; it's been fairly niche for a while but I've seen a few articles popping up about it.

If you haven't heard of it, Wikipedia has some details on it, of course. The basic idea is that you lay down and float in an isolated, pitch-black pool. The air and water are kept at about body temperature, and the water's loaded with epsom salt to make it dense enough to float on with zero effort. The idea is that, with no sound, light, or feeling, your brain enters a meditative state.

I've done this once; there's a local place that's two blocks away from my workplace aptly named Go Float Yourself. For a while I thought it was more of a dessert place (you know... root beer floats
). I'd spent time researching the concept for a while, and a year or two later actually found out what it was. It's a little expensive — it was about $60 for an hour — but it was interesting and very relaxing.

The benefits are usually touted as relaxation, stress reduction, and easing pain; of those I can definitely say the first two are true, at least. Some people claim to experience entirely altered states of consciousness, but the effects vary wildly by person.

The question this time is, of course, if you've gone floating; and if you have, what your experiences were.


(Technically I made the last question yesterday by server time, so I'm still in the green for the daily series.)
2Tie

Rumours of my death have been greatly exaggerated.
Level: 63


Posts: 910/1081
EXP: 1988894
For next: 108258

Since: 02-22-10

Pronouns: whatever you want
From: here

Since last post: 9 hours
Last activity: 2 hours


i've definitely heard of sensory deprivation stuff before, though not specifically floating

i've uh, never floated in water before, so i think that automatically qualifies me as "nope never have"
sofi

🌠
Level: 106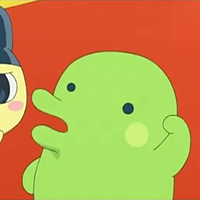 Posts: 3445/3818
EXP: 12418172
For next: 253771

Since: 02-18-11

Pronouns: she/her
From: たまごっち星

Since last post: 8 hours
Last activity: 8 hours


i have some friends who've done it.

i hear some people get really freaked out when they try but others find it relaxing.

perhaps i will find out some day when i have $60 burning in my pocket & need a new experience.
Xkeeper

Level: 244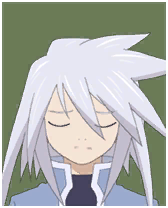 Posts: 22526/23358
EXP: 228504289
For next: 1682977

Since: 07-03-07

Pronouns: they/them, she/her, etc.

Since last post: 1 day
Last activity: 8 hours


People who are claustrophobic probably have a really rough time, because on one hand you're (often) in a tiny little pod, but on the other hand you can't see that, so you can't really tell.

I've heard there are much larger ones that are more like a full-size spa or something, but obviously those are probably going to be a little rarer than the pods.
Sponty
Part boy, part car; Boycar, Protector and King of Chilladelphia
Level: 177


Posts: 10996/11087
EXP: 74244454
For next: 999222

Since: 08-24-07

Pronouns: he/him
From: Canada

Since last post: 66 days
Last activity: 35 days


This actually sounds super interesting, buuut I'm not sure where to experience something like it.
(Actually, after looking it up, there's a business nearby! Might have to check it out...)
Rusted Logic