Yuu

Level: 6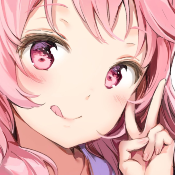 Posts: 11/18
EXP: 866
For next: 41

Since: 07-11-18


Since last post: 58 days
Last activity: 35 days


Even though it's not my favorite I've gotten used to taking mine straight black, strong.

When I first had the stuff I couldn't drink it without cream and sugar, but because I have 2~3 cups a day it made me go crazy so I just thought it was better to cut that stuff out.
Elemi
370

The Phytochemist
Level: 39


Posts: 350/371
EXP: 396010
For next: 8761

Since: 06-20-10

From: Hyperspace

Since last post: 9 days
Last activity: 9 hours


I drink coffee every day and when I don't I have special sweets that have lots of caffeine goodies, great for festivals !

I am planning to try kola nut which is supposed to be a lot stronger and a different feel to it, meant to be less twitchy as caffeine can be too.
Rusted Logic