Tarale
Catgirl
C:\ DOS
C:\ DOS RUN
RUN DOS RUN
Level: 82


Posts: 1040/1863
EXP: 5150640
For next: 58587

Since: 07-23-07

Pronouns: she/her

Since last post: 7 days
Last activity: 2 days


Originally posted by Urban Dictionary

---


Domestic Entropy:
The tendency of a household to became increasingly disorganized, untidy, and unmanagable.

---

Ahh, housework. It never goes away, so how do you go about it? Do you divvy up the chores with other people, or do you wind up doing most of it? Do you whistle while you work (or put on Spotify or something)? Do you just let it get so bad that sentient life forms in the grime? Do you do a little bit every day to try to maintain a basic level of cleanliness?

Tell us of your struggles with this Sisyphean task!
Xkeeper

Level: 244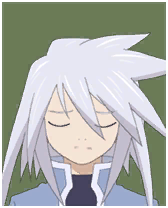 Posts: 22463/23358
EXP: 229215291
For next: 971975

Since: 07-03-07

Pronouns: they/them, she/her, etc.

Since last post: 4 days
Last activity: 2 days


Technically we have a chore board but it's never used and some things never get done (mostly vacuuming)


The trash at least gets taken out, and the dishes are usually done, but we're all too lazy / tired after work to really bother...
Zero One
5160

And as we fall the spirit carries on,
That a hero'll come and save us all,
As we call the ones we left below,
We all dream of the day we rise above
Level: 122


Posts: 5086/5164
EXP: 20548770
For next: 89243

Since: 05-24-10

From: Delta Quadrant

Since last post: 8 days
Last activity: 1 day


Posted on 09-01-17 08:08:03 AM (last edited by Zero One at 09-01-17 08:08:24 AM)
Link | Quote
I wait until it's too much for me to ignore, then do it, then make a token effort at maintaining the cleanliness, before giving in to my inner slob.

Rinse and repeat.

It also helps that I basically live in my room, so there's only so much mess I can make.
dotUser

Level: 86



Posts: 2235/2318
EXP: 6028528
For next: 113579

Since: 10-19-10

Pronouns: she/her, they/them
From: a particularly peculiar tiny store's back shelf

Since last post: 5 days
Last activity: 1 day


Fortunately very little within my realm (a.k.a my room/the upper floor of the house in general) ends up requiring maintenance. So usually just trash gets taken out. Although lately I have had to fight jackass spiders leaving webs on EVERYTHING.

Apparently my room is the only one worthy of them shitting webs everywhere :/
sofi

🌠
Level: 106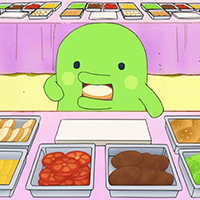 Posts: 3405/3818
EXP: 12475266
For next: 196677

Since: 02-18-11

Pronouns: she/her
From: たまごっち星

Since last post: 25 days
Last activity: 9 hours


domestic entropy is a real phenomenon but thankfully it can be controlled if you + your roommates strive to develop good habit & take preventative measures to ensure a joyous + tidy home. some things i try to remember:


as soon as something becomes trash or recycling, discard it.


only take in new things if they truly have a place in your home.


be sure there is ample storage; if you are running out, throw away some things or buy more storage.


create good habits, such as tidying your home before bed.


through these measures, i am able to create a home that resists domestic entropy.
Gabu

Star Mario
Placeholder Ikachan until :effort: is found
Level: 164


Posts: 9661/9865
EXP: 56742542
For next: 959848

Since: 08-10-09

Pronouns: they/them, she/her
From: Santa Cruisin' USA

Since last post: 1 day
Last activity: 1 day


Half of my messes involve bringing stuff out and then having it stay there and the other half is paper crap.

...and another half still of crap I want/should get rid of but can't.

Usually I get around to it when I get so bored and with nothing to do that something in my brain clicks and I'll just start cleaning because it's something
Tarale
Catgirl
C:\ DOS
C:\ DOS RUN
RUN DOS RUN
Level: 82


Posts: 1042/1863
EXP: 5150640
For next: 58587

Since: 07-23-07

Pronouns: she/her

Since last post: 7 days
Last activity: 2 days


Well, I suppose I should actually answer the question myself too…

In general, I try to do a little every day. Like, if we use things in the kitchen, by the end of the day I'll want a load of dishes going in the dishwasher, things put away, and the stove and countertops wiped down. I make the bed every morning, I pick up any stray clothes and put them in the wash basket, etc.

For those more seasonal tasks, I have a reminder in my calendar. Every three months I get a message telling me to clean the shower, for example. Or my annual reminder to clean the oven.

I also follow a bunch of sofi's guidelines. I'm judicious about what I bring into the house, and I try to get rid of things we no longer use or need. However, my husband is pretty opposed to throwing things out in general, so it's a persistent source of tension between us. "We might need it some day." UGH
Rick
M'Lord, there's a knife in your head!
Level: 143


Posts: 7244/7402
EXP: 35822320
For next: 9488

Since: 02-15-10

From: Maine

Since last post: 11 days
Last activity: 1 day


I'm really lazy about doing them if I can help it, frankly. Two reasons:

1.) Lack of energy from running around like a chicken with my head cut off at work on a daily basis.

2.) I am the most aggrivatingly thorough cleaning person. Last time I seriously cleaned, I overkilled trying to make te entire apartment immaculate. I think I actually vacuumed the living room three times. There is no gray area in my cleaning. I either could care less or care way, way too much.
RanAS
Member
Level: 39


Posts: 269/479
EXP: 401442
For next: 3329

Since: 10-10-14

From: Brazil

Since last post: 5 days
Last activity: 4 days


I don't mind as long as I have some liberty to choose where each thing goes. I prefer organizing things while others are not around for some reason, it feels more relaxing that way.

I try to not create too much of a mess so I don't have as much stuff to clean later on, but everyone else here doesn't seem to follow that rule. Thankfully, I'm not the one doing housework most of the time.
Tarale
Catgirl
C:\ DOS
C:\ DOS RUN
RUN DOS RUN
Level: 82


Posts: 1052/1863
EXP: 5150640
For next: 58587

Since: 07-23-07

Pronouns: she/her

Since last post: 7 days
Last activity: 2 days


My in-laws were here for a few hours last night and I've been spending most of this morning fixing up the chaos they created. At first, we cleaned in somewhat of a panic, as we couldn't find my husband's glasses, and it was time for him to go to work. Cue tidying up the lounge room in a hurry as that was the last place we put it. Throw blanket folded up, pillows rearranged, books put back on bookshelf, floor crawled on and couch searched under…

…my father in law accidentally took them home with him in his jacket pocket.
Orlandu

Holy SwordsMan
Level: 130


Posts: 5897/5913
EXP: 25713143
For next: 17434

Since: 01-12-10

From: Las Vegas, NV

Since last post: 160 days
Last activity: 7 hours


Our house is always a mess. My 2 elementary aged children are the largest causes of the general clutter but my wife and I are also to blame. Especially for the build up of dirty dishes. The dishwasher doesn't dry that well so I usually wash by hand whenever the piles get too big. Clothes all over the house, clean baskets, dirty baskets, various trash bags from attempts to clean up, etc. We only really clean thoroughly the day of a party or event at our house. Then it's spotless for a day or two before cluttering up again.
Xkeeper

Level: 244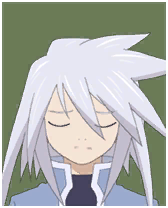 Posts: 22469/23358
EXP: 229215291
For next: 971975

Since: 07-03-07

Pronouns: they/them, she/her, etc.

Since last post: 4 days
Last activity: 2 days


Not having too much stuff is definitely a prime problem here, we still have boxes from moving that will probably never be unpacked and a ton of junk around. The problem is a lot of it is sentimental to some people, so it's really hard to just get rid of it.

The other problem is that, since this still doesn't feel like "home", it's hard to really care about getting better furniture or storage or even really unpacking; the goal is still to move away at some point, and even though we've been in this apartment for 1 ½ years...
Rusted Logic