dotUser

Level: 86



Posts: 2234/2322
EXP: 6077639
For next: 64468

Since: 10-19-10

Pronouns: she/her, they/them
From: a particularly peculiar tiny store's back shelf

Since last post: 13 days
Last activity: 3 hours


I'd probably post in the OTP22 board if it wasn't meant just for OTP22.

But man if unforum is dead.. That's sad. It was always good fun exploring the strange ARGs that came about. Even if many didn't go far.

I wonder if there'll be a replacement launched by anyone.

(Also I could've sworn that OTP22 just ended too because of the huge silence but suddenly back?! Curious.)
Xkeeper

Level: 250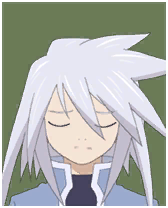 Posts: 22453/24691
EXP: 250092030
For next: 436981

Since: 07-03-07

Pronouns: they/them, she/her, etc.

Since last post: 2 days
Last activity: 2 days


Unfiction was already kind of going the way of the dodo with the general decline in forums (see also: here). While there were still some active threads, a lot of the ARG community has moved to other places over the years...

There's an ARG subreddit, though it's about 50-50 ARGs and people lazily trying to promote them; there's also Game Detectives, which mostly focuses on video game-based ones. Larger ARGs tend to spawn their own subreddits/communities, like Cicada 3301.

Unfiction's ARG section was also a single forum, so each ARG was confined to one thread... which meant that things like solving puzzles, coordinating drops or other things, and questions all had to share the same space. It made things really unorganized, especially if something went on for a while; the first OTP22 thread was over seventy pages and the second one was already over twenty.


Originally posted by dotuser

---

But man if unforum is dead.. That's sad. It was always good fun exploring the strange ARGs that came about. Even if many didn't go far.

---

@Unfiction is on Twitter but they haven't said anything since shortly after the outage. I've offered personally to help for free, and many others probably have, but there's been no communication at all. The finances behind it were also really suspicious, claiming that (despite being a phpBB of comparative size to us) it cost "hundreds of dollars a month" to host. For comparison, I spend about $100/month across everything here, including TCRF, BadnikZone, and everything else. They never replied to my questions about this either.



---

I wonder if there'll be a replacement launched by anyone.

---

Well...


---

(Also I could've sworn that OTP22 just ended too because of the huge silence but suddenly back?! Curious.)

---

OTP22 has had quiet periods in the past. This is definitely the longest one, though, and the sudden break from silence was definitely unexpected.

We're all waiting to see if anything else happens before declaring it alive, because... well, I've already had to use this once when they promised an update and then everything fizzled.


2Tie

Rumours of my death have been greatly exaggerated.
Level: 63


Posts: 892/1096
EXP: 2049142
For next: 48010

Since: 02-22-10

Pronouns: whatever you want
From: here

Since last post: 7 days
Last activity: 1 day


i might be only tangentially on topic here, but i wish i knew of this forum earier... can't say i've done any ARGs operated through a forum. yeah, a couple (halo's Hunt the Signal and Raider campaigns) had their community situated on a forum (and recieved hints on it in the case of the latter), and i've been in one with the community and makers situated on discord, with the community being notified whenever it was updated (HELL), but.. yeah. bummer
Xkeeper

Level: 250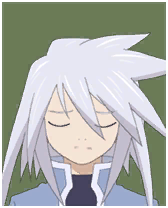 Posts: 22455/24691
EXP: 250092030
For next: 436981

Since: 07-03-07

Pronouns: they/them, she/her, etc.

Since last post: 2 days
Last activity: 2 days


On topic enough


I'm not actually sure where any of the at-the-time in-progress discussions on Unfiction went.
Rusted Logic