Xkeeper

Level: 250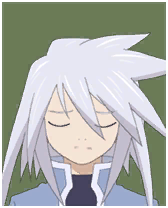 Posts: 22451/24696
EXP: 250257810
For next: 271201

Since: 07-03-07

Pronouns: they/them, she/her, etc.

Since last post: 17 hours
Last activity: 3 hours


If you've stumbled across this without any idea what OTP22 is, don't fear; it's a long-running ARG from September of 2012.

The original community was on IRC and a forum called Unfiction, but a few months ago Unfiction suddenly disappeared and it doesn't look like it's coming back any time soon. Without any place to talk about it in longform, I made this, since it looks like there's a little life in the ARG again. It's been very quiet for a year.

If you want to know more, please check the resources and links thread. The top Unfiction thread has a very, very long writeup of the history and story behind this.


If you want to know how to help, well, right now, there isn't much to do.
Rusted Logic