Xkeeper

Level: 250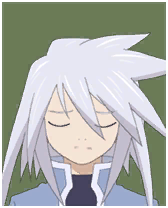 Posts: 22438/24691
EXP: 250028998
For next: 500013

Since: 07-03-07

Pronouns: they/them, she/her, etc.

Since last post: 10 hours
Last activity: 3 hours


I was going to at least see if anything neat happened but today Las Vegas took the opportunity to be overcast and rainy. Of all days.


A coworker actually went to Oregon to view it, so hopefully there'll be some neat images from them later.
Gabu

Star Mario
Placeholder Ikachan until :effort: is found
Level: 164


Posts: 9644/9870
EXP: 57041979
For next: 660411

Since: 08-10-09

Pronouns: they/them, she/her
From: Santa Cruisin' USA

Since last post: 8 days
Last activity: 2 hours


So I heard that hot mess of a President went against someone screaming at him to not look and went ahead to look right at the eclipse.

So I guess his Twitter days are over, considering he's probably gonna go blind and all.

Over here though, we got hit with clouds. It did get dark, but we couldn't really see the eclipse. It was a little better up north, where the clouds were thin enough for some friends of me and Acey to get a good look.
Rusted Logic