divingkataetheweirdo

Bandit
TCRF Super Editor
Level: 54


Posts: 748/813
EXP: 1190051
For next: 43819

Since: 07-09-11


Since last post: 92 days
Last activity: 22 days


So, for the first time this century, there was a total solar eclipse in the US. Share your pics and whatnot. I myself got a partial solar eclipse, but no video or pictures of it. Still fun though.
Xkeeper

Level: 244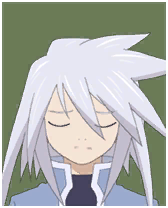 Posts: 22439/23358
EXP: 228649137
For next: 1538129

Since: 07-03-07

Pronouns: they/them, she/her, etc.

Since last post: 19 hours
Last activity: 15 hours


I didn't see this thread so I made another one.
But for here, the clouds were covering everything with a light rainstorm, so not even the partial one was visible.
2Tie

Rumours of my death have been greatly exaggerated.
Level: 63


Posts: 891/1084
EXP: 1998835
For next: 98317

Since: 02-22-10

Pronouns: whatever you want
From: here

Since last post: 20 hours
Last activity: 9 hours


..i stayed inside and watched JoJo with my housemate



it did get kinda darker though!
Nicole

Disk-kun
Level: 140


Posts: 6391/6444
EXP: 33117198
For next: 169207

Since: 07-06-07

Pronouns: she/her
From: Boston, MA

Since last post: 5 days
Last activity: 19 hours


I didn't notice any difference
Was pretty far from the path, though, so I'm not surprised.
Orlandu

Holy SwordsMan
Level: 130


Posts: 5895/5913
EXP: 25631241
For next: 99336

Since: 01-12-10

From: Las Vegas, NV

Since last post: 140 days
Last activity: 17 hours


We watched the NASA live stream. It was good for the most part, plenty of shots of the eclipse itself from different cities. Best part was this kid and his eclipse dance.
Nin★Collin

Red Paratroopa
Level: 23


Posts: 56/162
EXP: 64900
For next: 2823

Since: 01-08-16

Pronouns: she/her
From: Dimension X Pipe

Since last post: 2 days
Last activity: 4 hours


It was cloudy and raining where I was, so I didn't get anything.
Gabu

Star Mario
Placeholder Ikachan until :effort: is found
Level: 164


Posts: 9650/9863
EXP: 56553003
For next: 1149387

Since: 08-10-09

Pronouns: they/them, she/her
From: Santa Cruisin' USA

Since last post: 2 days
Last activity: 13 hours


Originally posted by Pandaren

---

Solar eclipse was a scam. There were only rainy clouds on that day!

---


Same thing here. 2/10 would not recommend
Rusted Logic