divingkataetheweirdo

Lantern Ghost
TCRF Super Editor
Level: 51


Posts: 748/763
EXP: 1009717
For next: 4221

Since: 07-09-11


Since last post: 18 days
Last activity: 6 days


So, for the first time this century, there was a total solar eclipse in the US. Share your pics and whatnot. I myself got a partial solar eclipse, but no video or pictures of it. Still fun though.
Xkeeper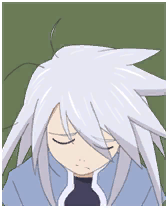 I didn't see this thread so I made another one.
But for here, the clouds were covering everything with a light rainstorm, so not even the partial one was visible.
2Tie

Rumours of my death have been greatly exaggerated.
Level: 57


Posts: 891/920
EXP: 1475642
For next: 10286

Since: 02-22-10
From: The Codrex, Karda Nui

Since last post: 1 day
Last activity: 5 hours


..i stayed inside and watched JoJo with my housemate



it did get kinda darker though!
Orlandu

Holy SwordsMan
Level: 128


Posts: 5895/5900
EXP: 24140343
For next: 241357

Since: 01-12-10
From: Las Vegas, NV

Since last post: 38 days
Last activity: 15 days


We watched the NASA live stream. It was good for the most part, plenty of shots of the eclipse itself from different cities. Best part was this kid and his eclipse dance.
Nin★Collin

Red Paragoomba
Level: 14


Posts: 56/62
EXP: 12450
For next: 621

Since: 01-08-16
From: Dimension X Pipe
Currently: Exploding

Since last post: 2 days
Last activity: 22 hours


It was cloudy and raining where I was, so I didn't get anything.
Gabu

Star Mario
Placeholder Ikachan until :effort: is found
Level: 160


Posts: 9650/9697
EXP: 52241827
For next: 711172

Since: 08-10-09
From: Santa Cruisin' USA

Since last post: 13 hours
Last activity: 4 hours


Originally posted by Pandaren

---

Solar eclipse was a scam. There were only rainy clouds on that day!

---


Same thing here. 2/10 would not recommend
Rusted Logic