Orlandu

Holy SwordsMan
Level: 129


Posts: 5891/5908
EXP: 24824362
For next: 225292

Since: 01-12-10

From: Las Vegas, NV

Since last post: 4 days
Last activity: 3 days


Games, productivity, social, etc. Which ones get the most use on your phone or tablet?

I rarely check my email on my desktop anymore, so I would say mail is one of my top used apps. I don't use the default iOS one either, as lately it hasn't been good with push notifications and I don't get emails for 30 minutes after their supposed to be delivered. I still use good or Yahoo so I installed their app and it works better.

After email, I'd say Final Fantasy Record Keeper would be highly used. I've played it since about the time it came out over 2 years ago and I try to keep up with all the latest content and challenges. Ever since they added Orlandu, he's been one of my main characters used in almost every battle. Unless I'm fighting enemies that are resistant to Holy damage, which is his forté.

I don't play many other games regularly. I will download some on occasion but I get tired of them in a few days. Next on my usage list would be Reddit, the default iOS news app, and probably Waze for navigation and Numbers (Apple's version of Excel) for tracking our budget and expenses.
RanAS
Member
Level: 36


Posts: 261/408
EXP: 292147
For next: 15963

Since: 10-10-14

From: Brazil

Since last post: 9 days
Last activity: 1 day


A few apps which I call the "Simple Apps" from this developer called Simple Mobile Tools. They're just apps for basic things like Gallery, Music Player, Camera, etc. except lightweight and without annoying ads and pop-ups (which are way too common with mobile apps, holy macaroni). Only things that I could complain about is that sometimes a few strings go untraslated after each update, which is understandable honestly, and also that sometimes they lack a bit of functionality you might want/need in one of these apps.

Also Mupen64Plus FZ, because I like playing N64 games on my phone.
sofi

🌠
Level: 104


Posts: 3344/3784
EXP: 11838500
For next: 23626

Since: 02-18-11

Pronouns: she/her
From: たまごっち星

Since last post: 1 day
Last activity: 16 hours


Facebook messenger. i pretty much do very little else w/ my phone, tbh.

actually, not to sound negative, but i am not fond of phones & am trying to devise a clever way to obsolete them out of my life. plus, my phone is too big (iPhone 6).
Xkeeper

Level: 242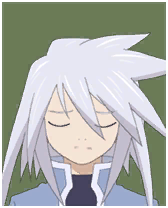 Posts: 22381/23358
EXP: 223310046
For next: 367277

Since: 07-03-07

Pronouns: they/them, she/her, etc.

Since last post: 15 hours
Last activity: 11 hours


droidsound-e (use it to play game music while driving), Telegram and sometimes Fenix (twitter).

I don't have Facebook or Messenger or any of that
hydra-calm
Member
Level: 16


Posts: 15/107
EXP: 17222
For next: 3034

Since: 07-21-17


Since last post: 1 hour
Last activity: 1 hour


Bubble (the comic book/manga reader app), FBReader, Twidere, Xabber, Orbot, Son of Hunky Punk (though not in a while). I don't have a super nice phone; all of these are from my cyanogen'd/fdroid'd nexus 7. I'm currently saving for an N900, which might change things a bit. (I only call/text atm -- I usually even print directions in advance if I need them because google location services is a bit creepy)
Sails
2770

Level: 97



Posts: 2771/2777
EXP: 9153079
For next: 164246

Since: 07-04-07


Since last post: 4 days
Last activity: 4 days


I used to have a ton of apps and games but I stopped caring eventually somewhere around the fourth time I put a new ROM on my Galaxy S5.

Things I'm likely to use every day are BaconReader, Facebook/Messenger, PowerAMP (Alpha), Droidsound-e, Discord, Twitch, Textra, and SleepTimer. The rest I use once in a while, like QuickPic, PodcastAddict, YouMail, and Telegram.
Nin★Collin

Koopa
Level: 19


Posts: 52/105
EXP: 30457
For next: 5320

Since: 01-08-16

From: Dimension X Pipe

Since last post: 23 days
Last activity: 8 hours


Posted on 08-09-17 07:57:31 PM (last edited by Nin★Collin at 08-09-17 11:38:18 PM)
Link | Quote
The only mobile app I use is some old version of UCBrowser running in a Nokia 3330 emulator. I only use this for old WAP testing. I don't actually have anything that would be considered a mobile device in this sense (not even any kind of cell phone. Landline for me.)
Xenesis
Actually a Doctor
Level: 92


Posts: 2391/2470
EXP: 7654400
For next: 102537

Since: 07-28-07

Pronouns: he/him
From: The Land of Kangaroos and Drop Bears

Since last post: 5 days
Last activity: 14 min.


I literally don't use any. My phone is a pre-smartphone and doesn't have app support. To be honest, I mostly like it that way too.
BoringPerson
Member
Level: 10


Posts: 26/33
EXP: 3862
For next: 552

Since: 01-28-17


Since last post: 127 days
Last activity: 3 days


Pokemon Go. Honestly, I've tried other ways to encourage myself to exercise regularly, and this has been by far the most successful for me. (It helps that I'm willing to put money into it, kinda like a gym membership or subscription MMO.)

Hermit. It's an Android-only app that lets you take a website and create a "Lite App" from it, like an Amazon app that goes directly to AmazonSmile and isn't bloated as heck. The free version lets you do 2 Lite Apps if anyone's interested.

DuoLingo. A free language learning app. I'm hoping to improve my crappy Japanese, and I like how you can do a lesson in 5 minutes. Like with Pokemon Go, I've been more successful at sticking with this, though we'll see if I can keep up.

Media stuff: It's nice to have Twitch playing something in the background while I work on computer stuff. I use Youtube to play shameless weeb music during indoor exercise and sometimes quiet stuff when I'm falling asleep. I really should try out Spotify but haven't gotten around to it, and I would like Pandora if they didn't blast horribly noisy ads while I'm trying to fall asleep.

edit: Here, have some games:



Onirim. A Solitaire-style game about dreams with its own cards and rules. It's atmospheric and comfortably mindless, so I like to play it before I go to bed.


Nimian Legends: BrightRidge HD. A game where you explore a fantasy wilderness and shapechange into different animal forms. Man, I have never played a game so simultaneously janky and great. This thing crashes likes to crash on my iPad Air between loading zones, has janky collision detection and weird oversights like using the wrong voice clip, and I still enjoyed it immensely. The story mode is very linear, and it depends a lot on immersion and small mundane touches. A new chapter was released since I got it, and I'm hoping for more.


Eons Lost: Arrival. A turn-based, grid-based traditional RPG that makes good use of the touch screen. I liked strategizing with the characters' different abilities, and one character in particular is pretty interesting. Just a demo for now, but I look forward to seeing it released. I first came across it on the Starmen.net forums, where the dev said they were inspired by stuff like MOTHER and Final Fantasy.


xdaniel
720

Level: 53


Posts: 658/723
EXP: 1132357
For next: 24762

Since: 12-04-08

Pronouns: he/him
From: Germany

Since last post: 17 days
Last activity: 10 hours


Twidere as my Twitter client, WhatsApp messenger, a shopping list app, a local public transport app (route planning, schedules), and my bank's app (just to check the balance, don't really need it). I also still have Magikarp Jump and DigRun on there as games, but I haven't played either of them in a while - they also start lagging after some time, because my phone's old and slow and all, which is one reason why I stopped playing them.

Tarale
Catgirl
C:\ DOS
C:\ DOS RUN
RUN DOS RUN
Level: 77


Posts: 977/1647
EXP: 4170524
For next: 20605

Since: 07-23-07

Pronouns: she/her

Since last post: 11 hours
Last activity: 4 hours


Most of what I use at the moment is stuff to stay in touch with other people. Tweetbot for Twitter, Google Hangouts, and Slack.

I've been asked to keep family up to date on what my son is up to, which I do over Instagram.

I have a couple of baby management apps. The one I use most these days tracks feeding and nappies (MyMedela), so I can answer doctors/midwives questions. The other one tracks the baby's developmental leaps… basically letting me know when he's about to be all fussy because his brain is getting new skills, like telling his senses apart. These are called Wonder Weeks.

Remember The Milk keeps all my appointments and miscellaneous tasks organised. It also remembers birthdays and anniversaries for me. Trello helps me and my husband manage house and life projects. Things like "fix leaky tap", and "contact mortgage broker to find better deal". Yeah… I'm a dork and I kanban'd my life. My husband mocks me for this… but he still participates! I use YNAB Classic to track expenditure.

Buy Me A Pie is a shopping list app so my husband and I have a shared list. Extremely useful. I try to write things down as soon as I realise we need something, and it updates on all our devices immediately. We almost never forget anything at the shops now.

I save and read a lot of things in Pocket.

And finally, I draw things in Procreate and iOrnament. I'm hoping to get back to doing more art when the baby is less needy.
Xkeeper

Level: 242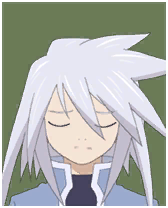 Posts: 22385/23358
EXP: 223310046
For next: 367277

Since: 07-03-07

Pronouns: they/them, she/her, etc.

Since last post: 15 hours
Last activity: 11 hours


Using Trello to manage your life isn't that surprising (I tried to do something similar but it's difficult to keep the habit). I'm pretty sure I remember you using a MediaWiki instance for that at one point, too
Tarale
Catgirl
C:\ DOS
C:\ DOS RUN
RUN DOS RUN
Level: 77


Posts: 978/1647
EXP: 4170524
For next: 20605

Since: 07-23-07

Pronouns: she/her

Since last post: 11 hours
Last activity: 4 hours


Originally posted by Xkeeper

---

Using Trello to manage your life isn't that surprising (I tried to do something similar but it's difficult to keep the habit). I'm pretty sure I remember you using a MediaWiki instance for that at one point, too

---

Yeah, the MediaWiki was good but I wound up using that mostly for recipes, and then a recipe app took over that role.

I seem to be attracted to stuff that helps me organise and remember things. I blame my leaky working memory. Also helps to coordinate with other people who also forget things.
Sanqui
1710

🦉
Level: 76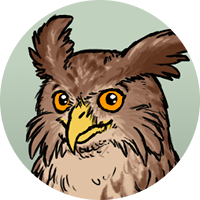 Posts: 1562/1710
EXP: 3880758
For next: 125302

Since: 12-20-09

Pronouns: any
From: Czechia (NEW!)

Since last post: 23 hours
Last activity: 9 hours


I have a crappy Android cheapphone which keeps running out of space but I bring it out often.

My music player is MortPlayer. Been using it for what, six years now? It has a lot of features but I mainly like it because it works with folders and not tabs.

My browser of choice is Opera Mini ever since that one Opera update that made it too memory heavy to run on my phone.

In terms of sheer usage Telegram is probably going to win out, I have almost all my contacts on there and spend free time chatting often.

I check Discord as well. I used to have AndChat running all of the time, but it has fallen off recently. IRC is truly dying.

I've removed Twitter and Tumblr from my home screen and only rarely get the impulse to check them now.

Duolingo and Memrise are helping me learn German. dict.cc is a useful dictionary.

I get a lot of mileage out of Google Maps too.
Sponty
Part boy, part car; Boycar, Protector and King of Chilladelphia
Level: 176


Posts: 10983/11075
EXP: 72416893
For next: 1357633

Since: 08-24-07

Pronouns: he/him
From: Canada

Since last post: 18 days
Last activity: 3 days



these are my most used, with the addition of Google Play Music, Inbox, Chrome, and Google's stock SMS app. (They all have spots on the main page for easy access).

as for games, I have PoGo and Mario Run on there, but man unless phone batteries improve dramatically it's hard to see the appeal of gaming regularly..
Reverend Crush
Member
Level: 11


Posts: 19/44
EXP: 4691
For next: 1294

Since: 07-04-17

Pronouns: Dude
From: ATL

Since last post: 15 days
Last activity: 7 days


Google Maps. Daily. Because there's like five different ways to get to work, and I always need the quickest. It doesn't always work. But if you're a tightwad like me and use Google Opinion Rewards for money to put towards apps, it helps to get more surveys if you're into that thing. So yeah, mark GOR as another app I tend to use a lot.

Twitter, obviously, but if you were to read my tweets you'd think I have brain damage.

I tried FateGO a few weeks ago. Better than I thought it was going to be but I've kind of lost interest. Anyways, I do most of my mobile gaming on my tablet, of which I've been replaying Final Fantasy Tactics (I tend to replay FFT every few years.)

The few times I really HAVE to go on Facebook, I use the Tinfoil version of it, but now THAT keeps bugging me to install the official app. How about "NO."
Rick
M'Lord, there's a knife in your head!
Level: 142


Posts: 7256/7351
EXP: 34257881
For next: 710548

Since: 02-15-10

From: Maine

Since last post: 2 days
Last activity: 2 hours


If I'm on my tablet, I tend to use Skype, Telegram, and Twitter the most. I do use Google Maps for driving directions though.

Usually my face is buried in my laptop when I'm home and my old phone is a four year old piece of garbage now so whenever I'm on my tablet, it's at work during my lunch break.
Xkeeper

Level: 242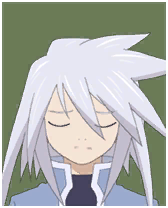 Posts: 22496/23358
EXP: 223310046
For next: 367277

Since: 07-03-07

Pronouns: they/them, she/her, etc.

Since last post: 15 hours
Last activity: 11 hours


I'm noticing that I never, ever use anything other than DroidSound-e, Telegram, Fenix (as bad as it is), and Discord. And the speedometer app thing.

I am just not that attached to anything else, I guess.
Zero One
5130

And as we fall the spirit carries on,
That a hero'll come and save us all,
As we call the ones we left below,
We all dream of the day we rise above
Level: 121


Posts: 5095/5134
EXP: 19661132
For next: 395564

Since: 05-24-10

From: Delta Quadrant

Since last post: 1 day
Last activity: 1 day


At this point, almost exclusively the Metro newspaper app, with the occasional Twitter and various Picross games thrown in. Those newspapers are very good at making my daily commutes fly by.
Zeether

Level: 29


Posts: 163/211
EXP: 137180
For next: 10705

Since: 09-23-12


Since last post: 15 days
Last activity: 15 days


Droidsound, foobar2000, TuneIn and Discord
Rusted Logic