Xkeeper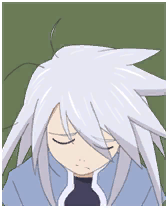 Yes, again.

I made a community on Twitch named (surprise) Jul. If you stream to it, you'll be announced in the Discord server.

Now that you can stream to 3 communities at once, this should be a little more doable for people
Kazinsal
Amazing Flyin' Hammer Bro
Level: 45


Posts: 543/543
EXP: 624527
For next: 35637

Since: 01-18-11
From: Victoria, Canada

Since last post: 44 days
Last activity: 40 days


Thex and I have recently found the joys of streaming, so this comes at the perfect time.

I'm honestly surprised the communities thing is a recent addition. It seems like the kind of obvious social media aspect to Twitch that they would have wanted to jump all over five years ago when streaming was starting to ramp up.
Xkeeper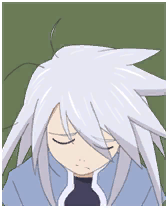 Their first foray into that was Teams, which you can still see in some places. Except that Teams could only be created by Twitch Partners and you could only join them if you were invited by the creator, so you didn't really see them anywhere outside of the larger streamers.

Communities are still kind of useless though.
Pandaren
regaining positive posting prowess
Level: 102


Posts: 3158/3161
EXP: 10791302
For next: 298665

Since: 08-17-07
From: Finland

Since last post: 25 days
Last activity: 23 hours


I used to stream, but I'm currently living on a poor connection... maybe next year when I try to live on my own again.
Xeo
Member
Level: 22


Posts: 95/97
EXP: 58160
For next: 190

Since: 07-28-07


Since last post: 37 days
Last activity: 23 days


Cool timing! Better late than never, but I finally started checking out some streamers myself this year... it is pretty fun. I usually put the vids on the side while I'm doing other stuff but it's fun background noise, haha. Been really into podcasts thesedays too and this is kind of an extension of that in ways perhaps. I never thought I'd get into it, but here I am.

Tekken 7 is insanely fun to watch.
Xkeeper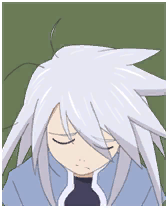 I used to follow speedrunners more often, but the big problem I have is that watching them reset the first two stages over and over because they goofed a single trick gets old, fast. It puts me to sleep more than anything...
Stigandr
1420

Some say he was what landed at Roswell in 1947, and that his right eye sees infrared light. All we know is, he's called The Stigandr.
Level: 72


Posts: 1420/1420
EXP: 3260839
For next: 62923

Since: 07-21-07
From: Woodstock, VA

Since last post: 42 days
Last activity: 15 days


Posted on 08-08-17 07:13:33 PM (last edited by Stigandr at 08-08-17 07:14:30 PM)
Link | Quote
Kazinsal and I are doing a regular Saturday night stream, midnight EST/9PM PST, going through various classic games via retroarch netplay. First was my FF5 Four Job Fiesta run, now is him playing through Illusion of Gaia (I think we're near the end). The RPG commentary thing has been surprisingly fun, so we may keep up with that pattern.

Admittedly, much of the fun may have been from how "what the christ" Illusion of Gaia can be.

He also streams other things during the week, but that's not as regular.

Here's our Twitch channel, if that seems interesting.
Xkeeper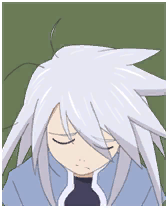 I'd like to start streaming regularly again (or at least, more than I am now). I just don't know what to stream; I feel like I've kind of exhausted my reserves of "fun to corrupt games" and I don't feel there's much of an audience for my dumb Lua crap, especially when a lot of it is really boring.

Unless there's something in particular anyone wants to see? Maybe I could do some of that tonight
Rusted Logic