Rick
M'Lord, there's a knife in your head!
Level: 144


Posts: 7220/7426
EXP: 36313075
For next: 397231

Since: 02-15-10

From: Maine

Since last post: 1 day
Last activity: 11 hours


I think sometime within the last few days I vaguely remember a dream where I was on here and my avatar went back to normal.

And then when, for some reason, I popped on here and notice my avatar is still the Photobucket suck (which is entirely my fault as I've been too busy/lazy/etc. to change it. I did sign up for Imgur though), I realized it was a dream.

...Not really a post worthy of anything, but it seemed relevant enough to share.
Xkeeper

Level: 251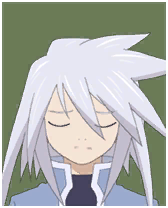 Posts: 22358/24710
EXP: 251085741
For next: 2954135

Since: 07-03-07

Pronouns: they/them, she/her, etc.

Since last post: 17 hours
Last activity: 2 hours


You don't even need to sign up for imgur to host images. Just copy and paste.
Rusted Logic