Xkeeper
Same anime golf game, all new location


There's a private server called Pangya Celebrity. Apparently it's pretty nice, but installing the client can be a bit of a pain since it's based off of a different region's. But at least it exists again!

A few of us sometimes show up on here, so maybe we can all get together and play some time?
sofi

🌠
Level: 100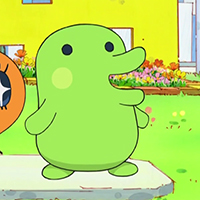 Posts: 3355/3493
EXP: 10308261
For next: 46135

Since: 02-18-11
From: Akiland

Since last post: 1 day
Last activity: 4 hours


wtf, this game is still around? it's been over a decade.

i'll consider it, maybe. does it still have a killer soundtrack?
Xkeeper
Same soundtrack as always, but the original servers are long dead. The one I linked is a private server
Xkeeper
Maybe you should. Maybe we all should.
Rusted Logic