Xkeeper
Can I just say that I really hate having to go grocery shopping? Without a list, it feels like an endless slog of trying to figure out what to get, and with a list, we always end up leaving something off that's important anyway.

It takes so much time and lugging everything up the stairs is a huge pain in the ass
FieryIce

Baby Mario
不知道该写什么
Level: 112


Posts: 4074/4088
EXP: 14985067
For next: 353138

Since: 12-17-08


Since last post: 14 days
Last activity: 9 min.


I actually kinda like grocery shopping, but I do always end up taking a lot longer than I planned. It's a change of atmosphere at least ... and I like looking at all the things I can't buy (so many cakes!).
Xkeeper
Part of it in my case is that it tends to be expensive and I have to shop for 4 people (myself included).

That and lugging groceries around in 100°F weather really sucks.
SamEarl13

Nipper Plant
Trying (and failing) to learn Lua.
Level: 39


Posts: 416/418
EXP: 394695
For next: 10076

Since: 02-14-12


Since last post: 32 days
Last activity: 32 days


I don't do the grocery shopping, Nan insists she does but I wish I had some input as she's got a terrible habit of buying a bunch of stuff that only lasts around a week. This includes buying all 3 of us milkshakes but then leaving hers to go off because she keeps asking me for cups of tea instead.
Pandaren
regaining positive posting prowess
Level: 102


Posts: 3156/3163
EXP: 10930772
For next: 159195

Since: 08-17-07
From: Finland

Since last post: 84 days
Last activity: 82 days


I personally don't mind grocery shopping. You get to pick stuff you want and maybe find something new or cheaper you can try out. Guess my mind is permanently set on "no hurry" mode?
devin

Wart
i'm mima irl
Level: 103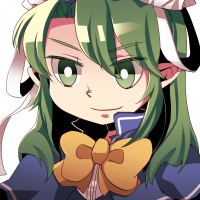 Posts: 3279/3297
EXP: 11230588
For next: 240818

Since: 04-29-08
From: FL

Since last post: 5 days
Last activity: 5 hours


There's a Walmart near my house that has online ordering and pickup, so that's what I've been doing these days for most of my grocery shopping. Makes it a lot easier to avoid buying a lot of crap that I don't actually need, at least.
Xkeeper
Originally posted by devin

---

There's a Walmart near my house that has online ordering and pickup, so that's what I've been doing these days for most of my grocery shopping. Makes it a lot easier to avoid buying a lot of crap that I don't actually need, at least.

---

Wait, like, online ordering and pickup for normal groceries?

Holy shit.
Dorito
GIRL'S GOT A PENITENTIARY BODY
Level: 99


Posts: 2935/2966
EXP: 9983277
For next: 16723

Since: 07-04-07
From: in the heart of silicon valley, uh oh

Since last post: 15 hours
Last activity: 15 hours


there's also amazon prime now in my area, so I can just have shit delivered to me within a couple of hours if I really need it. pretty cool stuff

at this point I just got like

a gallon of milk and I'm good

I can probably downsize it to a half gallon at this point anyway
Xkeeper
Prime Now exists here, too, but I didn't think they were that good for grocery stuff (and the premium is a little high, too); Prime Pantry tends to get a box out of us every month or two though, largely for stuff like crackers or snacks or sometimes laundry shit
brian151
Banned
The administration (as well as a few users) have decided that you're creepy/weird enough that it's time to activate the sploded clause.
Laters.


Level: NaN



Posts: 241/-249
EXP: NaN
For next: 0

Since: 08-09-16
From: USA

Since last post: 137 days
Last activity: 110 days


I don't entirely mind it, it's just always inconveniently timed as of late. I think also the time of day makes a huge difference for me...

There's also a walmart close to where I live. Has most of the stuff we need/want... usually...
Eppy37
6220
Alisa~
Level: 137


Posts: 6215/6225
EXP: 30277980
For next: 594875

Since: 07-23-07
From: Boguslovania

Since last post: 26 days
Last activity: 21 days


I like doing the grocery shopping, but having and not having a list is a losing scenario. If I don't have a list, I have to remember what I need to get and tend to forget stuff. If I do have a list, mom tends to put stuff on there that I have no idea what it is and where to find it, so it becomes one big Where's Waldo scenario.
Rick
M'Lord, there's a knife in your head!
Level: 140


Posts: 7213/7287
EXP: 33279053
For next: 7352

Since: 02-15-10
From: Maine

Since last post: 3 days
Last activity: 1 hour


I still carry some kind of adult child view of grocery shopping. That and I love it because it's one of the things I can do that makes me feel like a human being instead of a complete mindless work slut. I still love the feeling that I can give myself a sum of money each week and I can get whatever I want. If I want candy, ain't nobody gonna tell me I can't have it but me! I love making my own food decisions because it just makes me feel independent.

...This is probably a really sad outlook on it come to think of it. '~'
Xkeeper
I wouldn't mind shopping as much if it didn't take so much time. Shopping for one person is pretty fast and simple, shopping for 4 people whose acceptable foods are a venn diagram that has barely any overlap is a nightmare.
Tarale
Catgirl
Butts
Level: 66


Posts: 954/1143
EXP: 2382367
For next: 79484

Since: 07-23-07


Since last post: 1 day
Last activity: 2 hours


Hmmmm... yeah you definitely need a list, Xkeeper. My husband and I use an app called Buy Me A Pie to sync a shopping list between the two of us. I can add things to the list, and his phone will notify him that there's new stuff for him to get. I also make sure I add something as soon as we realise we're out of it. Perhaps something like that might help you deal with all these acceptable foods and stuff?

Also, why can't any of these people ever come help you? Shopping is much nicer with a helping hand! Or better yet, there might be places that can deliver for you. Our local shops will deliver, and there are supermarkets here that let you order online too.

I don't mind grocery shopping. Have been doing it every day lately, to try to get out of the house with the baby. The walk is good for both of us, and he usually falls asleep on the way (and stays asleep a while (!!!)). But I wind up with junk food too…
Rusted Logic